America is home to many of the world's most iconic car brands. Unfortunately, many of even the most seemingly patriotic companies have moved operations overseas to cut labor and production costs.
The good news is that there are still many great American-made cars, and many companies that left have either returned or opened up new avenues of manufacturing right here in the United States.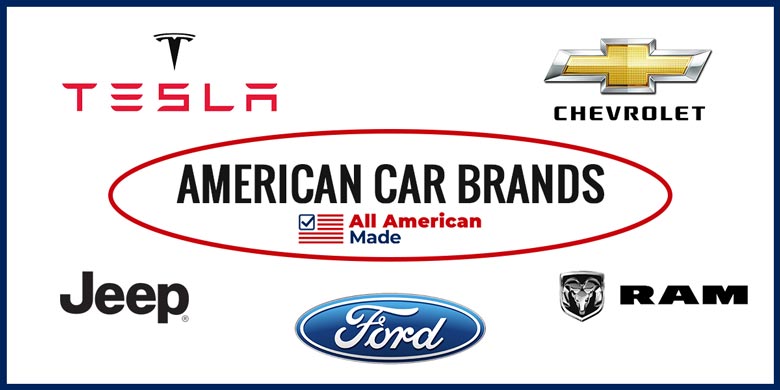 Below, we'll share a list of great American car brands. We'll share information about their manufacturing practices and let you know exactly which vehicle models they make in the USA.
List of American Car Companies
1. Tesla

| | |
| --- | --- |
| Year Founded | 2003 |
| American Made Models | Model S, Model 3, Model X, Model Y, Tesla Roadster |
| State Founded | San Carlos, California |
| Company Website | Visit the Tesla website here |
Tesla's Origin and Manufacturing Locations
Even though they are newer to the auto industry, electric vehicle manufacturer Tesla has been making a name for themselves from day one. They have multiple manufacturing facilities, including automotive plants in Fremont, California, and Austin, Texas. They also have a battery production plant in Sparks, Nevada, and a solar cell manufacturing plant in Buffalo, New York.
Tesla is one of the few American car companies that have all of their manufacturing and assembly right here in the United States, that is, for the cars that are sold here, as Tesla also produces cars in China for that respective market. Ensuring that cars sold to Americans are built by Americans is a priority for the company, which keeps its business in the USA across its many industries and various products. They are one of the leaders in alternative energy production for both cars and residential power supply.
Under the leadership of the company's founder Elon Musk, Tesla has set the standard for electric vehicles that will be hard for any company to beat for years to come. Without sacrificing performance, they have delivered not just one but many vehicles that are 100% electric powered and look pretty good doing it. Tesla is expanding into the trucking industry as well as ride-sharing and commercial transportation industries too, and if all goes to plan, they will completely change how logistics, shipping, and transportation will operate.
Tesla is easily one of the most American-made car brands out there, and we love the company as a whole.
Who We Recommend it for:
Tesla vehicles are ideal for car owners who want to be environmentally conscious without sacrificing performance. They are not cheap cars, however, so make sure that you consider your budget before deciding on a Tesla. With that in mind, many governments and municipalities are offering tax incentives to both private owners and commercial users of electric vehicles that may help you get into a shiny new EV for much cheaper than you might have thought.
The technology is becoming more affordable and more widely adopted, however, so keep an eye on Tesla's new products and developments as well as future incentives to switch to an EV vehicle. The company wants to make electric cars and solar power the new standard.
Oh yeah, I can't forget to add here that for you speed demons out there, Tesla has a product for you, too! The Tesla Roadster and Tesla Plaid editions are insanely fast, faster than most supercars to date, and have incredible acceleration rates due to having only one gear and instantaneous power delivery.
Here is a cool video showing the Tesla Model S being made in America.
2. GMC

| | |
| --- | --- |
| Year Founded | 1911 |
| American Made Models | Acadia, Canyon, Sierra, Yukon, Hummer EV |
| State Founded | Flint, Michigan |
| Company Website | Visit the GMC website here |
GMC's Origin and Manufacturing Locations
GMC is another early 1900s American car company that now falls under General Motors, along with Chevrolet, Buick, and Cadillac. The company is based out of Detroit, Michigan, and keeps much of its production in that region. They don't call Detroit "Motor City" for nothing!
Yukons are made at the plant in Arlington, Texas. Sierras and their Chevrolet counterparts, the Silverado, are made in Flint, Michigan, as well as in Roanoke, Indiana. Acadias are made in Spring Hill, Tennessee. Canyons and Savanas are made in Wentzille, Missouri. GMC's line of vehicles is spread around plants and facilities all over the United States, organized by model type.
GMC is another American car company that specializes in certain types of trucks and SUVs. They do not have any cars in their lineup. Even their smaller SUVs and trucks are large. In keeping with the tradition of American car brands, GMC vehicles tend toward the larger side of the automobile market, even among those popular in the US. The very premise of a GMC vehicle is to be spacious and tough with a nice touch of elegance and luxury. Many people have come to know GMC as a more luxurious and stylish version of Chevrolet, often costing quite a bit more as well.
The Acadia is a great value, one of the best available from any manufacturer, in my opinion. It seats up to seven and only starts at about $5,000 more than its smaller cousin, the Terrain. The seats also fold down to allow for plenty of hauling space in the trunk. The larger Yukon seats even more people but is a large jump in price as well.
All of the trucks are well-priced and reliable, often sharing much of the drivetrain with the Chevrolet Silverado lineup. GMC trucks are known for being workhorses and built of quality materials that will last. They tend to be a little bit larger and feel heftier to drive and operate and are available in both all-wheel drive (AWD) and four-wheel drive (4WD) variations.
GMC does offer their lineup of vehicles in higher trim models, the AT4 line and the Denali line. These are significantly higher in price and don't offer much in the way of upgraded performance as these typically focus on luxury and comfort. The AT4 line uses a special interior leather for a sleeker look and the Denali has a few extra safety features and the highest quality materials and attention to detail of all the GMC levels. These high-end models are very expensive, however. Expect extra goodies like heated seats, flip-down TVs, upgraded entertainment and navigation systems, better audio equipment, and enhanced lighting effects.
Fun fact, "The Beast", the presidential car, often dubbed the "First Car" and code-named "Stagecoach," is a Cadillac Limousine on a GMC TopKick platform. It's not uncommon to see both GMC Yukons and Chevrolet Suburbans in the motorcades accompanying the president and other important government officials.
Who We Recommend it for:
If you need a vehicle powerful enough for hauling or towing, or you need space to load up an entire family of kids and their sports gear, GMC has a lot of options to choose from. With everything from full-size trucks to sleek SUVs, there is an option for every style.
GMC is not the best for those who are gas-conscious or who do a lot of city and traffic driving. Unless you need the hauling capacity or internal seating space, you will find yourself getting frustrated watching your gas gauge go down quickly without getting any significant benefit. GMC is developing a couple of electric vehicles, bringing back their Hummer in an all electric model set to hit the market as an EV truck in 2021 and an EV SUV in 2023.
Here is a cool video of GMC vehicles being made in the USA.
3. Chevrolet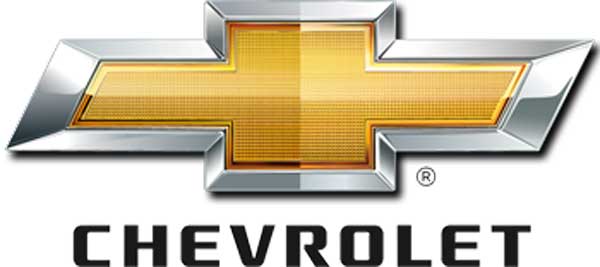 | | |
| --- | --- |
| Year Founded | 1911 |
| American Made Models | Tahoe, Suburban, Silverado, Traverse, Malibu, Camaro, Corvette, Silverado, Spark, Volt |
| State Founded | Flint, Michigan |
| Company Website | Visit the Chevrolet website here |
Chevrolet's Origin and Manufacturing Locations
Chevrolet was founded shortly after Ford, making it another one of the oldest American car manufacturers out there. Shortly after its founding, it merged with General Motors (GM) and continues to maintain that relationship with its parent company. GM is an international company that does impact the supply chain for Chevy parts.
Chevrolet operates 11 assembly plants in the USA, and each specializes in just one or two vehicles. In fact, Chevy Corvettes are only made in the Bowling Green, Kentucky plant. The vast majority of Chevys sold in the US are assembled in the US, with the facility in Flint, Michigan, being one of the largest that the company operates. Chevys are manufactured and sold in China, although these vehicles rarely make it to the USA due to the higher import costs to get them from China to US buyers.
Chevrolet has a vehicle to match just about every option on Ford's lineup, so I recommend test-driving both before deciding. There are a few very slight differences between the two manufacturers and designs which mostly come down to personal preference. It's a fairly hot debate between the Chevy and the Ford fans, and the real truth is that each one trades blows. What I mean is that some years, parts of Chevy's lineup may be significantly better than the offering from Ford, and some years the Ford offerings are better. It's impossible to really name the winner overall, and if you ask around or search on the internet, you're guaranteed to be annoyed by the obsessive fan bases touting unfair and often unfounded comparisons.
Many enjoy the Suburban as a large-sized family-oriented SUV. It has more cargo capacity than any other SUV on the market while still being easy to drive and navigate (thanks to its nine camera angles). If you're looking for a vehicle to haul a lot of gear or people, it's hard to beat the Suburban. The Chevy Silverado is one of the most popular trucks in the world, and of course, the Corvette is an American Muscle icon, even with a mid-engine configuration nowadays!
Who We Recommend it for:
Anyone who is considering a family SUV, pickup truck, or American muscle car should look at Chevrolet. Like their main competition, Ford, Chevrolet doesn't have as big of a selection in the mid-range or family car market. But their pickups and larger SUVs are some of the best and most popular available.
The Suburban is my top recommendation for large SUVs, whether from an American car company or another manufacturer. Just make sure that you want and need this size of a vehicle, since it can be expensive and takes some adjustment to learn to drive (especially if you are upgrading from a smaller vehicle).
4. Cadillac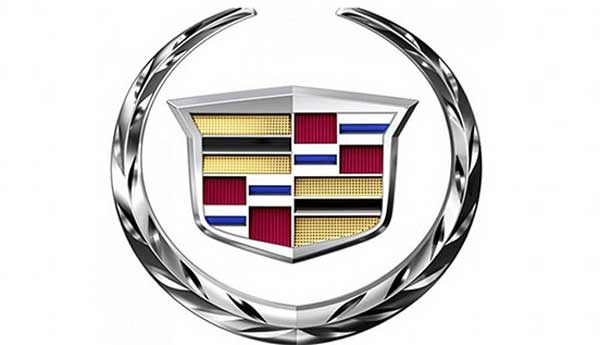 | | |
| --- | --- |
| Year Founded | 1902 |
| American Made Models | Escalade, ATS, CT4, CT5, CTS-V, XT-Series, |
| State Founded | Arlington, Texas |
| Company Website | Visit the Cadillac website here |
Cadillac's Origin and Manufacturing Locations
Another Detroit-born American car company, Cadillac, is now synonymous with American luxury vehicles. They fall under the General Motors umbrella and cater to the luxury auto market. As one of the oldest continuous manufacturers of cars in the USA, Cadillac has a long history of great production. Many generations have aspired to own a Cadillac, thinking of one of their vehicles as the epitome of good living. It's often seen as a status symbol in other countries to import and own an American-made Cadillac!
Cadillacs are currently manufactured in Arlington, Texas. Escalades (along with a few other GM vehicles) are made at this plant. Kansas City, Kansas; Roanoke, Indiana; Lansing, Michigan; and Spring Hill, Tennessee make up the rest of the plants that assemble Cadillac vehicles. Some parts are made outside of the United States, then brought to the assembly lines for the vehicles themselves.
Cadillacs are not cheap, but that's no surprise given their luxurious attention to detail both inside and outside, along with a great implementation of the newest technology. As the only US luxury-focused car company, it's no wonder that so many generations of Americans have loved Cadillacs. They have sedans and SUVs, although not a lot of options in either. The vehicles that they do offer have every detail designed for maximum comfort.
The Cadillac Escalade has a curved driver display that is both sleek and functional. It can seat seven adults comfortably and still have decent truck space. It even has a refrigerator/freezer in the center console. The Escalade has similar drivetrains to the other GM-owned SUVs, so expect a similar level of power and fuel economy as the Chevy Suburban or the GMC Yukon.
Cadillac has a very interesting niche area of extremely powerful cars that are muscle car-like by nature but encompass the elegance and extravagance of their luxury sedans. I know, this sounds a lot like a supercar, but they're not quite in the same class as something like a Ferarri, although some of their models can have incredibly high horsepower levels and performance capabilities similar to a supercar. In 2022, the Cadillac CT5-V Blackwing was equipped with a 6.2L supercharged V8 with a 6-speed manual transmission, making over 660 horsepower – an incredible experience given how beautifully crafted and technologically advanced the interior of the car is!
Who We Recommend it for:
Cadillacs are great for people who want luxury and aren't afraid to pay top dollar without getting into the concept car or international market. It's common to disregard the performance capabilities of their lineup, but it's important to note that the high price tag of a Cadillac isn't just going into extravagance but also power and reliability.
While there are many sporty options from other American car brands, the real advantage is in the superior interior quality. Every aspect of the vehicle is intentional, from the ultra-soft leather seats to the finely tuned audiophilic stereo system. When searching for sedans made in the USA, Cadillac is a top choice at top dollar.
Cadillac is getting into the electric vehicle market with the 2023 release of the Lyriq. This will be their first electric vehicle, meant to offer some competition for Tesla's popular electric SUV. While the company doesn't have a long history with electric vehicle production, they are putting a lot of research and development into the Lyriq.
Here is a video of Cadillac producing cars made in the USA.
5. Buick

Buick's Origin and Manufacturing Locations
Buick is a historical American manufacturer founded in 1903, it was, in fact, one of the very first American automobile companies, and it became one of the many names that made General Motors. Now owned by GM, Buick has managed to stay true to its Midwestern roots, headquartered in the Motor City of Detroit, Michigan.
Their landmark compact and stylish SUV model, the Enclave, is manufactured in their original plant in Detroit. The Buick Lacrosse Sedan model, on the other hand, is produced in Fairfax, Kansas. These two plants are Buick's largest facilities and the two operational ones in the country, and while yes, production may seem a bit reduced, you've got to love the fact that Buick automobiles are in fact luxury vehicles.
Buick is invested in providing style and high-end comfort with sophisticated technology included in both their SUVs and Sedans. Less flashy or eccentric than Mercedes-Benz or BMW, Buick focuses on two family-friendly and aforementioned practical models, the Enclave and Lacrosse, making for European luxury and American suburb crossover, managing to make room for an entire family in a plush ride for any type of driver.
Buick's American lineup may be reduced, but what they don't offer in options, they sure make up for in practicality and charm. The Lacrosse sports outstanding engine transmission performance with its integrated hybrid system on a 2.5 four-cylinder V-6, making for a surprisingly agile sedan. The Enclave is a 310 horsepower 3.6-liter V-6 powering 60mph in 6.5 seconds, ideal for any road trip you might think of taking.
Finally, Buick has seen a few setbacks with their Encore and Envision models, underperforming in the American market. But these South Korean and Chinese styles are meant to satisfy the needs of other markets. Hence their SUVs and Sedans are lifestyle vehicles destined to fit the American consumer, providing luxury and comfort at a mid-high-tier price range.
Who We Recommend it for:
Anyone looking for interior comfort, practicality, moderate luxury, and optimal cargo design would certainly find a fit with Buick's Enclave and Lacrosse. This company is oriented toward offering families a smooth, cushioned haul for the soccer team's practice with spacious room for cargo and a quiet and practical interior to make every morning drive feel sporty without extravagance.
Buick automobiles are a great choice if you're looking for a great performance value for money car or SUV; they're designed to give you a luxury feel for a routine lifestyle. While it is easy to disregard these models when compared to the competition, you may find that every design aspect of Buick's American models is intentional.
6. Dodge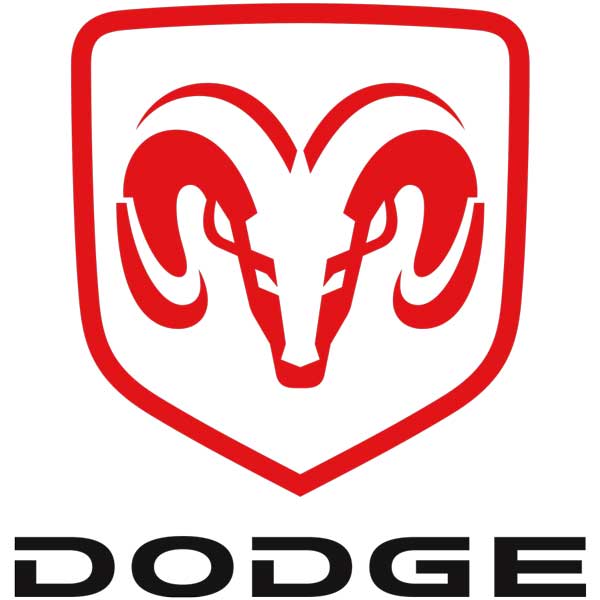 | | |
| --- | --- |
| Year Founded | 1900 |
| American Made Models | Charger, Challenger, Durango, Caravan, Dart, Viper |
| State Founded | Detroit Michigan |
| Company Website | Visit the Dodge website here |
Dodge's Origin and Manufacturing Locations
Dodge is another of America's oldest car manufacturers. As part of the original wave of companies to create and respond to the growing demand for cars in the US in the early 1900s, Dodge has a long history of American production. The main US-based Dodge manufacturing plant is still in Detroit, Michigan. They have since branched out to two additional Michigan plants, as well as numerous plants in Canada and Mexico.
Dodge doesn't have a lot of models, although the ones they do have are in high demand. The Dodge Challenger stands out among sports cars for its sleek look, high performance, and great price. If you are looking for a vehicle that will go fast and look cool without spending a fortune, the Challenger is a great option. If you still want performance but need more seats, the four-door Charger seats five comfortably.
The RAM pickup is now a separate brand, although both RAM and Dodge are owned by the same parent company. Dodge now focuses solely on its car lineup, which translates to greater innovation for these vehicles. Dodge is a great choice for heavy American sports cars. The exterior styling on their Charger and Challenger are particularly well-done and sleek, evoking a tough and fast look that many Dodge drivers love.
Who We Recommend it for:
If you are looking for a high-performance muscle car or sedan, Dodge is the place to start. Their pricing is competitive, especially for the entry models. They do get quite expensive as you go up, so if you're set on a top-of-the-line Dodge car, it may be a good idea to save up.
For those who don't need high performance, Dodge probably isn't the best choice. They are known for cars that go fast and have a sporty ride. If that's not what you're looking for, driving a Dodge will feel jerky and too responsive.
7. Ram

| | |
| --- | --- |
| Year Founded | 1900 |
| American Made Models | RAM 1500, 2500, 3500 |
| State Founded | Detroit Michigan |
| Company Website | Visit the Ram website here |
Ram's Origin and Manufacturing Locations
Ram was founded and produced under the Dodge umbrella way back in 1900. They later split off into their own distinct brand, although both companies still fall under their parent company, Chrysler. Ram now specializes in trucks and shipping vans. You may also hear them referred to as Ram Trucks since the company is so synonymous with American-made trucks.
Like many American car companies, Ram operates out of Michigan. Manufacturing and production of RAM 1500 trucks take place in Sterling Heights, Michigan, and Warren, Michigan. Due to their long history and close relationship with other companies owned by Chrysler (Dodge and Jeep), other vehicle makes and models are also produced at these plants alongside the RAM 1500.
Some heavy-duty models, such as the 2500 and 3500, are produced in nearby Mexico. Ram operates a plant in Saltillo, Mexico, to manufacture and produce some of its vehicles. Like many automobile plants, each specializes in particular models to maximize efficiency.
Ram trucks are some of the most popular in the United States due to their rugged detailing, high hauling capacity, and just general toughness. They don't have a ton of options, with the 1500 being the most popular by far. What they lack in variety, they more than make up for in truck knowledge.
These trucks are built more for utility than comfort, although the ride is still decently smooth. Details like rinseable floor mats and a lockable center console are functional. The styling on the exterior is particularly tough-looking. Even though their lineup is limited, they still have plenty of customizable details within the truck body style, like the front grill, engine capacity and hauling, interior seats, exterior color, and technology.
Don't be confused if you see an earlier model referred to as a Dodge Ram. Ram began as the name for the pickups made by Dodge. The two companies split in 2009. Any trucks made before the split are called Dodge Ram trucks. The Ram trucks on the market now have not been around as long, but the design and knowledge that went into their development date back over 100 years.
Who We Recommend it for:
Rams are great for truck lovers since that's their specialty. If you are looking for a pickup truck, Ram is one that you absolutely should consider. They do have a few different trim levels and special edition trucks, although they all sit on the same chassis and have a lot of the same overall structuring.
While they are more rugged than a sedan, SUV, or minivan, Ram trucks are still comfortable and have the interior functions that many drivers love. The 12-inch touchscreen and heads-up display are comparable to what you would find in an SUV or minivan.
These are not small trucks, which may be a factor for some drivers in either the positive or negative direction. Ram does not offer a small truck model, so make sure that you're in the market for a full-size pickup if considering a Ram. If you are used to driving a smaller vehicle, it may take some time to get used to the space needed to turn, park, and generally operate a Ram truck due to its large size.
8. Jeep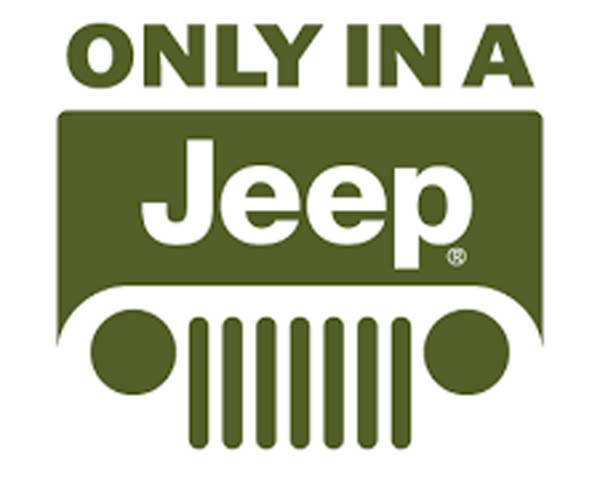 | | |
| --- | --- |
| Year Founded | 1941 |
| American Made Models | Grand Cherokee, Wrangler, Renegade, Wagoneer, Gladiator, Liberty, Commander, Patriot |
| State Founded | Toledo, Ohio |
| Company Website | Visit the Jeep website here |
Jeep's Origin and Manufacturing Locations
It's no surprise that Jeep is known for its rugged outdoor vehicles. The company actually began as a military vehicle manufacturer prior to World War II. Their 4×4 design is still instantly recognizable today.
The Jeep plant is located in Toledo, Ohio. Keeping manufacturing and assembly in the US is a big part of Jeep's mission and brand since they pride themselves on being such a big part of the American story in the 1940s. All Jeep Wranglers and Jeep Cherokees sold in the US are born in the Toledo plant. Jeep is such an integral part of the city that they even host a JeepFest event each year.
The low cutouts on the side body are what make Jeeps instantly recognizable. These also make them easy to jump in and out of and perfect for adventurers who want to hit the road, trail, or beach quickly. The interior is equally rugged, with some models even being almost completely submersible (with the addition of a spout for the engine).
Jeeps aren't the best for road safety, especially if you are driving an open-air model that has little to no protection from a robust vehicle body. Their metal structure is very strong, though. Many of their models do have safety features you would expect to see in an SUV, so it will depend on the model that you purchase.
Who We Recommend it for:
Jeep's line of vehicles is almost all SUVs, with one odd-looking truck in the mix as well, called the Gladiator. Jeeps are ideal for outdoor enthusiasts who want a vehicle that can go off-road and won't be slowed down by mud, sand, or any other terrain. For a more luxurious version, the Grand Cherokee is a popular option that combines the off-road capability of a Jeep with a more spacious and comfortable interior.
If you're looking for SUVs made in the USA, Jeep may not be the first that comes to mind, but after giving them a chance, you might find that a Jeep fits your needs quite well, especially if you're the outdoorsy, adventurous type!
Jeeps are not cheap, with the least expensive model starting at around $25,000. Once you add on any accessories, such as racks for outdoor gear, the cost can get quite high. These vehicles have an almost cult-like following, with many drivers happy to pay quite a bit for the iconic Jeep driving experience. "It must be a Jeep thing". Overall, Jeep is one of the greatest American-made car brands of all time, and we love their vehicles.
9. Ford

| | |
| --- | --- |
| Year Founded |  1903 |
| American Made Models |  F-150, Explorer, Mustang, Ranger, Taurus, Bronco, Escape, Expedition |
| State Founded | Michigan |
| Company Website | Visit the Ford website here |
Ford's Origin and Manufacturing Locations
Founded by famous car manufacturer Henry Ford in the early 1900s, Ford started manufacturing vehicles in Detroit, Michigan. Their headquarters remain in that area today. They pioneered the assembly-line production methods that car manufacturers use now. Almost all Ford vehicles sold in the US are manufactured and assembled at one of six US-based plants and three North American-based plants (one in Canada and two in Mexico).
Each plant specializes in just one or two vehicles, one of the ways that Ford continues to keep production efficient and cost-effective. Depending on the model that you want to purchase, you can look up to see exactly which plant it was built at.
Ford is one of the iconic American car brands, with the Ford Mustang leading the way in both style and performance. The F-150 is also one of the standards against which all other pickup trucks are measured. Most of their product line is focused on pickup trucks, SUVs, and crossovers. The Mustang is currently their only car in the US, but it is such a popular choice and hard to beat if you're looking for a fast, sporty vehicle.
Given its long history of car manufacturing, Ford really has it down when it comes to design and performance. Their vehicles don't need a lot of maintenance beyond the routine wear-and-tear issues and even these are relatively inexpensive to complete. Ford is beginning to venture into the hybrid and electric vehicle market, with an all-electric version of the F-150, which they named the F-150 Lightning, set to hit the market in 2022.
Who We Recommend it for:
Ford has some of the widest variety of trucks that are all highly rated and loved by the people who own them. Their SUVs are also popular, although they don't have as much in the smaller or compact variety as other manufacturers. If you are looking for a truck, you shouldn't make any decision without at least considering the F-150 at the top of your list.
When it comes to trucks made in the USA, Ford is actually often the top seller and is among the most popular vehicles overall on American roads.
10. Lincoln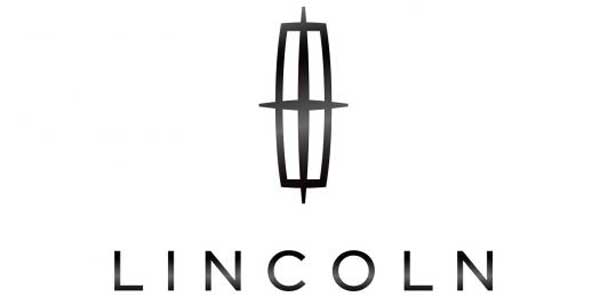 | | |
| --- | --- |
| Year Founded | 1917 |
| American Made Models | Navigator, Aviator, Nautilus, Corsair |
| State Founded | Dearborn, Michigan |
| Company Website | Visit the Lincoln website here |
Lincoln's Origin and Manufacturing Locations
Lincoln is an American car company started by famous automobile entrepreneur Henry Ford in 1917. Lincolns are the luxury version of similar Ford models, although the company does not have nearly as many vehicles in its lineup.
Lincoln has seen a renewed enthusiasm for its classically styled vehicles. There are also a lot of benefits available exclusively for Lincoln owners, such as concierge service and special discounts for certain professions and groups.
All Lincoln vehicles are made in North America, although production is spread between the US, Mexico, and Canada. The Nautilus is made in Ontario, while the Aviator is built in a plant in Chicago, Illinois. The Corsair and Navigator are manufactured and assembled in Louisville, Kentucky.
Lincolns are associated with the golden age of exploration and innovation–just look at the vehicle names. The interiors are designed to evoke that sense of glamour and luxury. While not an aspect of their performance, Lincolns have some of the best interior stylings in my opinion. If you want your driving experience to feel like an "experience" and not a chore, a Lincoln is my top recommendation. It feels like you should be wearing driving gloves with a jaunty scarf trailing behind you every time you get behind the wheel.
Who We Recommend it for:
Lincolns are SUVs. They don't have any cars or trucks in their lineup. So make sure that you are in the market for an SUV as the first step before looking at a Lincoln. If you are, Lincolns are great for drivers who like attention to detail and luxury. For the ultimate Lincoln driving experience, look at the exclusive Lincoln Black Label. The details on these vehicles are second-to-know, with specialized interior color options to create a luxury look.
Factors to Consider When Searching for American Automotive Brands
When looking for a new vehicle, you probably have a list of specifications that you want or need. Everything from seating to speed is important when making a car purchase. Here are the factors that we considered when evaluating the offerings of the top American car companies.
Why buy an American-made car?
There are two main reasons to consider an American-made car vehicle's performance and economics. Both can have a positive impact on your individual situation and the United States as a whole.
American manufacturing has a long tradition of excellence, especially when it comes to automobiles. The United States was at the forefront of innovation in the early 1900s with the assembly-line production that Ford began and which quickly became the standard for auto manufacturing. Many of the companies that created these designs are still in business and still innovating. If you want to purchase from a company with a long history of making great cars, look no further than an American car company.
When you buy a vehicle from an American car company, you also put money into the US economy and keep up the demand for American-made products. Automobile manufacturing plants often specialize in just one or two models, so it's easy to know exactly where your car is being made. By buying from an American car company, you are directly supporting the economy in that region and keeping up the need for workers at those plants to remain employed.
Types of cars:
Some car companies have a limited product line, such as specializing in trucks or high-performance cars. Others have a broader range of options. Here are the categories that you can find among American car companies. Keep in mind that not every company will have a vehicle in every category.
Two-door:
Two-door cars tend to be built for performance and speed. They are often sleeker, which makes them more aerodynamic, and they have a greater engine power relative to their overall size. These aren't the most convenient for a lot of passengers, although most do have small backseats that can be used.
Even though they are small, two-door cars are not necessarily cheaper than their larger counterparts. In fact, many are some of the most expensive options due to their advanced design and high performance.
Four-door:
When you ask a young child to draw a picture of a "car," they will probably opt for a four-door model. Also called sedans, four-door cars are usually a good mix of all of the features that vehicles have without a strong emphasis on one in particular. They have enough power to get them going. They have decent trunk space for most day-to-day use. They are comfortable for four (sometimes five) passengers. They are budget-friendly and easy to maintain.
Most four-door cars aren't high-performance, although there are a few exceptions. If you want a four-door car that still has some oomph, look for a company like Dodge or Tesla that prioritizes performance in all of the vehicles they design.
Sports Utility Vehicle:
Not just for sports, a Sports Utility Vehicle (SUV) is known for its ample cargo space and rugged handling. While many can be used off-road, the newer models are becoming a bit more luxurious and less tough overall. They still have a lifted trunk that opens up plenty of hauling space. They also make a good tow vehicle.
SUVs can come in a variety of sizes. On the smaller end, they have two rows of seating and are similar in width to a larger sedan. On the larger end, they have the same chassis as a full-size pickup and have a full three rows of seating. SUVs have the largest range of sizes and are characterized more by their trunk design and cargo space than anything else.
Minivan:
Love it or hate it, the minivan is an automobile staple. Designed especially for families, the features in a minivan are there to make getting kids out of the car as easy as possible. Minivans have sliding doors, which often close with just the click of a button. They don't have a ton of trunk space, but what they do have is designed for very efficient use. Minivans have three rows of seating with captain's chairs often in the middle row to make the backseat accessible.
Similar in size to a midsize SUV, minivans are great for parking and getting in and out. The sliding doors are especially nice to keep accidental dings to a minimum. They're not the sleekest car on the market and are most often associated with families rather than performance.
Truck:
For those who need the greatest power for hauling, a truck is a good way to go. With an open bed, it is ideal for loading up everything from furniture to yard waste. If you live in a rural area or work outdoors, a truck may even be a necessary item for your lifestyle. Trucks also have a lot of add-on accessories that can make them even more useful, such as bed covers or specialized mounts to carry equipment.
Don't feel like you need to sacrifice seating capacity for hauling capacity. Many trucks have a full cab, which seats five comfortably. These models are often pricier, though, so be ready to shell out some big bucks for that big truck.
Special Features:
Some cars (and even some manufacturers) have features that don't quite fit the categories above. It may be something special that sets them apart from other similar-sized vehicles, or it may be something that puts them in their own category completely.
Sports cars:
A sports car is a pretty general term but usually refers to a vehicle that has precision handling and is fast. Within this broad category, you may hear cars referred to as muscle cars as well. These vehicles are almost always on the smaller and sleeker side. They prioritize performance and speed over comfort or hauling capacity. They often come with a higher price tag, although there are still some entry-level models that won't break the bank.
Electric cars:
Many car manufacturers think that electric cars are the future of automobile design, based on the new lineup of vehicles that are coming out in the near future. Some car companies like Tesla specialize in electric vehicles. Others are including them as alternatives, either with a separate electric car model in their lineup or an electric version of an existing model.
Hybrid vehicles are a cross between electric and traditional gas-powered vehicles. The driver can choose which mode to use. Some also have gas engines as a secondary means of power if electric power is not available. 100% electric vehicles do need to be charged from a separate charging dock, while hybrid vehicles can often generate their own power using the hybrid design.
Towing capacity:
Generally, the larger the vehicle, the greater the towing capacity. Small cars and even some small SUVs have limited towing capacity due to their power. With more power comes a great ability to tow things like trailers, boats, or RVs. New automobile technology is being developed; however, that will increase towing capacity for vehicles that had previously been underpowered. This includes larger electric vehicles and even some hybrids.
Trunk space:
If you need to haul a lot of gear, trunk space will be a big consideration when choosing a new vehicle. SUVs and trucks are the best for hauling, while minivans and cars usually have less space available. SUVs have enclosed trunk space. Trucks have open beds instead of trunks, although you can often purchase a cover to keep the items in your truck bed out of the elements.
How to Choose a New Car
Not sure where to begin? Ask yourself these questions to decide which type of car is right for you.
Where do you drive your car?
While most of us drive on simply paved roads, if you have any specialized driving, you may need a vehicle that is made for that job. Trucks and SUVs are best for rugged driving conditions since they often have larger wheels and greater power that will keep them from getting stuck in muddy or rocky conditions. Smaller cars often get better gas mileage, which makes them ideal for city driving and roads with a lot of traffic. Minivans are best when you will need to be making a lot of stops for passengers to get in and out, something made easier by the slide-open doors.
How many people ride in your car?
Seating is one of the biggest considerations when choosing a new vehicle. Make sure that you have enough seats for those who will be routinely riding in your car. Some larger SUVs have a third row that can fold up or down, depending on if you need extra trunk space or extra seats.
Also, think about the size of the people who will be riding in the car. Small children take up less room than adults, so they can comfortably ride in a smaller backseat. Infant and toddler car seats, however, take up more room than most passengers and will need some additional space to get hooked in safely.
What special features do you like?
Electric power, towing capacity, and power are all special features and considerations that can make a vehicle more functional or desirable for your situation. They can also make it more expensive. Consider what special features you are willing to pay more for and make them a top priority when selecting a new car.
What is your budget?
The bottom line is that no matter what make, model, or style of vehicle you like, you still need to be able to pay for it. When purchasing a new vehicle, you can often finance the purchase through your bank or the dealership. These financing options do require that you pay interest, however, which will add to the overall cost of the vehicle.
If cost is a major concern, consider looking for a certified pre-owned or used model. Vehicles lose value quickly after purchase, so you can find an exceptionally good deal on a car that is just a few years old. Just be sure to get the full history and run a report to see if it has been in any accidents before purchasing.
Wrap Up:
Selecting a new car is a major decision and investment. If you want to enjoy the benefits of over 100 years of automobile innovation and design while also supporting American business and the local economy, looking for cars made in the USA is the best thing you can do. Many of these vehicles combine the best in performance or comfort while also keeping to a good budget.
Look for a vehicle body style that meets your needs, whether it's a minivan or SUV that can fit a large family, a pickup truck that is great for hauling, or a fuel-efficient car that gets fantastic gas mileage. If you like any special features, like a luxurious interior, high speed, or eco-friendly power, you can find a vehicle that matches your criteria. There is an option made right here in the United States that is perfect for you.
Have you purchased a car from one of these American companies? How did you like your new wheels? Let me know about your car-buying experience in the comments!
Hi, my name is Kevin and I'm from Pittsburgh, Pennsylvania. Choosing products made in America is important to me because it supports local economies, creates jobs, helps the environment, and ensures ethical labor practices. I also find that American made products are usually of higher quality so although they're a little more expensive, you save money in the long run. Before starting this website I was in the USMC infantry and nowadays I work on this website as a hobby.