Solar energy is a great way to cut down on power costs, upgrade your home, and reduce your overall carbon footprint. When you buy American made solar panels, you also infuse the economy with money and support local jobs and companies.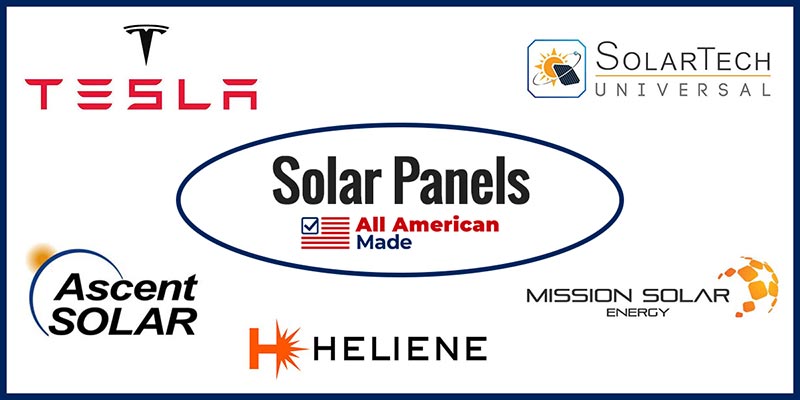 If you are in the market for solar panels for your home, the following list contains all of the top-performing solar panels at different price points.
List of Solar Panels Made in the USA
Tesla/Panasonic

| | |
| --- | --- |
| Wattage | 425 Watts |
| Warranty | 25 Years |
| Origin | Buffalo, NY |
| Price Range | $2.01 – $3.25 Per Watt |
Product Origin and Manufacturing Locations:
Tesla is one of the top names in electric technology. Their all-electric performance vehicles put them on the map, but the company has expanded to solar panel production as well. All of their panels are made at the Tesla Gigafactory 2 in Buffalo, NY. The factory is massive, being 1.2 million square feet on 88 acres. It was originally a steel manufacturing plant and is now leading the way in sustainable energy production, as well as creating 5,000 jobs in the Buffalo area.
What We Like and Don't Like About Tesla Solar Panels:
One of my favorite aspects of Tesla products overall is their interoperability and design. You do need to purchase an entire system, including the panels (which look high-tech and sleek) and installation. Tesla takes care of it all, from designing the ideal system for your home and use to getting permits and hooking everything up. The system also comes with a power wall, which stores any extra energy produced for use later.
Tesla products aren't cheap. After all, someone has to pay for the company's research and design of new, innovative ideas. But the price match guarantee is pretty neat and may bring your costs down. The downside is that you have to place an order with Tesla and submit a proposal for price matching, so it's not guaranteed.
Who We Recommend These Solar Panels For:
If you want a top-of-the-line solar panel that has a lot of company infrastructure and support behind it, Tesla is the best option out there. They are expensive but not unreasonable. When you consider that the company integrates all of its components and they are designed to work together seamlessly, it's worth the slightly higher cost.
Mission Solar (Best Power Output)

| | |
| --- | --- |
| Wattage | 420 Watts |
| Warranty | 25 Years |
| Origin | San Antonio, Texas |
| Price Range | $2.33 – $2.91 Per Watt |
Product Origin and Manufacturing Locations:
Sunny San Antonio, Texas, is a fitting place to design and manufacture solar panels. At their facility, American workers put every Mission Solar panel through a 14-item quality control checklist. They inspect everything from the raw materials that come into the factory to the placement of the product labels after production and every step in between.
What We Like and Don't Like About Mission Solar Panels:
Mission Solar has multiple product offerings, which I like. Their most expensive (and most popular for residential use) is the sleek MSE PERC 60 BLACK. It looks nice, performs well, and can work with both residential and commercial roofs. The MSE PERC 60 looks more like the original solar panel technology, with visible cells. It works well for both residential and commercial use. The MSE PERC 72 generates the most electricity and is the only solar panel from Mission Solar that the company recommends for utility use.
Who We Recommend These Solar Panels For:
If you want a well-made solar panel and value having a few different options available, Mission Solar is the place to start. Because not every house or environment is the same, you want to get multiple system quotes and options. Mission Solar can do that and help you determine which one is the best fit for you.
SolarTech Universal (Best Warranty)

| | |
| --- | --- |
| Wattage | 325 Watts |
| Warranty | 30 Years |
| Origin | Riviera Beach, Florida |
| Price Range | Quote Based |
Product Origin and Manufacturing Locations:
Every aspect of SolarTech Universal's solar panels is designed and manufactured in the United States. They are made in South Florida, an area that gets a lot of sun year-round. While quality solar panels can certainly be manufactured in areas that aren't particularly sunny, it is nice to see SolarTech Universal solar panels on the company's headquarters as well as many Florida homes.
What We Like and Don't Like About SolarTech Universal Solar Panels:
SolarTech Universal has the best warranty of all American-made solar panels at an impressive 30 years. This may well be the only solar panel that you ever need to buy for your home. The company has multiple types of panels and will work with you to decide which is best for your home. The pricing and installation process are not very clear on the website. If you are considering working with SolarTech Universal, the best thing to do is to talk to a sales rep directly to get a custom quote.
Who We Recommend These Solar Panels For:
If you want the reassurance of a super long warranty, SolarTech Universal should be at the top of your list. Their most efficient model is the 60 Cell Heterojunction Black on White solar panel, but it might be overkill (and more expensive than you need) for your situation.
SBM Solar (Best for Tactical Use)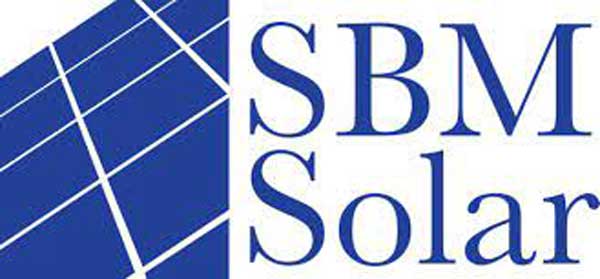 | | |
| --- | --- |
| Wattage | 30 – 300 Watts |
| Warranty | Not stated |
| Origin | Concord, North Carolina |
| Price Range | $1725 |
Product Origin and Manufacturing Locations:
SBM Solar panels are designed and manufactured in Concord, North Carolina, just outside of Charlotte. SBM Solar has a strong relationship with tactical units, such as the U.S. military, and designs and tests its solar panels in the same environment where soldiers train.
What We Like and Don't Like About SBM Solar Panels:
SBM Solar makes military-grade solar panels. Their panels can be custom-made, foldable, flexible, or rigid. They are also lightweight and waterproof. They aren't made with glass, so the solar panels are easy to erect and take down, making them perfect for portable energy production. These are some tough solar panels, and the testing proves it.
Who We Recommend These Solar Panels For:
If you need solar panels for a more tactical application, SBM Solar is one of the top names in solar panel production for the Armed Forces. If you need a solar panel that can be transported, shot at, or ran over while still performing well, this is the choice for you. It's not the best option for a more permanent fixture on your house, however.
Ascent Solar (Best for Outdoor Enthusiasts)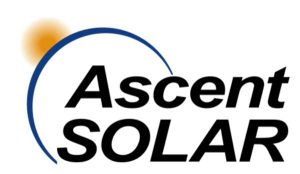 | | |
| --- | --- |
| Wattage | 12 – 48 Watts |
| Warranty | 1 Year |
| Origin | Thornton, CO |
| Price Range | $1.79 – $3.59 Per Watt |
Product Origin and Manufacturing Locations:
Another portable solar panel option, Ascent Solar, manufactures solar panels for use in extreme environments. Their products are made in Thornton, Colorado, near Denver. They do all research and development, product design, manufacturing and production, and corporate office work at their 139,000-square-foot facility. Colorado has a lot of sun shine, making it a great place to test out new products and refine its process.
What We Like and Don't Like About Ascent Solar Panels:
Ascent Solar has some great portable solar panels ideal for outdoor adventure and exploration. Their solar panels don't create a huge output but are still enough to keep your phone or camera battery charged while you are hiking or camping. It's a great item to keep on hand for emergencies as well. One of my favorite features is the USB connection. This makes it very easy to access the electricity produced by the solar panel without needing any additional cords or connection hardware.
Who We Recommend These Solar Panels For:
If you want a solar panel that you can fold up, attach to a pack while hiking, or use to charge your own personal electronic devices, Ascent Solar is a great option that is designed and manufactured right here in the United States. Ascent Solar easily makes some of the best solar panels made in the USA.
Heliene (Best Variety)

| | |
| --- | --- |
| Wattage | 320 – 375 Watts |
| Warranty | 25 Years |
| Origin | Minnesota and Florida |
| Price Range | Not stated |
Product Origin and Manufacturing Locations:
Heliene makes its own solar panels in three facilities in Minnesota, Florida, and Ontario. They have an automated system that ensures precision production. The company notes that this helps production stay on schedule since they never have to wait for parts or components from far away. If you do have any issues, their customer service is only a phone call away.
What We Like and Don't Like About Heliene Solar Panels:
Heliene has a few different options for solar panels. They offer three varieties for residential use, one for commercial use, and three for a larger production utility-scale. There is limited information about their pricing on the website, but you can easily get a quote from their support team. They also have sales offices in Michigan, North Carolina, California, and Ontario.
Their customer experience is better than many other companies. They always have a real-life person on the other end of the support line to answer questions about your order, delivery, and ongoing maintenance.
Who We Recommend These Solar Panels For:
If you like options for residential, commercial, or utility use, Heliene is a great option. They are based in Canada but have multiple American manufacturing facilities as well as sales offices. They also have great personal interaction to get a quote and support you throughout your purchase and installation.
Silfab Solar (Most Options for Residential Use)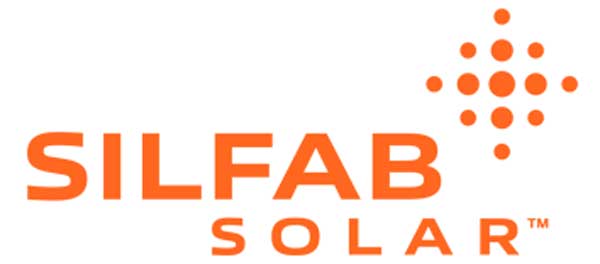 | | |
| --- | --- |
| Wattage | 330 – 400 Watts |
| Warranty | 25 Years |
| Origin | Bellingham, WA |
| Price Range | $2.48 – $3.14 Per Watt |
Product Origin and Manufacturing Locations:
Silfab Solar splits its production and operations between the U.S. and Canada. They have 158,000 square feet of manufacturing space between two plants, one in Toronto and the other in Bellingham, Washington. Their entire company is based in North America, from manufacturing and production to sales and customer support.
What We Like and Don't Like About Silfab Solar Solar Panels:
The options from Silfab Solar for residential use are numerous, the most of any North American solar panel manufacturer. This helps customize your solar power system to your exact specifications and energy needs. The Silfab Elite and Silfab Prime are the two top-end models offering a sleek and high-performance solar panels.
Who We Recommend These Solar Panels For:
If you are a residential customer, Silfab Solar has a wide variety of choices. They also offer solar panels for commercial use, although they only have one panel specifically designed for this purpose. Silfab solar panels are good for those looking for a highly customized solution based on their energy use and environment.
SunSpark Technology Inc (Best Inventory)

| | |
| --- | --- |
| Estimated Price | $2.00 – $2.31 per Watt |
| Wattage | 250- 375 Watts |
| Warranty | 25 years |
| Origin | Riverside, CA |
Product Origin and Manufacturing Locations:
SunSpark keeps all of its operations under one roof in Riverside, California, near Los Angeles. They do everything from manufacturing and assembly to sales and customer service. The SunSpark manufacturing facility is actually at the site of a historic World War II-era vehicle manufacturing plant. One of the great aspects of keeping everything in-house is that they are able to offer same-day customer service responses and can still keep a well-stocked inventory.
What We Like and Don't Like About SunSpark Technology Solar Panels:
SunSpark has a lot of options and markets its solar panels for residential, commercial, and government use. They have a very large facility and maintain a lot of inventory. This means that you can get your SunSpark panels shipped to you faster and more efficiently.
Who We Recommend These Solar Panels For:
SunSpark takes American manufacturing very seriously and is committed to playing a role in this industry. If you want to support a company that is taking concrete steps to keep manufacturing local and preserve both the environment and historic buildings in the process (not to mention creating a quality solar panel), SunSpark is the option for you.
It is also worth noting that SunSpark has some of the best technical documents and publications available on its website. This will help you make the best decision for your situation and make it easier to coordinate with an installation company to get your new solar panels set up.
GoGreen Solar (Best for Getting Grants)

| | |
| --- | --- |
| Estimated Price | Not stated, custom quotes are available |
| Wattage | 330 – 480 Watts |
| Warranty | 25 Years |
| Origin | Huntsville, AL and Dalton, GA |
Product Origin and Manufacturing Locations:
GoGreen Solar uses multiple brands of solar panels that are manufactured in the United States. LG Solar calls Huntsville, Alabama home, while Hanwha Q-Cells come from Dalton, Georgia. GoGreen Solar participates in the 2009 American Recovery and Reinvestment Act, which provides funding through grants and discounts due to its commitment to American manufacturing and supply chain.
What We Like and Don't Like About GoGreen Solar Panels:
GoGreen Solar provides some great solar panels, but their advantage is in their ability to make the most of going solar for their customers. They can help customers take advantage of grants, discounts, and rebates to keep overall costs down. GoGreen Solar also has tools that will help you estimate your solar needs and design the optimal layout, all included with every quote.
Who We Recommend These Solar Panels For:
If you want to get the most efficient solar panel system (usage, financial, and other factors), GoGreen Solar can help you design it. They know which government programs will help customers keep costs down. They also use state-of-the-art technology to design efficient systems that will provide the power output that you need.
SunWatts (Best DIY Solar Kits)

| | |
| --- | --- |
| Estimated Price | $4.60 per Watt average |
| Wattage | 5 – 400 Watts |
| Warranty | 25 – 30 Years |
| Origin | California; Houston, TX; New Jersey; Cleveland, OH |
Product Origin and Manufacturing Locations:
SunWatts has six main warehouse locations: California (Los Angeles, Oakland, and Sacramento), Houston, TX, and New Jersey, and its headquarters in Cleveland, Ohio. It's easy to see that they strive to provide personalized service and value customer support. Not only do they share pics and favorite quotes from everyone on their team, but they also have plenty of ways to get in touch to ensure world-class customer service.
What We Like and Don't Like About SunWatts Solar Panels:
SunWatts has options for professional installation, but they also cater to the DIY crowd with solar installation kits. They stock plenty of spare parts, extra panels, and everything that you may need to install your own solar power system. Their customer service and support are also available to answer any questions. SunWatts does carry a wide variety of brands, sizes, and types, not all of which are American-made. They can help you design the perfect system; just be sure to let them know that you want to prioritize using panels made in the USA.
Who We Recommend These Solar Panels For:
For those DIY enthusiasts who want to take on a solar power install themselves, start by looking at the solar kits from SunWatts. They have multiple sizes, brands, and types. SunWatts also provides a helpful guide to getting started, which walks customers through everything that they need to know about solar power and selecting the right system. They also provide a customized design and blueprint (needed to get a permit in most cases) so that you are ready to get started on your project right away.
Factors We Considered:
When deciding which solar panels are best for your needs and use, there are a few factors to consider.
Why buy American-made solar panels?
Choosing a solar panel that is made in the United States supports both American manufacturing and American jobs. Because these panels are designed and tested in the U.S., the specifications provided are true to the environment that you will use them in most of the time. This is especially true if you go with a local product, such as Mission Solar in Texas or SolarTech Universal in Florida.
The costs to ship and install solar panels made in the United States can also be lower. If you are interested in solar panels, chances are that you also want to reduce your overall carbon footprint and are willing to invest in clean energy solutions. Choosing a solar panel that doesn't need to travel as far to get to you, the consumer, is another important step in that journey.
Solar Panel Specifications:
One of the big items that you need to consider is the actual specifications of your solar panels. Because energy usage and system design can vary from house to house, even within the same area, it's best to get a custom quote from your solar panel manufacturer or installation company. Here are a few of the things that you should know before choosing your system.
Power Output:
You want to make sure that your solar panel system is big enough to deliver the power that you need. This can be accomplished by both the type of solar panel and the number of solar panels in your system. It can be helpful to have past utility bills on hand so that you have an accurate idea of how much energy your home needs during various seasons.
Warranty:
Solar panels for home use tend to have long warranties, usually between 20 and 30 years. But pay close attention to what the warranty will cover. It doesn't often cover standard maintenance, which you will need to get periodically to keep your solar panels in tip-top shape.
Personal and portable solar panels often have a shorter warranty of just a year or two. These are designed to be carried or carted in a pack and only used periodically rather than supplying a household with daily power.
Budget:
Installing solar panels is a major upgrade to your home and one that comes at a premium cost. If you live in an area that gets a lot of sun, however, you can recoup these costs in just a few years (or less) with your savings on your energy bill. Your solar installation company can probably offer financing options to spread that cost out over time.
Look for federal incentives and tax breaks for getting solar panels installed. You may also want to talk to your insurance company about any changes that should be made to your homeowners' policy after adding a solar system. Finally, your utility company might buy back extra electricity that your solar panels generate that is not used by your home. Not all areas do this, but it is worth looking into for savings.
Special Features:
A few solar companies offer great incentives to attract new customers. Here are a few that might get your attention.
Financing and Incentives:
If the cost of getting a solar panel system is holding you off, solar panel companies might be willing to finance the purchase or offer discounts.
The federal incentives and tax incentives for solar panel installation are not specific to one company. Instead, they are offered to everyone who meets the criteria. Some companies are better at explaining this to customers than others, but you do not need to work with a particular installer to take advantage of these incentives.
Maintenance Plans:
You will need to perform periodic maintenance on your solar panel system. While you can take care of the basics yourself by washing the solar panels off every few months, it can be helpful to see if your solar company offers a maintenance plan. This can be great for those with especially high or steeply pitched roofs who may not be able to access all of their panels easily.
Working with an American Solar Company:
Some of the best solar companies that serve American customers don't use American-made solar panels. While these import solar panels from overseas, they may still be a good option for your area. Getting solar panels installed on your own home is best done through a local or regional company, while these American solar companies can offer that option on a larger scale.
Cypress Creek Renewables:
This Durham, North Carolina-based energy company provides green energy throughout the U.S. using solar panels at their solar project sites. One of the great things about Cypress Creek Renewables is that you don't need to have solar panels at your own home to get hooked up to their solar-powered energy.
First Solar, Inc:
Based in uber-sunny Tempe, Arizona, First Solar Inc. does manufacture some of its solar panels in a U.S. facility in Perrysburg, Ohio. But they do not exclusively make solar panels in the U.S. as they have facilities in both Malaysia and Vietnam as well as offices around the world. They do uphold a strict ethics standard for their labor practices, so you can rest assured that the company you support is also supporting its workers.
NextEra Energy:
While headquartered in Florida, NextEra Energy operates in 37 states. They partner with many local power companies to make getting solar-powered energy to consumers easy and seamless. They also work with wind energy, nuclear energy, and other renewable sources of power to develop infrastructure for the Next Era.
Wrap Up:
Whether you choose to upgrade your home with a solar panel system or use a power company that can deliver green energy from their own resources, taking advantage of the power of the sun for your electricity needs is a great way to make your home more eco-friendly. By supporting an American business, preferably one that manufactures its own solar panels right here in the United States, you can reduce your carbon footprint even more and support the American workforce all at once.
Have you upgraded your home with any of these solar panels or companies? Let me know about your experience in the comments!
Hi, my name is Kevin and I'm from Pittsburgh, Pennsylvania. Choosing products made in America is important to me because it supports local economies, creates jobs, helps the environment, and ensures ethical labor practices. I also find that American made products are usually of higher quality so although they're a little more expensive, you save money in the long run. Before starting this website I was in the USMC infantry and nowadays I work on this website as a hobby.