Klipsch is a globally known audio manufacturer that has made many contributions to the audiophile niche through its loudspeakers, headphones, in-ear monitors, bookshelf monitors, and home theater setups. In addition, many of their products feature exclusive engineering and patents from the company's late founder and the team of designers, delineating a substantial American presence in the audio market worldwide.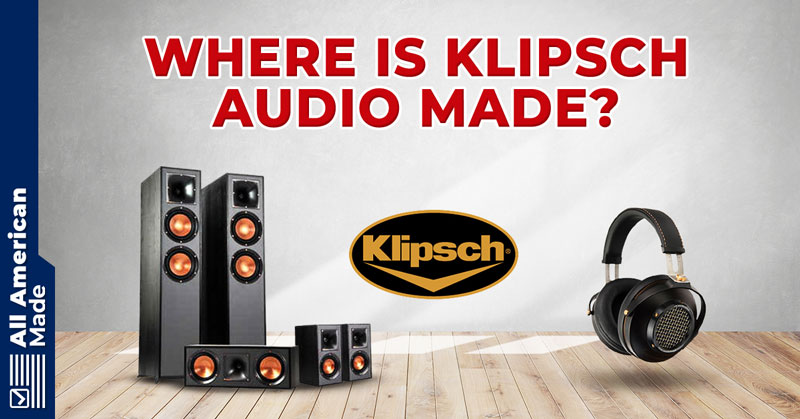 In this guide, we'll cover everything you need to know about where Klipsch audio products are made as well as some other important facts!
Many Klipsch speakers are made in the USA with global materials, however, in recent years, they've moved some manufacturing overseas to countries like China. Their speakers within their Heritage line, along with many of their cinema and reference speakers, are still made in America.
Which Klipsch Speakers Are Made in the USA?
In recent years Klipsch has had to send some of its manufacturing overseas, but many of its speakers are still made in the USA.
On the Klipsch website here
, you can see that speakers within the Heritage line are assembled and designed in the USA. Some of their more popular American-made speakers include:
That said, most of these speakers are simply assembled in the USA with mostly global materials nowadays. They don't technically fit the definition of "Made in USA" according to the Federal Trade Commission (FTC). According to the FTC, all or virtually of the product has to be made in the USA. You can learn more about what made in the USA really means here.
What About Other Klipsch Products?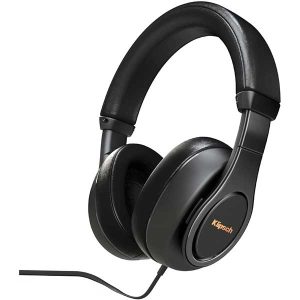 Klipsch headphones are all manufactured in China. Unlike Klipsch's speakers, which have some US-made models, their headphone lines all come from China but are engineered and designed in America.
Paul Wilbur Klipsch
To understand some of the company's history and its reason for keeping factories on American grounds, we can learn a bit about Klipsch's founder, Paul Wilbur Klipsch. Paul was a hardcore patriot and an audio genius. Not only did he rise from a pure audio background, but he also did it all from a tiny tin shed in his home at Hope, Arkansas.
His first speaker model, patented and named Klipschorn, was his first jab in the audio market. So, after this first move, Klipsch, as we know it today, started to emerge and benefit the world with breakthroughs and research, mainly about speaker designs.
As a genius, Paul started his interest in audio after graduating from NMSU and working at General Electric, designing radios. Yet, he was an above-average engineer in all matters, including audio, planes, trains, and all kinds of electric devices.
Not only was he patriotic as a citizen, but Paul W. Klipsch was also a proud veteran who served in World War II at the rank of Lieutenant Colonel. As a matter of fact, during his services, he perfected his speaker design, particularly regarding his corner horn perspective. In addition, a considerable impulse that led him into the US audio market was his officer quarter's visitors, who often would point out positive impressions about his speaker setup. Therefore, as feedback, this was enough for him to consider extending his speakers to the general public.
A fun fact about Paul W. Klipsch is his numerous and distinct patents. For instance, there is a Stock-and-barrel assembly for firearms and a Firearm vibration control among many curious patents under his name.
After ingressing into the audio market with his flagship loudspeaker, the Klipschorn, Paul W. Klipsch spent a while crafting every client's order himself, only hiring Klipsch's first employee in 1948. Furthermore, the team kept growing, as well as the number of patents, awards, mentions, and more. Consequentially, Klipsch became a globally-renowned audio company, standing at the highest rank for its contributions to corner horn speakers.
Klipsch Production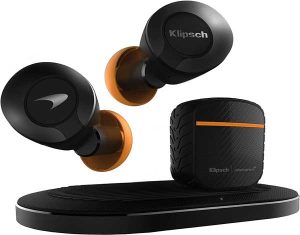 As Klipsch kept expanding its audio series, the company grew to reach different areas of audio development. For instance, they successfully emerged in the home theater business, outdoor setups, cinema soundbars, and in-ear monitors. As a matter of fact, the famous Hard Rock Cafe line of restaurants features American-made Klipsch speakers on their sites. In addition, you can also find Klipsch speakers in popular theaters such as many AMC, Regal, and Krikorian theaters.
After benefitting the audio community with many speaker patents, Klipsch Audio also innovated in the headphone department. For instance, a company member, Mark Blanchard, recently invented and patented Contour Ear Gels, which are usually on balanced armature IEMs.
However, although intensely patriotic, the company shifted much of its production overseas to China and the Philippines in the last decades. Nevertheless, this change attempts to reduce the product's selling price, which many other companies also make. Still, many of their products have parts manufactured in China but are hand-assembled in the United States.
In fact, apart from the RF-7 III and RC-64 III, all Klipsch reference speakers have been made in China for roughly two decades now.
We found an amazing video detailing the entire process of the Klipsch La Scala AL5 being made in their Alabama facilities that you can check out below.
Future Of Klipsch's American-Made Products

If you're wondering whether Klipsch's American Made speakers will shift production overseas, then you'll be surprised that it's improbable. For instance, as a matter of culture and tradition, the Klipschorn, the longest-produced speaker, amassing over 70 years of constant production, will possibly always be manufactured on American grounds.
In addition, there appears to be no plan for Klipsch to close its factory located in Hope, Arkansas. As a result, most of the production lines in Arkansas will keep normally happening, extending to cinema speakers, the LaScala, the Cornwall, Forte, and Heresy.
Moreover, many of Klipsch's products aren't labeled American-made for the current criteria required. Still, they usually have at least a minimal American material or driver inside the product's build, especially when they are finally assembled in the US.
Past Products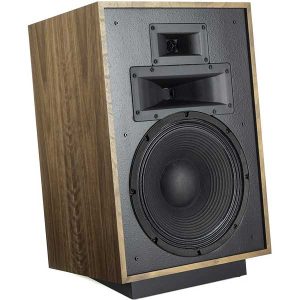 Even though some of Klipsch's series of products shifted production to China, they were all American-made in the past. So, there might be various used models for sale online for those seeking that 100% American touch on Klipsch products. Unfortunately, as they're probably older models, they might lack modern updates that recent versions feature.
However, although you might use this solution to get older American-made Klipsch products, you might not get the same luck when attempting the same for headphones. Yet, this is because Klipsch headphones are a relatively new concept that they didn't have back in the old days. So, when they first released their headphones, they were already optimizing factories in China, resulting in the IEM production starting directly overseas. Still, it's essential to keep in mind that although manufactured in China, Klipsch's headphones underwent years-long research, engineering, and designing in the US.
Hi, my name is Kevin and I'm from Pittsburgh, Pennsylvania. Choosing products made in America is important to me because it supports local economies, creates jobs, helps the environment, and ensures ethical labor practices. I also find that American made products are usually of higher quality so although they're a little more expensive, you save money in the long run. Before starting this website I was in the USMC infantry and nowadays I work on this website as a hobby.