Ranking as the largest toy company in 2021, Lego has its headquarters in Billund, Denmark. This privately held Danish toy company has even become a part of pop culture. With that in mind, you may wonder where they make Legos.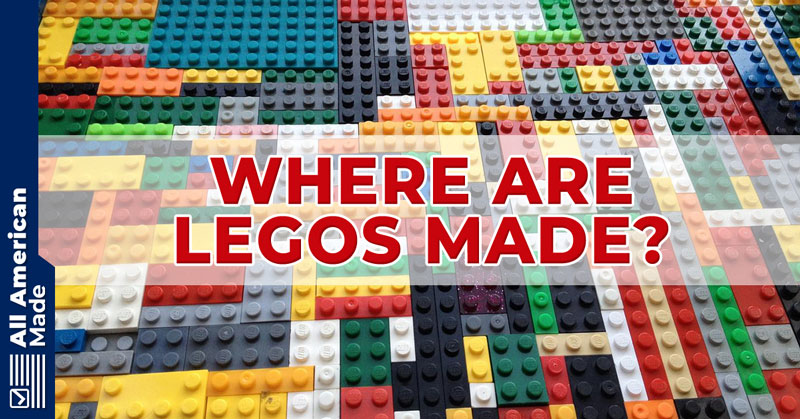 If you'd like to learn more about this fascinating toy company, keep reading because we will have a look at Lego and all its manufacturing facilities. We will also have a look at how it all began from a humble starting point.
Legos are made in several countries, including Denmark, Hungary, Mexico, the Czech Republic, and China. The toy company doesn't produce any of its products in the United States. The original Lego factory sits in Billund, Denmark, which was started in 1934.
Below, I've attached a picture of multiple lego boxes so that you can see where they are made for yourself.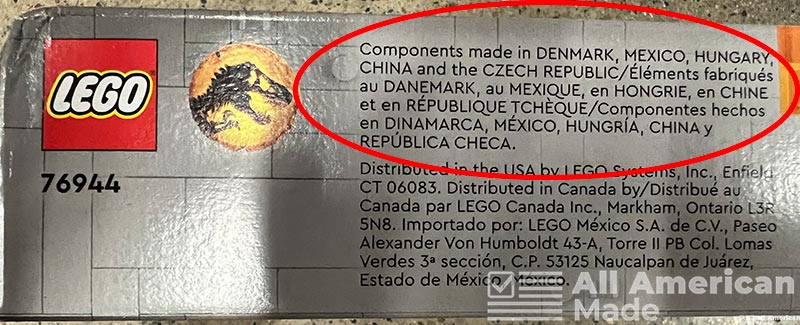 After checking hundreds of Lego boxes, I determined that they all have the same marking stating where they are made. Here are a few more for you to see.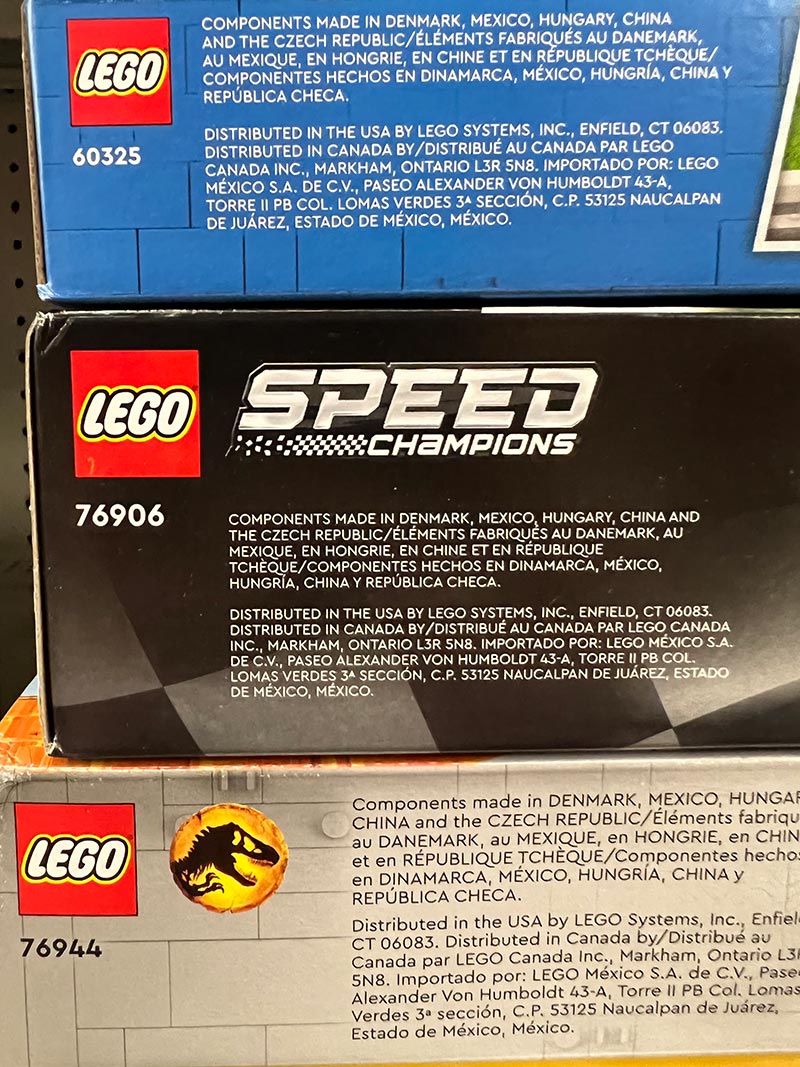 Lego's Role in Denmark Has Changed
What started in Denmark has slowly changed roles over the years. While Denmark remains the heart of this toy empire, much of the manufacturing moved to Monterrey and elsewhere after 2004. The shift may have happened because it was more attractive to manufacture at facilities in countries with a lower cost of labor.
For example, on average, factory workers in Denmark earn $19 per hour, and at facilities in Mexico, they might make $1 per hour. Lego has over 20,000 people working for it on a worldwide scale.
They still have over 4,000 of their Lego employees working in Denmark, or an estimated 20 percent of the employees, but the roles have shifted. Many of them now work at the headquarters or in office buildings. They also have the Legoland Amusement park in Billund, Denmark, which employs 1,000 workers.
Lego Manufacturing Practices in Mexico
From Lego, Mexico has one of the largest plastic mold manufacturing operations in all of Latin America. The company has taken an ever-increasing liking to manufacturing its products in Mexico, and they provide all of the Americas with Lego blocks and toys.
At Lego's Monterrey manufacturing plant, they employ over 3,000 workers and have over 100 molding machines. This plant alone can satisfy around 40 percent of the demand for Legos in the Americas. In fact, this factory was responsible for one-third of the company's bricks in 2011. The other 60 percent of Legos that will serve the markets in North and South America get shipped in from Billund, Denmark, and Nyíregyháza, Hungary.
Lego has continued to expand its operations in Monterrey over the last decade, and the plans for this continue straight to 2022. In 2022, they expect to employ around 6,500 workers. They eventually plan to expand their operations to over 48,000 square meters. More specifically, this Lego plant can be found at Cienega de Flores, Nuevo Leon. They have operated this manufacturing facility on their own since 2008. It will serve the North American and South American markets.
Due to the logistics constraints of current world events and unrest, production in Mexico slowed down because they had to shut it down around April 2020 to protect their employees. Monterrey, Mexico, is a highly strategic manufacturing plant because it only sits 140 miles from the USA-Mexico border with Texas. This puts it close enough to sell to the American and Mexican markets.
Before they produced the Lego bricks at the factory in Monterrey, they were producing them in the border town of Juarez, which was the first Lego factory in Mexico. They eventually moved it farther south to Monterrey. This may have been done because of how it can be shipped to a variety of locations. Not only that, but Monterrey remains one of the best industrial developments in Mexico.
Lego rents this property under a 10-year lease, but they have the option to continue extending it.
One of the interesting things about Lego manufacturing comes from how it uses a modular setup. This modular system lets Lego expand or contract its operations as demands for its products rise or fall.
Lego Manufacturing in China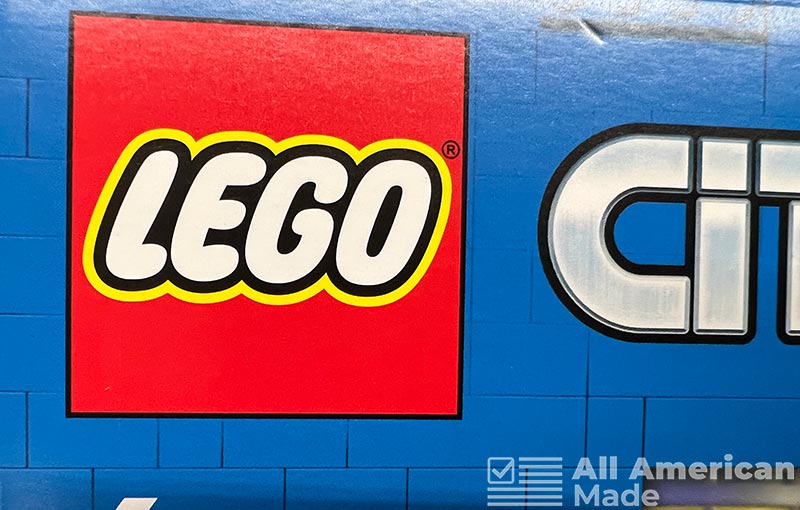 The Lego factory built in China will have the intention of serving a rapidly growing Asian market. Its factory in Jiaxing will include a 120,000 square foot facility that sits just 62 miles from Shanghai, which is where they will have a regional distribution center.
This reduces its need to transport products from Europe and Mexico. Sales for Legos in Asia have grown 50 percent each year, which shows a newly blossoming market for the brand. With the new factory in Jiaxing, they will create 2,000 new jobs, and they will meet the demands of between 70 to 80 percent of the market.
One of the advantages of companies serving the local markets with manufacturing nearby is that it helps us to fight back against climate change. We don't need to ship the products quite as far, lowering the carbon emissions.
Like all the factories under the Lego brand, they will build it to the same standards. For example, they will use the same manufacturing standards, employee safety, and product quality that they have in all the other factories. Lego is also known for having a distinctly fun feel at its factories with much of the color and use of things that have made Lego famous.
This marked the first Asian factory from the Lego brand. They opened a factory here much later than the other factories in 2016. They have over 20,000 solar panels installed on the roof of this factory, which generates 6 gigawatts of clean energy every year.
The fast growth of sales in China has made it one of Lego's fastest-growing markets. In 2019 alone, Lego opened over 80 new shops to serve the local markets.
Lego Goes to the Czech Republic
In Kladno, Czech Republic, Lego operates another factory where they build the side products like packaging. Keep in mind that this manufacturing plant started operating on a much smaller scale than some of its other assets.
Lego first opened this production facility in 2000, but to put the size into perspective, the facility only had 80 employees. Why did Lego choose to build such a small factory? While it didn't start with a big-scale operation in Kladno, you would be mistaken to think of it as only minor. The reason that Lego chose to set up a factory here came from the fact that it gave them a central point of distribution in Europe.
They had good infrastructure, which made it ideal. They could serve both the western European and the eastern European markets.
The size may look small, but the factory can handle house molding, packing, and production of the Legos. Amid rising demand, they decided to expand the factory in Kladno. In phase one of the expansion, Lego added an extra 3,200 square meters to its factory.
During phase two, they added an extra 11,000 square meters to the factory to house 250 vehicles underground.
The ultimate goal behind this factory is to make sure that the company can manage the production needs and fulfill orders wherever they have them. What happened in the end at the factory in Kladno was that the company hired over 2,000 employees. This shows you how a factory can start its operations out small and grow into a bigger size with time.
Today, this factory accounts for two-thirds of the toy production in the Czech Republic. The Czech Republic has even been found to be producing more toys than the second biggest exporter, Germany. They overtook them in 2012. Even if you were to subtract Lego from the equation, the Czech Republic would remain the second biggest toy exporter in the EU.
Lego Production in Hungary
Hungary is another big producer of Legos, and they have two factories, one in Sárvár and one in Nyíregyháza. Both manufacturing plants opened in 2006. It started with Sárvár at the start of the year and ended with Nyíregyháza. At the factory in Nyíregyháza, they chose to expand it again as the demand for Lego continued to rise and the factory began to feel cramped.
The company began to add 122,000 square meters of space in 2012, and it finished it in 2014. In 2015, Lego decided to expand its operations again, and the company doubled its factory size in 2020. The total size, in the end, was 290,000 square meters of space.
Over €100 million were invested in the manufacturing plant in Nyíregyháza to double its size. They employ over 2,400 workers.
Lego has occasionally fallen back on production in Hungary to meet the demands of the European market. In some cases, the demand surged, and they chose to use this factory to meet the demands.
Why did Lego choose to produce in Hungary? The low cost of labor in Hungary may have played a role. On the lower end, Hungarian factory workers earn $383 per month, and on the higher end, they might earn $1,034 per month. Considering the cost of production elsewhere, this is a good way to cut costs.
Compare it to those in the Czech Republic, they earn around $1,020 per month on average. Those in the highest percentiles will earn around $16 per hour. To sum it up, they don't get as good of a deal in the Czech Republic on manufacturing.
Who Owns Lego?
Following through with four family generations, Lego remains a private, family-owned business. It began with Ole Kirk Kristiansen, but today, the grandson, Kjeld Kirk Kristiansen, owns the family business. He ranks as the third richest Dane, and he has a net worth of $6.75 billion as of April 2021. Currently, he serves as chairman of the Lego foundation board. He owns 75 percent of Lego Group.
There was a period of time when The Lego Corporation decided to outsource part of its production, particularly the Lego Duplo bricks, to one of the world's largest manufacturing service providers at the time, Flextronics. This was announced in 2005 under CEO Jørgen Vig Knudstorp as part of his rescue plan Shared Vision in order to deal with the economic difficulties Lego was facing. Outsourcing production to one of Flextronics' factories in west Hungary would cut costs of production significantly.
The arrangements made to partner with Flextronics strain when the company isn't able to meet Lego's customer demands. The partnership is eventually ended. Bali Padda, Lego Group's COO, says, as published by the Danish newspaper Jyllands-Posten:
"The all-important thing we learned is that one should know what the core competence of a company is. The molding of bricks is a core competency, and that we should not hand over"
A partnership to outsource production didn't work as expected for Legos. Even though they have manufacturing facilities in different parts of the globe, The Lego Group currently remains in control of making the toys.
Has Lego Ever been Produced in the United States?
Before 2006, Lego had a factory in Enfield, Connecticut. They had 300 people at this facility, and they laid them off at the start of 2007. This was part of a bigger layoff where 900 employees in Denmark were laid off over the course of three years.
They moved the USA production down to the factory in Monterrey, Mexico, and they moved the manufacturing in Denmark over to the Czech Republic. The purpose behind this was to achieve greater financial flexibility in volatile markets.
Lego, despite its reputation as an awesome brand, has suffered more than a couple of hits over the years. For example, cheaper versions from its competitors like the brand Megabloks from Montreal have hurt them somewhat. Lego also struggled because it began to offer too many different types of products and chased after the latest fads. None of this helped the company. You can learn more about Lego and its layoffs here.
Previously, the brand also had a manufacturing facility in Switzerland, but they closed it down due to the higher costs. Switzerland is an expensive country. To put it into perspective, factory workers in Switzerland earn an average of $25 an hour. This makes it one of the higher-wage locations in Europe.
Lego History and its Manufacturing in Denmark
They don't offer regular tours of the factories in Denmark, but you can arrange a tour as a special guest or as a group.
Let's have a look at Lego's history of manufacturing in Denmark. The Systemvej factory was where Lego used its first plastic injection molding machine. Soon, the company had over 40 plastic-injection machines, and they were waiting for 15 more in 1958.
In 1970, the Systemvej factory was slowly phased out, and they transferred it to Højmarksvej, which wasn't far from the old factory. By 1971, 721 people worked at the factory, and by 1973, they had over 142 molding machines in operation.
In 1987, the molding shop at the Højmarksvej factory transferred to a new factory in Kornmarken. After this point, the Højmarksvej factory saw only semi-success. In 2008, they moved the packing facility back to Højmarksvej. Meanwhile, they leased the factory in Billund, the Ragsmarken factory, to a different company.
The Højmarksvej shut down its packing activities permanently within the country in 2015. During this time, the packing work was sent over to Hungary and the Czech Republic. From 2017 onward, they also did the packing work in China.
Denmark had other factories that closed as well over the years, which included the Kløvermarken factory, which they don't expect will ever reopen. The Kornmarken factory soon fell into disuse, and they built a new factory next to it called the Rugmarken factory in 1994. Unfortunately, the Rugmarken factory was slowly rented out in 2006, and Lego now only has an office in Rugmarken. After 2008, the other company was fully renting it out.
In 2008, the factory at Højmarksvej transferred 350 of its employees from Rugmarken over to its packing activities. This became the new state of manufacturing at Lego, where much of the manufacturing had moved out of Denmark. Still, they produce an estimated 20 billion bricks in Billund each year.
Interested in learning more about where Legos are made? Check out this tour video of a Lego factory and vault by Sariel's Bricks & Pets.
What Was The First Lego Set Ever Made?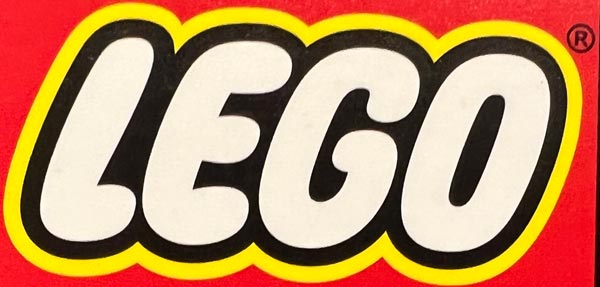 The design of the oldest lego sets was trying to replicate small-town features and would come with a basic set of easy-to-follow instructions on how to build specific buildings. Lego started to sell the sets in 1955, representing a huge expansion of their business. Curious as to what these sets look like? Check out this article that covers the details of the first 10 Lego sets.
How Are Legos Made?
What started in the small shop of a carpenter is now a multinational operation of production with the highest standards of technology to supply the high demand The Lego Group gets from its customers. Interested in how a Lego brick comes to life? Check out the video below to see the creation of a Lego.
Lego's North American Headquarters
None of this says that Lego doesn't give Americans jobs. While the manufacturing goes to Mexico, the company does keep its North American headquarters in Enfield, Connecticut, the location where they previously had a factory. Across all of its locations, they employ 1,450 workers. This means that 7 percent of their total American workforce is located here.
Enfield, Connecticut, has served as the North American headquarters of Legos since 1996. Still, they no longer do production in Enfield.
Do We Recommend Supporting Lego?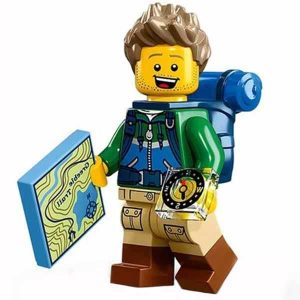 We can't recommend this brand on the value of it being an American-made product because Lego has never been produced on a big scale in the United States. For the nostalgia of childhood and the memories of playing with Legos as a kid, we wouldn't say to stay away from this brand, however.
Lego has become interwoven in pop culture because it is an iconic toy brand. Along with that, Lego has always been at its heart a Danish company. Despite what it feels like, they have never been an American company, and because of that, we don't feel like they owe us any jobs.
The point behind this, instead, is to be aware of what you're buying and the history of the company. At the same time, you should remain aware of who your cash goes to support.
Along with these things, Lego isn't alone as a toy company that largely produces its toys in less expensive countries. You have many others like Hasbro, Mattel, and Disney toys, which have done the same for manufacturing. Hasbro makes over half of its toys in China. Not long ago, Hasbro, Disney, and Mattel were embroiled in a scandal where their suppliers had created nightmare conditions that even used child labor.
Lego was named in the scandal as well, but their spokesperson refuted this claim by saying that they didn't use any of those suppliers.
Does Disney Own Lego?
You may have looked this up on Google and saw how it said that Disney owns Lego. However, we would implore you to pay attention to the day that they posted it on April Fools'. At one time, when Lego was struggling back in the 1990s, Disney may have looked at the company and considered it, but the brand may be too far outside of Disney's brand image. Disney is primarily a media company, and Lego is primarily a toy company, so it wouldn't be a great fit.
Mattel or Hasbro would be a more-than-likely buyer of Lego if it were to happen. Today, Lego has recovered and doing well enough that if it did sell, it would cost more than what even Disney could afford.
Lego has a strong family history, and they may prefer to keep the brand within the family. It has been this way for over four generations, and they likely wouldn't sell it unless the company fell on hard times.
Will Lego Toys from China Ever Get Shipped to the USA?
Lego likes to produce most of its products right next to its consumers to reduce its carbon imprint and lower labor costs this is a very environmentally friendly company. For that reason, the factory in China largely serves the Asian market. We have yet to see Lego importing its toys from China over to the USA, but that doesn't mean that it couldn't happen.
The other reason that this may not happen is that how the manufacturing in Mexico is largely responsible for the Lego toys sold to the American market. If you buy a Lego set in the United States, it most likely came from Mexico since most of the production comes from there for the USA markets.
We could see a scenario where China would make up for the extra needs of the USA, but we could as easily see the extra come from Hungary or the Czech Republic as it has in the past.
Conclusion:
Lego doesn't have any manufacturing facilities in the United States. Still, many people have fond memories of playing with Legos as children. This would be one of the reasons that you might want to buy this brand. No matter where they manufacture the Lego products, it remains a great toy for your child's imagination. You have other choices on the market, but Lego remains the premier choice that people go to.
In 2020, Lego made $6.99 billion, which shows the company is flourishing. They have a growing community known as Adult Fans of Lego (AFOL), which has 40,000 followers around the world.
Hi, my name is Kevin and I'm from Pittsburgh, Pennsylvania. Choosing products made in America is important to me because it supports local economies, creates jobs, helps the environment, and ensures ethical labor practices. I also find that American made products are usually of higher quality so although they're a little more expensive, you save money in the long run. Before starting this website I was in the USMC infantry and nowadays I work on this website as a hobby.