For over 20 years now, Muck boots have become one of the most trusted weatherproof equipment companies in America. Their popularity ranged among men, women, and children alike after being picked up by farmers across rural America. With their success as a household name, one may wonder where they are made.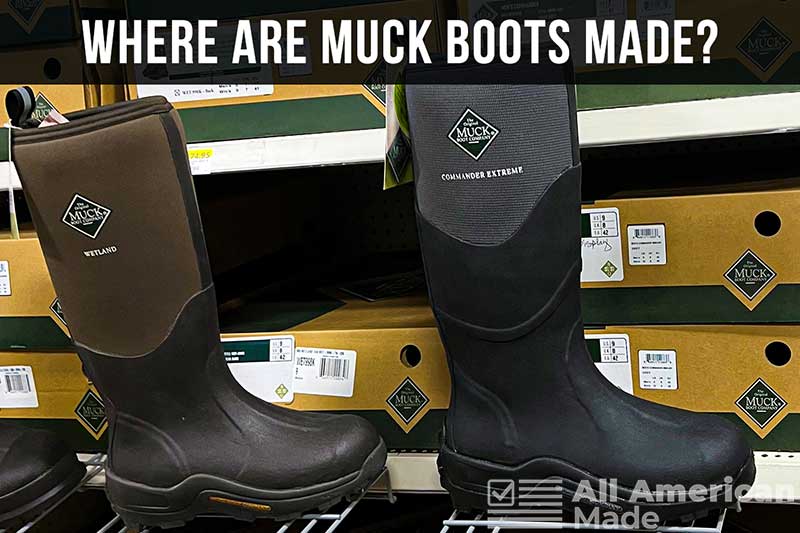 In the rest of this article, we'll explain where Muck boots are made and break down other important information that you should know about them and their parent company.
Muck boots are primarily made in China, Vietnam, and Indonesia. Their manufacturing move to Asia came after being acquired by Honeywell International Inc in 2003.
Are Muck Boots Made in the USA?
No, although Muck boots started their production in Connecticut at their earliest stages, with a growing impact on the equestrian, gardening, and outdoors market, their manufacturing operations started to expand to Canada and a few other states. Part of their success came from their great alternative to leather designs, superb quality, and weatherproof technology, which has only improved as the years went by.
However, it all changed when Honeywell International Inc made its move to acquire Muck and started to gradually move production overseas to China and Vietnam, completely rescinding production in America and neighboring countries.
In 2021 Rocky Brands Inc bought Muck boots and other sub-brands from Honeywell for a hefty $230 million bid; their manufacturing supply chain may shift regionally from the Dominican Republic and Puerto Rico.
Now, as part of a large international conglomerate, Muck's country of origin and operations aren't as transparent as we would like them to be. There isn't a central facility for their production and given their status as a sub-brand, there's no telling for sure what goes on in these facilities.
Muck Boots Made in China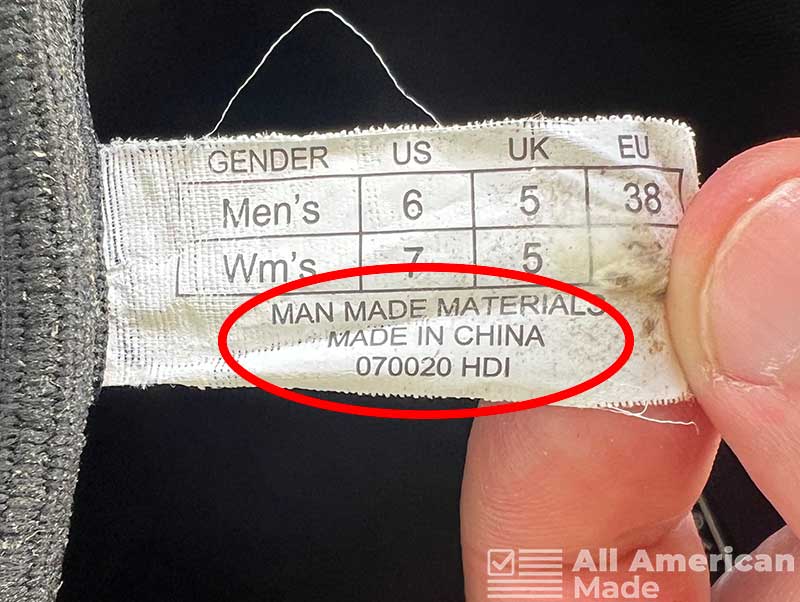 If you look inside a pair of Muck boots, it's most likely you'll find a stamp that reads "made in China." For quite a few years now, Muck's production in China accounts for roughly 90% of their products, including its top-tier styles like the Field Blazer.
Below you'll find a list of their most popular styles made in the country:
Kid's Hale
Men's Fieldblazer Classic
Men's Wetland Pro Snake
Men's Chore Classic Chelsea
Men's Edgewater
Women's Muckster II Mid
Women's Muckster
For over five years now, most Muck boots have been manufactured in China. This doesn't come as a surprise from a large corporation; cutting costs in order to improve profit margins is the general norm in footwear. Further information on their origin has been made largely unavailable, especially during the Honeywell ownership period.
Although not very transparent, Honeywell has been proved to be sweatshop-free by The Etisphere Institute, a company that's dedicated to measuring corporate ethical standards and celebrates said endeavors.
On another note, Rocky Brands is certain to continue if not capitalize on Muck's already established production in China, as it is, in fact, one of its largest production partners. If they will prioritize production in other countries such as Puerto Rico or the Dominican Republic is still to be seen.
Muck Boots Made in Vietnam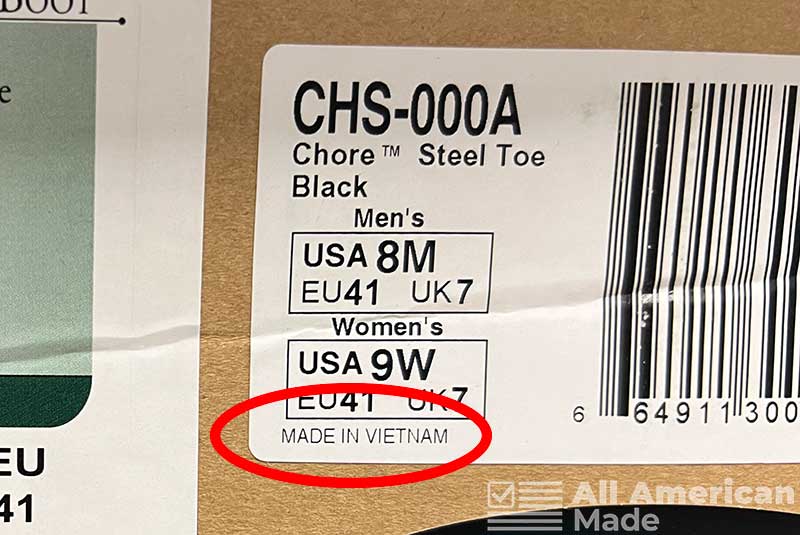 Under the umbrella of Honeywell Muck Boots started manufacturing some of its footwear in Vietnam. While establishing a rough estimate of the amount made in this rising Asian favorite may be a tad difficult given this production move is fairly recent, and it is unclear if said operations will continue after the Rocky Brands takeover.
Below, we've listed a few of the Muck models known to have been manufactured in Vietnam:
Men's Apex Mid
Men's Wetland
Arctic Sport II
Considering that Vietnam-based chain suppliers have served as a complementary manufacturing force for many American brands, it's worth noting that their involvement with Muck and Honeywell, even for a short time, comes as no surprise. Furthermore, Muck has but a handful of models made in Vietnam, as listed above; this move has a lot to do with Honeywell's man-made material sourcing hailing from this country, thus promoting local production in order to cut costs and further employing its third-party associates.
Other Manufacturing Locations
As mentioned, the most common country of origin is China, but you'll also see many of their boots made in Vietnam and Indonesia.
I actually decided to go to a local store by my house that offers Muck boots, and I took some pictures of the tags to show you. Out of about the 50 pairs that I checked, about 40 were made in China, and the other ten were either made in Indonesia or Vietnam.
Here are some pictures I took:
Here is a photo of the inside of a boot showing that it was made in Indonesia.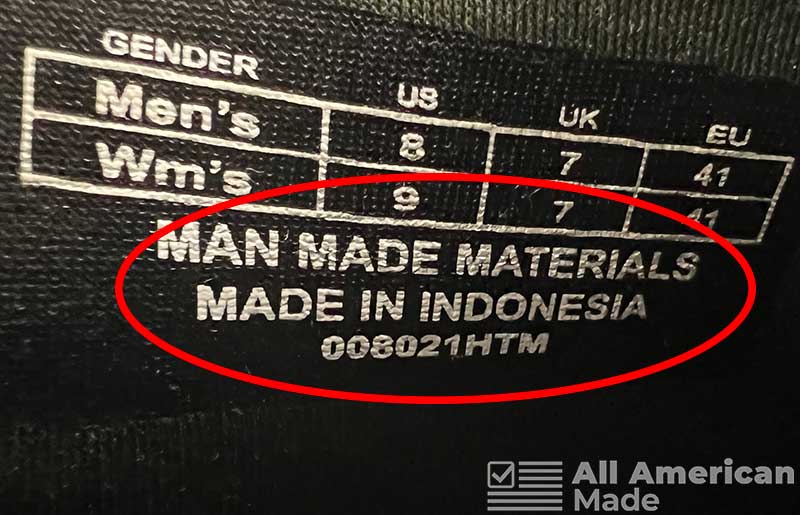 The tag below shows another pair of Muck boots that are also made in Indonesia.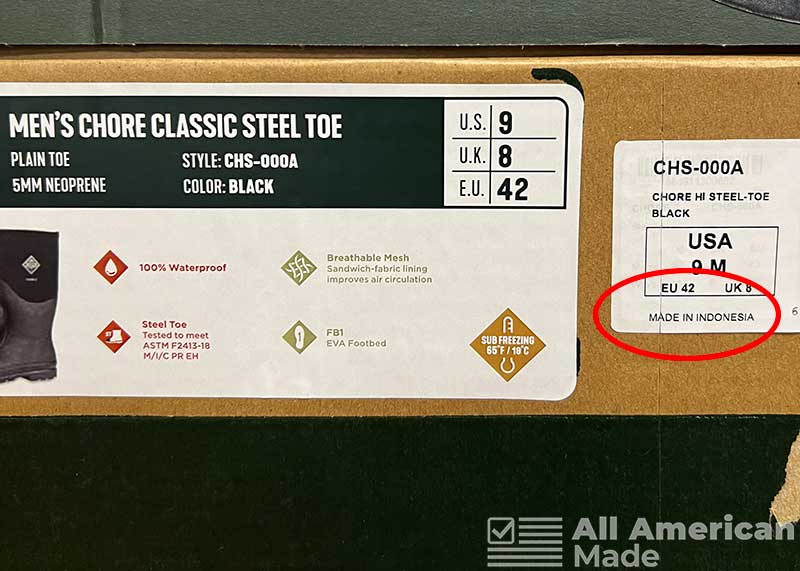 The most common country of origin by far was China, though.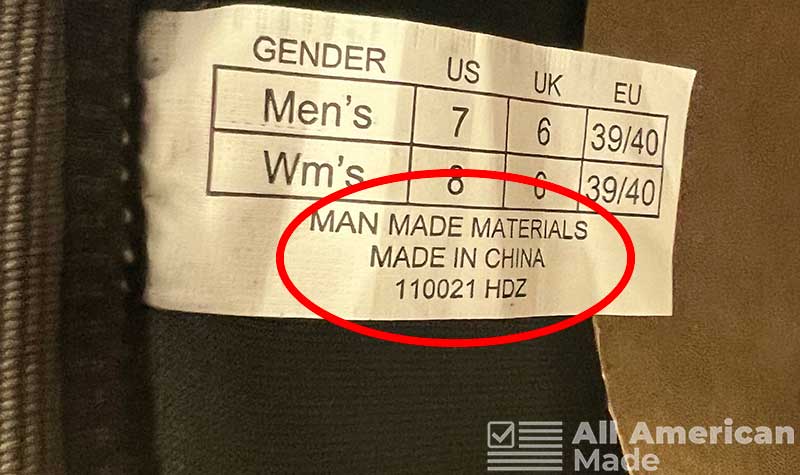 Rocky Brands Takeover Muck Boots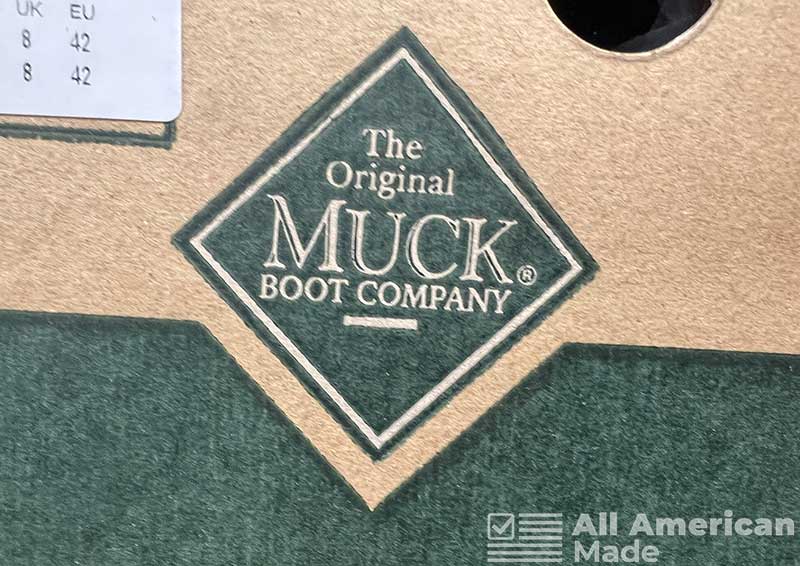 In 2021, Rocky Brands Inc entered a five-year agreement with Honeywell for approximately $24.5 million, acquiring the previous owner's lifestyle portfolio, including The Original Muck Boots Company, Xtratuf Servus, NEOS, and Ranger footwear brands. This purchase doubled Rocky Brand's portfolio, and their hopes are well projected in driving strong growth, bolstering their stakeholder value both near and long term.
As for the acquired companies, this deal came with the incentive to broaden and accelerate these companies' consumer audience; a prime example of it is their wide and vast availability online, which translates into worldwide availability applied to Muck boots.
In terms of manufacturing, Rocky Brands is known for its production in American countries such as Puerto Rico and the Dominican Republic, and some evidence suggests that Muck boots production will soon be moved there. However, to which rate will production increase in neighboring countries or even if it will decrease in China is hard to tell.
Rocky Brands, like every other corporation, has strong ties with China in terms of production, with countless associated third-party suppliers. What's more, is that Rocky Brands is also hiring some of Honeywell's associated parties as part of the agreement to acquire said brands; the deal even concluded by incorporating seven management employees of Honeywell's lifestyle footwear business to assess future moves.
Muck Boots Origin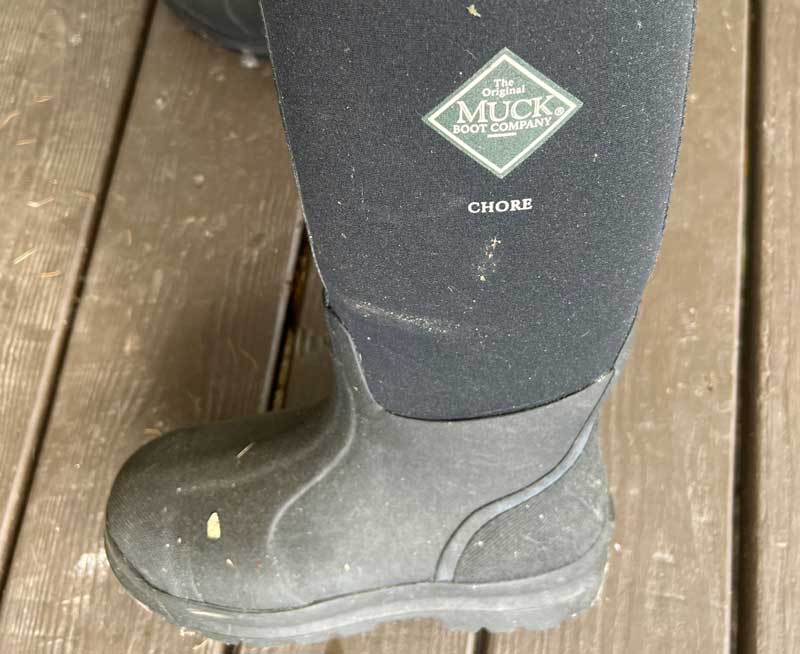 In 1998 founder and original owner of the Muck Boot Company, Jim Donohue, saw how his nice leather riding boots were sunk in mud and manure as he was cleaning his horses' stalls. He soon came up with the idea to build his own neoprene rubber construction boot in his home basement in Danbury, Connecticut.
Donohue's designed boots proved effective, and soon he found himself selling his crafted invention to his known network of rural distributors instead of traditional footwear retailers. Soon he founded the company and gave it a name that would represent their endeavor best, MUCK.
It wasn't long for Muck Boots to become a popular choice in the ranching, and farming sectors, which paved the way for gardening, hunting, and specialty work endeavors. Production and distribution were rapidly growing, and eventually, Muck started operations in Canada and the UK until Honeywell bought the independent company in 2003.
With the money from his deal with Honeywell, Jim Donohue was able to start his own independent footwear company called DRYSHOD Footwear, it is now one of Muck's most noticeable competitors. The reasons why he made this move are unknown.
Also Read: What Work Boots Are Made in the USA?
Conclusion:
Muck boots are an easy fit for all types of weather and seasons, they provide flexibility and comfort with soft padding and great temperature regulation. They're available in a vast range of designs and functions alike, hence their massive success worldwide.
Sadly, it's been a long time since they stopped manufacturing in America, and their new management doesn't seem to promise much on that matter.
That does it for this article; if you have any questions or think we missed anything about where Muck boots are made, let us know in the comments below.
Hi, my name is Kevin and I'm from Pittsburgh, Pennsylvania. Choosing products made in America is important to me because it supports local economies, creates jobs, helps the environment, and ensures ethical labor practices. I also find that American made products are usually of higher quality so although they're a little more expensive, you save money in the long run. Before starting this website I was in the USMC infantry and nowadays I work on this website as a hobby.