Chevrolet began in Detroit, Michigan, on November 3, 1911. Like many of the other big automakers, Chevy's history goes back to the early 1900s, and since 1911, the automaker has produced over 200 million cars and trucks.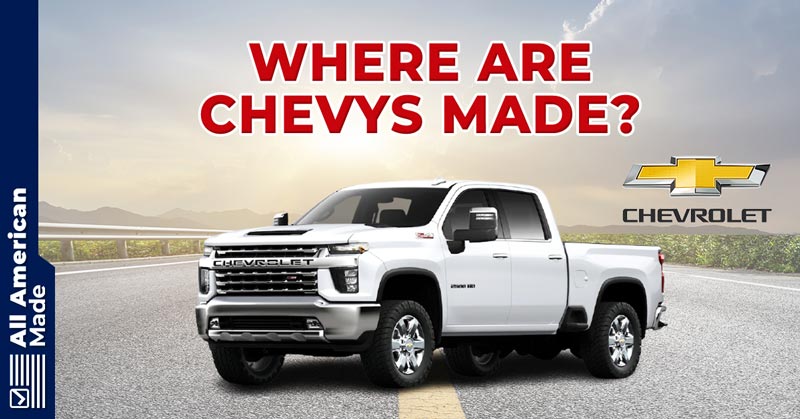 Its founder Louis Chevrolet, a racecar driver, lived by the motto, "Never give up." With that in mind, this is a distinctly American automaker, and you may wonder if the company continues to make American-made vehicles.
Most Chevy vehicles are made in the United States. GM, the company that owns Chevrolet, employs over 32,000 workers at its 11 manufacturing plants in the United States.
If you'd like to learn more in-depth about Chevys and where they're made, keep reading. We will have a look at all the places where they make them and what to know about them. Along with that, we will look at the models most commonly made in the United States.
Chevy's American Roots Are Complicated
GM owns several brands, including Chevrolet, and while it produces many of the cars and trucks in the USA, the company operates facilities in over 35 countries. The sources for the auto parts complicate its claim of being American-made since they come from a variety of countries, including Spain, Vietnam, Russia, Poland, Germany, Sweden, and the United Kingdom.
While none of those businesses relate directly to Chevy cars or trucks, it operates as more of a partnership or venture. To count as American-made and carry the "Made in USA" label, over 50 percent of the vehicle must have been produced in the United States and Canada.
That number varies depending on the model of the vehicle. For example, 71 percent of the Chevy Colorados were sourced from America, but for the Chevy Silverados, only 62 percent were produced in the USA. Especially when it comes to vehicles with Chevy, much of the foreign-made parts come from the interior decor and the materials used for the electronics.
Where are the Key Facilities for Chevy Vehicles in the United States?
Some of the main locations where they make Chevy vehicles in the US include:
Flint, Michigan
Arlington, Texas
Roanoke, Indiana
Wentzville, Missouri
Lansing, Michigan
Bowling Green, Kentucky
Detroit, Michigan
Spring Hill, Tennessee
Kansas City, Kansas
Lake Orion, Michigan
Plenty of locations in the United States make Chevrolet cars and trucks, and in fact, we would argue that most of the cars and trucks in the United States were assembled in the USA at least.
How to Get an American-Made Chevy
Let's say that you want to support American jobs as much as possible with your next Chevy purchase. You can check this before buying. Every Chevrolet at the dealership will include a buyer's guide that contains information on where they built the vehicle. The guide will tell you where they assembled the vehicle and where the parts were made.
Maybe you have a Chevy vehicle already, but you no longer have the parts guide. Another method that people use to determine where it was made is to check the vehicle identification number (VIN). The cars and trucks made in the USA will have a number that starts with one, four, or five.
On the other hand, if they made your vehicle in Mexico, the VIN will begin with a three. Many people take the VIN and enter the code on Faxvin.com. This site will hand you all sorts of useful information like the country of manufacture, the year, make and model, and possible damages are done to the vehicle.
Which Chevy Models Are Made in the USA?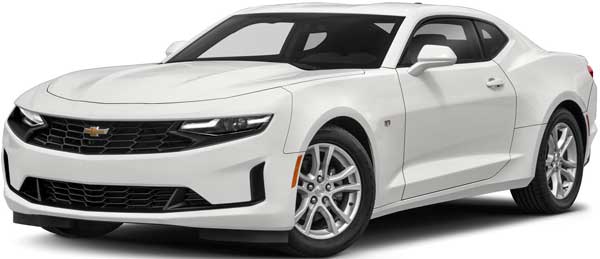 Some of the Chevy models produced within the United States include:
Chevy Camaro—Lansing, Michigan
Chevy Colorado—Wentzville, Missouri
Chevy Corvette—Bowling Green, Kentucky
Chevy Volt—Detroit, Michigan
Malibu—Kansas City, Kansas
Traverse—Lansing, Michigan
Express—Wentzville, Missouri
Silverado 1500—Roanoke, Indiana
Chevy Tahoe—Arlington, Texas
We would exercise caution with the Silverado 1500, however, and check the buyer's guide on where they made it. The assembly on the Silverado includes American locations, but it includes others like Oshawa, Ontario; Silao, Mexico; and Guanajuato, Mexico. They only briefly produced the pickups in Oshawa.
Most of the Sierra 1500s and Silverados 1500s were made in Silao, Mexico. Silao is one of the three locations where GM produces its pickups. The other two are in Fort Wayne, Indiana, and Flint, Michigan. To put this all into perspective, Silao produced roughly 50 percent of all GM pickups, which puts it at around 400,000 of the 800,000 total.
Issues with the Plant in Silao
The Mexican manufacturing in Silao was one of the factors that caused the UAW strikes after GM closed several of its plants in the USA and Canada. During the global financial crisis, the UAW allowed GM to keep its manufacturing plants in Mexico to keep from bankruptcy. Even in 2021, however, during healthy profits for the auto industry, they continued to close down GM USA manufacturing plants like the one in Lordstown, Ohio.
Even with the UAW arguing for it, GM refused to concede on this point.
Conspicuously Missing: Why No Chinese-Made Vehicles?
Why doesn't Chevy make its cars in China like how many industries have taken to manufacturing in China? To sum it up, the 27.5 percent import tax on Chinese-made vehicles has made it unprofitable to take this approach. The manufacturing in China has a reputation as being low quality, and when it comes to safety and dependability with your vehicle, you can't afford to risk an accident. For that reason, the United States government imposes a 27.5 percent import tax on Chinese-made vehicles.
Many Americans remain fiercely loyal to American-made car brands like GM, Chevrolet, and Ford, but if they saw them making these cars in China, they may switch to other brands.
Chevy Produces Some Vehicles in Mexico: It May Cause Future Problems
Despite its reputation as a United States company, GM produces some of its Chevy pickups in Mexico. This action would have exposed GM to chicken-law taxes or imposed import tariffs on these vehicles under the Trump Administration. While the negotiations on this deal collapsed, that doesn't mean that a future president wouldn't impose tariffs in the future. You can learn more about this issue and how it unfolded here.
Along with that problem, the Mexican plant depends on US-made parts, which doesn't pose a threat by itself. However, being union-made parts at a non-union plant, if the parts stop coming in due to a worker strike in the United States, it will lead to huge lay-offs at the plant in Silao. That would make for a less-than-pleasant vacation.
At the same time, the strikes in the United States could cause financial woes for GM. To put this into perspective from a past strike at GM, a six-week strike wound up costing the automaker $4.9 billion. In fact, strikes have the intention of causing financial losses for the employer.
The other danger comes from the fact that many Americans remain loyal to these companies because they continue to keep the jobs in the USA The more that they outsource to other countries, the fewer the people who view them with as much loyalty because they cease to be American-made.
Is GM a Foreign-Owned Company?
When Chrysler went through the Great Recession in 2008, it eventually lost ownership as an American company since the Italian automaker Fiat bought them out. Due to GM going through the same thing at the time, it may leave you wondering if they were bought out by a foreign company.
GM fared better than Chrysler, and they remain an American-owned company to this day. Originally, the United States government took up shares to keep it from going under, but they have now released ownership back to the public. The three biggest shareholders of GM in 2021 include Capital Research & Management Co, The Vanguard Group Inc, and Capital Research & Management Co.
All of these are American-owned in some way. Keep in mind that you may have pockets of individuals from other countries who may own this stock because they see it as a stable brand, but it remains in American hands.
What About Chevy Motors: Where are They Made?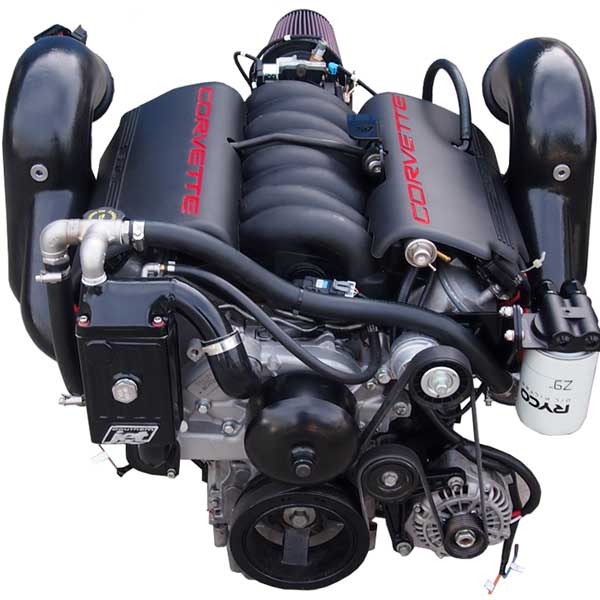 Made in Tonawanda, New York, at General Motors Tonawanda Powertrain, the plant consists of three separate facilities and sits on 190 acres. GM invested more than $170 million to ramp up the production here. This plant is also a two-hour drive from the Canadian factory where they make the Chevy Equinox.
We say that some of the motors get made in the USA, but not all motors come from the United States. For example, they will sometimes make the  Chevy Equinox motors in China.
Several of the transmissions from the Silverado get made in Mexico. An interesting and surprising one is how the Chevy Cruze has some of its engines made in Szentgotthard, Hungary.
What Other Countries Do They Produce Chevys?
You will find that Chevy models get produced in 35 countries. To paint a picture of the countries on that list, it includes:
South Korea
Japan
Brazil
Egypt
Colombia
Ecuador
Argentina
What Other Subsidiaries are Under GM?
Along with Chevy being a subsidiary under GM, some of the others include Cadillac, Buick, and GMC. These are the four core brands under the GM umbrella. GM ranks as one of the largest automobile manufacturers in the United States, and from 1931 until 2007, they were the biggest in the world.
Today, Volkswagen ranks as the largest, and GM ranks as the sixth-largest, with Ford being the fourth-largest. That was because, during their bankruptcy, the largest industrial bankruptcy ever recorded, they never fully recovered, but they have made an incredible comeback, nevertheless.
Is GM Moving to Mexico?
We have seen how GM increasingly prefers to manufacture its cars and trucks in Mexico as opposed to the USA due to the lower wages and a lack of a union. As we highlighted above, however, that does come with its fair share of risks. However, let's look at the facts to see where things are headed and if Chevy might one day be mostly made in Mexico.
GM has said that they plan to invest over $1 billion into Mexico for its electric vehicle production, and its facilities will begin producing at least one EV model at the start of 2023. The UAW has called this a slap in the face to the American taxpayers who saved the company during the Great Recession. GM has expressed no remorse.
UAW Vice President Terry Dittes said that the tax-paying dollars of hard-working Americans shouldn't go toward American companies who choose to utilize labor from outside of the United States since it takes away jobs while they benefit from the government subsidies.
The Ramos Arizpe plant in Mexico will mark the fifth electric vehicle manufacturing plant that GM has within North America. GM has two plants in Michigan and others in Tennessee and Ontario.
We wouldn't say that GM is moving its jobs out of the U.S. for the time being. However, we see how no new jobs have come to the U.S., and instead, GM has launched new models in Mexico to shift production. This lowers its cost because the workers in Mexico earn a fraction of what they make in the US. What we see at the moment with GM is that their production favors Mexico over the U.S., and they have been slowly reducing U.S. production and jobs, possibly to keep from backlash.
GM can get away with more in Mexico than it can in the United States because of issues with the laws. You can even learn more about how the U.S. asked Mexico to investigate GM over labor violations at its facility. This has been a long-term problem in Mexico, where widespread sham collective bargaining contracts exist that lack true worker input.
Where is the Chevrolet Trailblazer Made?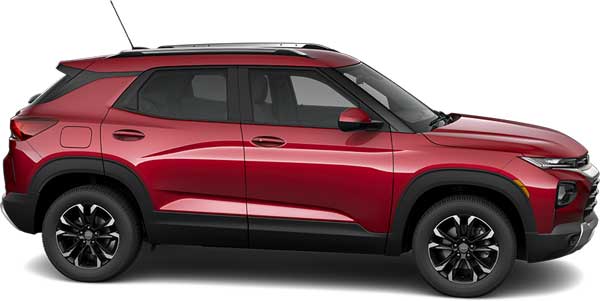 GM Korea developed the Chevrolet Trailblazer, and it mostly gets manufactured in Incheon, South Korea. Shanghai, China, helps with the assembly of the Chevrolet Trailblazer, but most of those vehicles go to the Chinese market. Again, one of the reasons for this is the high import tax on Chinese-made vehicles in the United States market.
It wouldn't be highly profitable for Chevy to make the vehicles in China and import them to the United States, which is why it doesn't happen on a mass scale.
Where is the Chevy Malibu Made?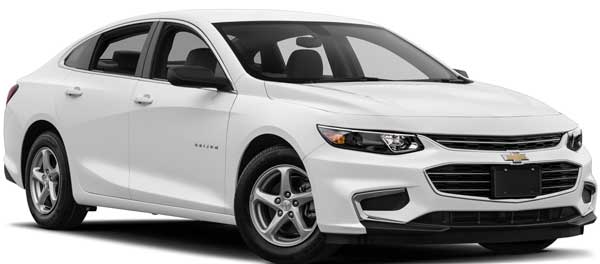 You will find the Chevy Malibu made in Kansas City, Kansas, but you will also find it made at the GM plant in Pudong, China. Smaller production also happens at the Bupyeong plant in Incheon, South Korea. However, all the Malibu models sold in the United States come from the Kansas City, Kansas, manufacturing plant.
Having been in production since 1964, this makes it one of the oldest American-made vehicles on the market today. It halted production of it in 1983, but it resumed its production in 1997.
Check the VIN of your Malibu if you want to know where they made it. Malibu's that were made on another continent will start with a letter rather than a number. You can also tell what plant it was made from through the 11th sequence in the code. For example, a Malibu that has "F" as its 11th character means that they produced it at the GM Fairfax manufacturing plant in Kansas City, Kansas.
The Chevy Malibu was designed in Warren, Michigan. Most of the designs for Chevrolet, as well as other GM cars, come from there. An interesting fact to know about the Malibu and other Chevrolet vehicles is that their design may sometimes differ from that of those in overseas markets. To give you an example, the Chinese Malibu differs in its design from the American Malibu.
This happens because of a separate design made for each model.
Where is the Chevy Impala Made?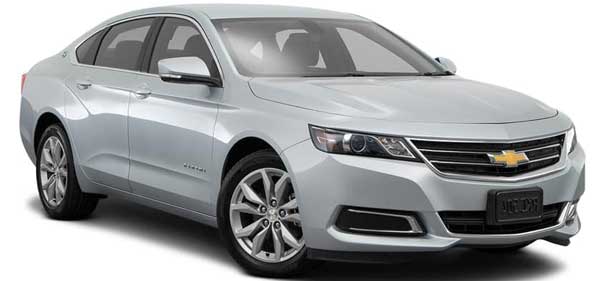 GM produces the Chevy Impala at two locations: Detroit, Michigan, and Oshawa, Ontario. For the time being, the Chevy Impala has taken a rest after GM shut down five manufacturing plants and said that it would no longer produce small cars like the Chevy Impala, Cruze, Buick LaCrosse, and the Cadillac CT6.
The reason for its discontinuation comes from how Americans buy fewer sedans today as they have shifted more toward crossovers and SUVs. The sedan market dropped 22 percent in 2017. You can learn more about how cities can push back against the rise of SUVs here.
Would We Advise Buying a Chevy Vehicle if You Want American Made?
This is a tricky question because rewarding companies that send American jobs elsewhere for higher profits will lead to more of this behavior. However, Chevy employs over 32,000 employees in the United States. Even if they seem to be investing in manufacturing facilities elsewhere, we would still find it hard to say not to support the brand because of its close ties and automotive legacy in the USA.
Still, we would advise that people watch closely what happens with GM and see that they continue to hold jobs within the United States. If you see a vehicle from GM that you want, check the buyer's guide to ensure that they made it in the United States to avoid supporting their sending the jobs elsewhere.
Do Imports Kill Jobs?
Not everyone views imports as a bad thing, and many on Wall Street have mixed opinions about it. For example, instead of manufacturing at Chevy, they might do the assembly. Instead of tightening the screws, they would draft designs for the vehicles on the computer. While the manufacturing jobs might seem to go elsewhere, some believe that it doesn't kill the jobs. Instead, when a plant closes, the workers get retrained to work elsewhere for higher pay.
That's the viewpoint perhaps sold by these corporations, but an overwhelming amount of evidence shows that it doesn't work that way. Instead, many of these towns lose their manufacturing plant where which was the main job town. Oftentimes the workers have to take a job settling for less pay than before. It leads to poverty rather than solving it.
Buy American-Made Cars Only

Think of your money as a vote for how the business will operate in the next few decades. You don't want Chevy and GM sending their jobs to Mexico and other countries to rake in higher profits? Refuse to support buying those vehicles and teach others to do the same. Your money acts as either a vote for America or a vote against it.
If you take your money to support companies making their products in the US, it will lead to future support. You want to keep American companies that do this profitable. Otherwise, they may have no choice but to send the work elsewhere to survive.
Take a tour of American General Motors production factories in the video below.
Conclusion:
On the whole, Chevy produces most of its cars and trucks in the USA., but we have seen how GM has begun to favor Mexican manufacturing plants over American plants in a possible shift away from the United States. Would we say not to buy a Chevy? At this point, we continue to see good in supporting them with how many jobs they give to Americans, but we would say to watch the cars that you buy to make sure they were produced in the USA.
Hi, my name is Kevin and I'm from Pittsburgh, Pennsylvania. Choosing products made in America is important to me because it supports local economies, creates jobs, helps the environment, and ensures ethical labor practices. I also find that American made products are usually of higher quality so although they're a little more expensive, you save money in the long run. Before starting this website I was in the USMC infantry and nowadays I work on this website as a hobby.