Keen built their outstanding reputation on its waterproof sandals before it broke into casual footwear and hiking boots. The outdoor industry as a whole has a high level of recognition and respect for Keen as a good budget-friendly choice for casual outdoor use, camping, and hiking.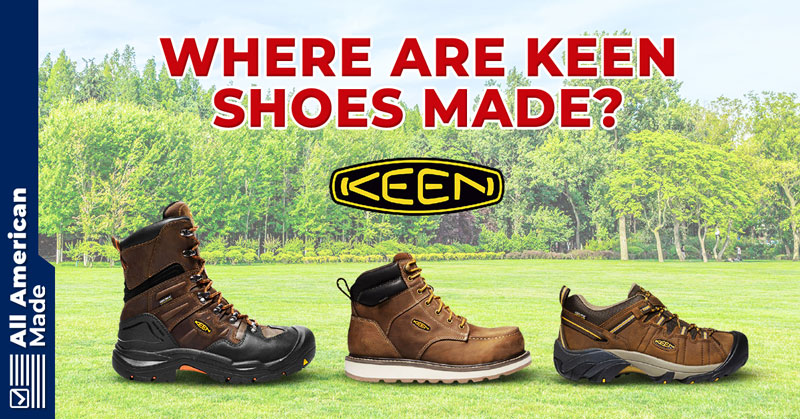 In this guide, you'll learn about Keen and its manufacturing practices. We will cover this information in-depth, from where their footwear is made to what drives a footwear company to manufacture in a certain country. We dive deep into the inner workings of Keen and cover it all!
Keen shoes are made in many countries, including the United States, China, Vietnam, Cambodia, India, Japan, Thailand, Romania, and Mexico. Keep in mind that even when Keen shoes are made in the USA, the materials are sourced elsewhere.
Keen Shoes Manufacturing Facilities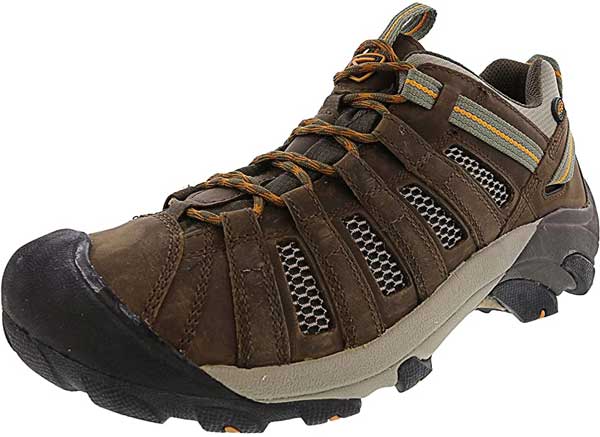 Before we cover where Keen manufactures internationally, we would like to have a look at its manufacturing practices within the USA. Look at the tag of a Keen shoe, and you will see how it says, "Assembled with pride in Portland, Oregon, using the finest materials from around the world." This means that the brand only assembles the shoes in the USA. They obtain the materials for their footwear from countries in Asia.
With that said, the company does act responsibly, and they source their leather exclusively from tanneries that have the Leather Working Group certification. This serves as the gold standard of the industry for responsible and sustainable practices. Everything above the sole of the shoe comes from several countries in Asia.
Keen has its factory in Portland, Oregon, a several-minute commute from its headquarters in downtown Portland. Everything under the American Built collection comes from this manufacturing plant. The company may have also begun to see the profit of manufacturing in America since they said that they would increase production in Portland by 26 percent after seeing strong demand from the American Built collection.
They produce an estimated 750,000 shoes every year at the factory in Portland, Oregon. Take a look behind the scenes of the Keen Portland factory in the video below.
On the East Coast, Keen partnered with Nester Hosiery, a manufacturing company that will make socks for the brand. Keen has had a partnership with Nester Hosiery in Mount Airy, North Carolina, for over 14 years, but they only recently began to make their socks with them. This also shows us how Keen is willing to make a bigger commitment to American manufacturing.
We respect them on some level because most shoe production has gone overseas, with an estimated 99 percent of it coming from abroad. At least this company has chosen to keep some of the manufacturing in the USA, even if only on a small level.
Keen first opened its manufacturing plant in Portland in 2010. They employ an estimated 300 employees, and at the Nester Hosiery factory, they employ 190 total workers, though not exclusively under their brand.
Which Keen Shoes Are Made in the USA?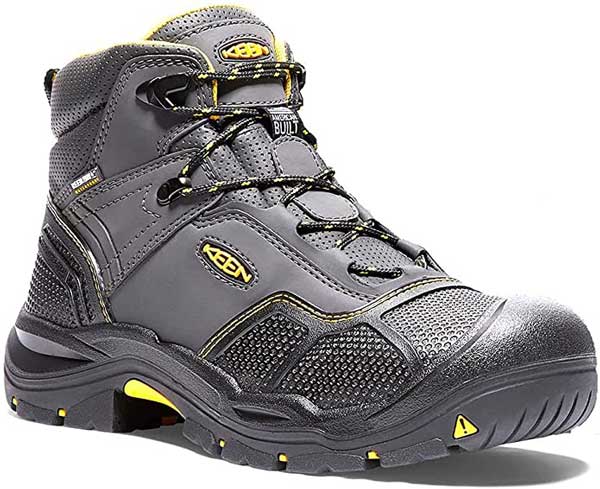 You have a few great choices and styles to choose from that include:
Rialto
Evofit
Men's Logandale Waterproof Boot
Men's Concord Waterproof Boot
Women's Evofit One
Men's Coburg Waterproof Boot
Women's Durand II Waterproof Boot
Men's Waterproof Braddock Boot
Men's Dover Waterproof Boot
Keep in mind, when it comes to this company and says made in the USA, this means that they assembled them in the USA.
Are Keen Shoes Made in China?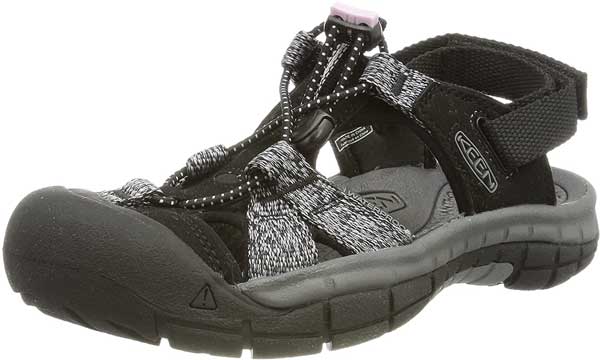 A large portion of the shoes made from Keen come from China and other Asian countries. The labor and overhead on shoe production in the United States cost 39 percent more than in China, but they can charge 20 percent more for shoes made in the USA to offset the costs.
Many of the materials that Keen uses come from China and other Asian countries. They have around 59 shoe suppliers, and most of them come from Asia. This explains why we had such a difficult time identifying the sources for exactly where they make their shoes in China. They come from many sources there.
Does Keen Manufacture Footwear in Europe?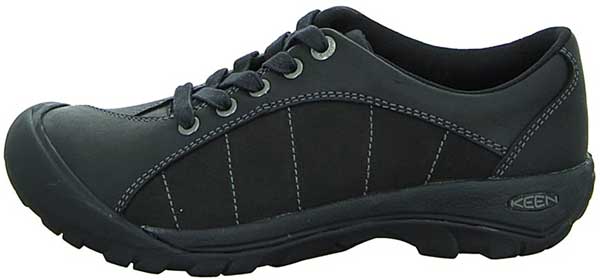 One of the interesting places where they source some of the materials is Germany. They also opened a new manufacturing facility in 2015 in Romania, where three of their walking shoe models come from. The three shoes made in Europe include:
Durand Polar
Liberty Ridge
Durand
While they source from Germany and have a manufacturing facility in Romania, Keen will keep its European headquarters in Rotterdam, Netherlands.
Keen Shoes Made in Japan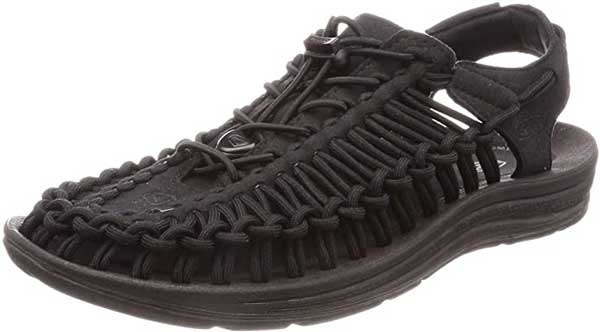 One of the things to distinguish the Keen shoes being made in Japan comes from how they use a robot to make them. Uneek Keen sandals produced in Japan were made using robots. You can see evidence of robots making the Uneek Keen sandals in the video below.
Keen calls it the Uneekbot, and they first unveiled it in Tokyo, Japan. Customers can even choose the colors that they want it to be made with.
The actual manufacturing of Keen shoes carries only a small manufacturing footprint in Japan. In fact, it marks out one of Keen's smallest manufacturing facilities. To be more specific, manufacturing in Japan happens in Harajuku, Japan.
Manufacturing of Keen Shoes in Mexico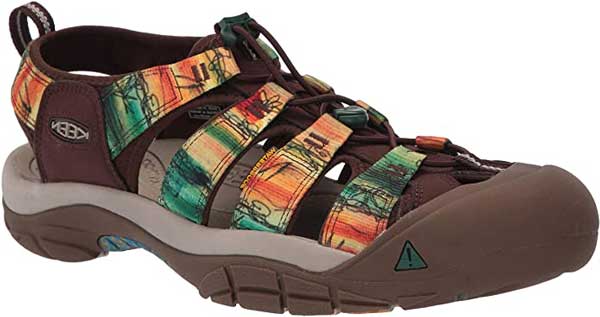 Mexico has especially become a popular manufacturing hub because of the low cost of labor and its much closer proximity to the United States over China. Keen makes the Newport sandal in Leon, Guanajuato, Mexico. This facility uses natural rubber and recycled plastic webbing to make the shoes.
What we find interesting about Keen choosing Leon as its manufacturing point comes from the fact that the facility sits roughly 11 hours away from the Mexico-Texas border. Many American companies that choose to manufacture in Mexico choose facilities that are two to six hours from the border, like Monterrey or Torreon or Tijuana, or Juarez. It's one of the reasons that the north of Mexico has become known as Mexico's manufacturing hub. It's so close to the USA that it reduces the cost in comparison to Asia.
Part of the reason that Keen may have chosen Leon as a manufacturing point comes from how the city is considered the unofficial shoe capital of North America. The best suppliers, craftsmen, and brands congregate here for footwear. Before this point, the city had a long-held reputation for the quality of its rugged cowboy boots.
Today, Leon has become the capital of shoes, and they produce more shoes here than anywhere else in North America. This explains why Keen preferred this location over one closer to the USA. It does cost more to produce here than in China or even closer locales, but the quality beats that of China and elsewhere.
Did you know that one in three Keen shoes were built in Mexico, Thailand, or the United States? It shows the level of manufacturing taking place in these three locations.
Keen Shoes Made in Thailand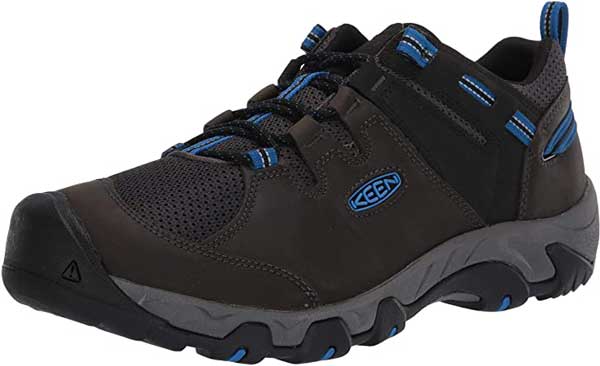 An increasing number of Keen shoes come from Thailand. In fact, the largest factory from Keen sits in Thailand. One of the interesting things about them comes from how the factory uses coffee ground waste to reduce their use of petrochemicals. The coffee grounds get upcycled into use for their shoes. Thailand has many coffee shops, which makes this highly convenient.
Their manufacturing plant sits in Si Racha, an east coast seaside city, and is 74 miles from Bangkok. This town boasts of being the earliest recorded location of Sriracha Sauce.
Interesting Statistics on Shoe Manufacturing Costs
We'd like to show you why it has become so difficult to manufacture shoes in the USA, but before we give the figures, we would like to emphasize that other factors will play a role as well. This is information according to Hari Perumal, the Vice President at Keen:
| | |
| --- | --- |
| Country | Hourly Wages |
| United States | $19.16 |
| China | $2.90 |
| Mexico | $2.09 |
| Cambodia | $1.39 |
| Vietnam | $1.69 |
| India | $1.32 |
| Thailand | $1.70 |
This shows you a vast difference in pay for the same product, which explains why many shoe companies, including Keen, have chosen to manufacture abroad to save on costs. The biggest drawback is that hurts manufacturing in the United States. comes from price. Keen says that they would still love to bring this knowledge of shoemaking back to the USA with time.
Some things in the USA may prove cheaper, however, which will bring manufacturing jobs back. For example, robots making shoes will lower costs, Perumal said. In China, it takes around 96.76 minutes to make a shoe. With robots in the USA, they can make the same shoe in 27 minutes. That brings the total labor cost to $8.34 without having to pay duty. None of this has happened in a big way.
You have one issue with this: The human factor. Once robots take over manufacturing, neither Chinese nor American workers will receive money for it at the manufacturing plants. That's the big point that Hari Perumal seemed to miss, which is the point behind American manufacturing.
The whole point of manufacturing in the USA is to support American workers. Eventually, people may no longer worry as much about Chinese-made products, and they'll worry more about the products being human-made, a trend we're starting to see spark up as autonomous robotics strongly enters the textiles and footwear manufacturing world.
While this technology currently requires humans, it could one day take over human manufacturing.
Keen Shoe Quality Depends on Where It was Made
One person pointed out how the quality of the shoes depends on where they were made. For example, Keen shoes made in the USA, China, or Mexico tend to have a higher quality than those that were made in Cambodia or India. Keen shoes made in Vietnam have better quality but are not as good as China, Mexico, or the USA.
Interestingly, you can tell where some types of shoes were made based on their color. For example, the Keen Unisex Kid Newport H2 Sandal does this. If it is a purple shoe, they made it in Vietnam.
Should You Support Keen?
Keen has tried to bring back some of the shoe manufacturing to the USA, which is fairly uncommon for shoe brands. On top of that, we found them fairly transparent about where they make their shoes, and they act responsibly with the environment. For that reason, we would give this brand the green light.
If you want to support Keen shoes made in the USA, we would advise checking out the ones listed above. You can't go wrong with anything from the American Built collection. In fact, it may encourage the brand to produce more of its shoes in the United States.
Even if you were to buy one of their shoes made elsewhere, we like this company because they act transparently about where they make their shoes. You have other companies who make their products elsewhere but try to fool the customer. From what we can tell, Keen isn't one of them.
Still, we won't kid ourselves on where most of the manufacturing comes from—overseas. Only six percent of Keen shoes come from the USA.
What Are Some Alternative American-Made Shoe Brands?
You still have several other great American-made shoe brands that we believe deserve a mention because of their commitment to keeping the manufacturing in the USA.
Some of the great American-made shoe companies include:
| | | |
| --- | --- | --- |
| Brand | Location | Number of Employees |
| Hathorn Explorer | Spokane, Washington | 30 |
| Truman Boot Co. | Eugene, Oregon | 11 to 50 |
| CYDWOQ | Burbank, California | 28 |
| Red Wing | Red Wing, Minnesota | 2,000 |
| Schnee's | Bozeman, Montana | 75 |
| Chippewa | Carthage, Missouri | 300 |
With each of these companies, we would still advise research to make sure that you buy shoes truly made in the United States. These companies continue to produce in the USA, but Red Wing and Chippewa have begun to make certain lines of their shoes in China and Vietnam.
One upset customer complained about Chippewa boots because they bought one with an American-made price tag and found out later that they made it in Vietnam. Check ahead of time to make sure that the line of footwear you bought was made in the USA.
Keen got its start in rugged outdoor sandals, and it's unfortunate to note that most of its models are not made in the USA. If you're in search of American-made sandals, you can check out the guide we made here, with plenty of selections to choose from!
Conclusion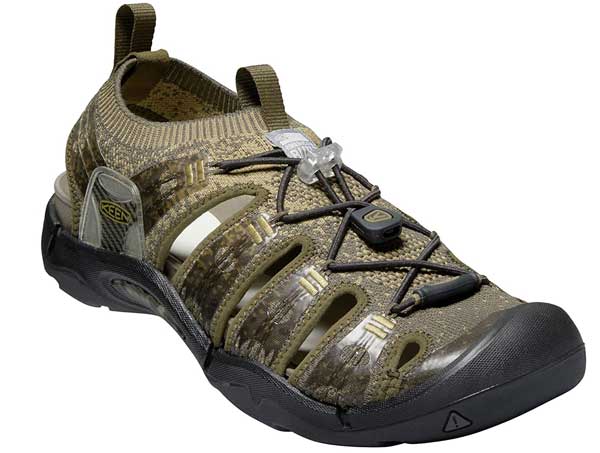 Keen shoes, while maybe not the most American-made brand, does some production in the United States. We also like that they use environmentally friendly and sustainable practices at their factories no matter where they were made. Established in 2003 in Alameda, California, Keen is one of the newer footwear brands around.
Keep in mind that they only make six percent of their shoes in the U.S. If you wanted a more American-made brand, you might choose one of the choices listed above.
Keen does an excellent job of crafting comfortable and rugged boots for outdoor activities but if you're in need of something more professional and work-related, you can find a plethora of work boot options in our guide here.
Hi, my name is Kevin and I'm from Pittsburgh, Pennsylvania. Choosing products made in America is important to me because it supports local economies, creates jobs, helps the environment, and ensures ethical labor practices. I also find that American made products are usually of higher quality so although they're a little more expensive, you save money in the long run. Before starting this website I was in the USMC infantry and nowadays I work on this website as a hobby.