Cooper Tire ranks as the fifth largest tire manufacturer in the United States. They have a good reputation, but many consumers want to know more about the company and its manufacturing practices.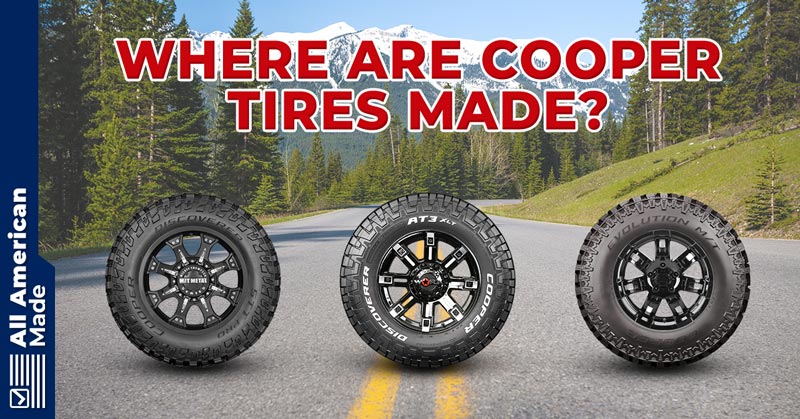 In the rest of this article, we'll share exactly where Cooper Tires are made and other important information you should know about their company.
Cooper Tires are primarily made in the United States and China. They have four manufacturing locations in the United States, including Ohio, Arkansas, Georgia, and Mississippi. They also manufacture in Hangzhou, China, where they make between 250,000 to 300,000 truck tires per year.
If you'd like to learn more about the manufacturing practices of Cooper Tires and how to find out which of their tires are made in the USA, keep reading, and we will cover all of that.
Is Cooper Tire Made in the USA? Which Models?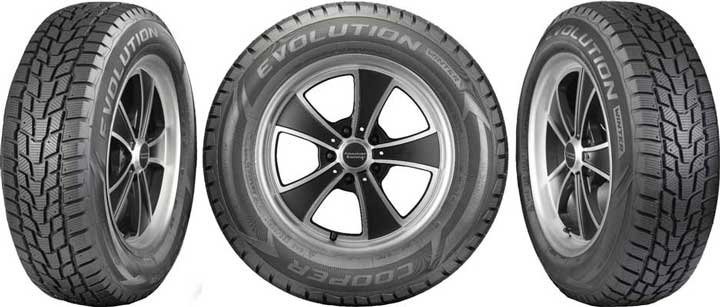 You do need to watch when you buy tires from Cooper, but we found them to be largely American-made. They rank as the fifth largest tire manufacturer in the United States. Before the acquisition with Goodyear, Cooper could brag about having three major tire manufacturing plants in the United States. Under the new ownership, the three plants will switch over to Goodyear ownership.
Cooper Tires rank as one of the most affordable tire brands, and when a tire looks suspiciously cheap, check the DOT Code. Some have argued that while they cost less, they don't last as long either. They last anywhere from 30,000 to 60,000 miles. Cooper Tire recommends that all tires ten years out from the date of manufacturing be replaced with new tires. The company employs an estimated 10,500 employees in the United States.
Check the DOT Codes ahead of time to ensure you're getting an American tire. If you're not familiar with what a DOT code is, keep reading for more useful tips.
How to Find Out Which Cooper Tires are Made in the USA.
Before we continue, we would first like to show you a cool trick for ensuring that you support America. Every tire made for sale in the United States must carry a DOT Code. If you understand how to read the DOT Code, you can buy American-made every time.
The DOT Code begins with three letters. After the letters, you will see two alphanumeric symbols, which show you where they made the tires.
When it comes to Cooper Tires, look for the following information to identify where they made the tire:
| | |
| --- | --- |
| DOT Code | Location |
| UP | Findlay, Ohio |
| U9 | Tupelo, Mississippi |
| UT | Texarkana, Arkansas |
| 3D | Albany, Georgia |
If you wanted an American-made tire, understanding the DOT Code goes a long way. Check the sidewall of your tire. Look for the code to see where they made it.
To learn more about your tire's DOT identification, check out this video by Cooper Tire.
Cooper Tires Manufacturing and Ther Presence in the United States
Not only does Cooper Tire do a fair amount of manufacturing in the United States, but they research, test, and design tires there as well. Cooper Tire is involved in a $6.9 million research program with the US Department of Agriculture to reduce fuel consumption and greenhouse gases. With that said, they built another research facility in Min Hang District of the suburbs of Shanghai, China, in 2019.
Before we talk about Cooper Tire manufacturing abroad, we would like to point out one advantage of this brand. The company likes to make its tires close to its market. For example, the tires made in the USA were largely made for the American markets.
Cooper Tires Made in Findlay, Ohio
On September 9, 2021, Cooper Tires achieved a new milestone with the production of their 200 millionth tire from this facility. They first constructed the Findlay plant in 1919. Findlay, Ohio, was Cooper's first manufacturing facility.
The Findlay plant employs an estimated 1,100 workers, and even after the Goodyear-Cooper acquisition, we expect it to remain open. We may even see further investment in the manufacturing plant.
One of the reasons that Goodyear bought Cooper was because of its manufacturing presence in the United States. Being the fifth-largest manufacturer in the nation, this pushed up Goodyear's manufacturing statistics in the United States. Due to that motivation, we may see them further invest in Cooper manufacturing in the USA.
Cooper Tires Made in Tupelo, Mississippi
In operation since 1984, Cooper's Tupelo, Mississippi, location hires an estimated 1,300 employees, which makes them one of the larger facilities in the USA. Along with their manufacturing facility in Tupelo, they have another plant in Clarksdale, Mississippi. Here, they produce the components for the tires. This keeps them from having to import the parts, which makes them an even more American-made brand.
Manufacturing in Texarkana, Arkansas

Having produced more tires than all the other facilities, the Texarkana, Arkansas, manufacturing facility made its 400 millionth tire on February 8, 2019. The plant has operated for over half a century. They have produced more tires here than any other Cooper manufacturing plant. In total, they employ over 1,700 workers.
Since 1964, Cooper Tire has manufactured tires at the plant in Texarkana. Cooper stands out as the largest non-governmental employer in Texarkana, Arkansas, with a population of 29,901. The city situates itself right along the Texas- Arkansas border.
American Made Subsidiaries under Cooper
Now, the Cooper brand belongs to Goodyear, but before that, the corporation had acquired several brands. We will cover the subsidiaries here:
Dick Cepek (American made)
Mickey Thompson (American made)
Mastercraft Tires (American made)
Starfire Tires (American made)
Avon (British made)
Cooper Tires does have other subsidiaries, but we couldn't uncover the origin of them, so we left them out. All of the subsidiaries support US manufacturing except for Avon. In total, Cooper has a 12 percent share of the tire market in the United States.
Are Cooper Tires Made in China?
Cooper Tire, once a fully American company, has slowly gone over to manufacturing some of its tires in China. Particularly, they manufacture their tires in Hangzhou. Most of their truck tires are made in China. All Cooper truck tires are now made in China as of 2020. We wouldn't recommend this brand to those hunting for truck tires.
That lines up with the industry overall, but Cooper has especially gone this way. In the American market overall, over 25 percent of the light-truck tires and 33 percent of the medium-duty truck tires came sourced from Chinese manufacturers.
Before you would think about buying Chinese tires, we would warn against it since many of their tires can't be re-treaded. The bargain tires often don't come with a casing warranty making it difficult to retread them. Cooper has two manufacturing facilities in China and one in Vietnam.
Most of the tires made in China or Vietnam do go to the Asian markets, but that doesn't mean that some of the Chinese tires don't show up in America. That being said, most of the American market uses Cooper tires made in the USA.
Unfortunately, we have seen Cooper slowly slide from American manufacturing into Chinese manufacturing. One thing that we would like to point out, however, is that another great American tire company, Goodyear, acquired Cooper Tire as a subsidiary for $2.8 billion. This could keep them from further outsourcing their manufacturing to China since Goodyear is a great American brand. Goodyear completed this acquisition on June 7, 2021.
Where Else Do They Manufacture Cooper Tires?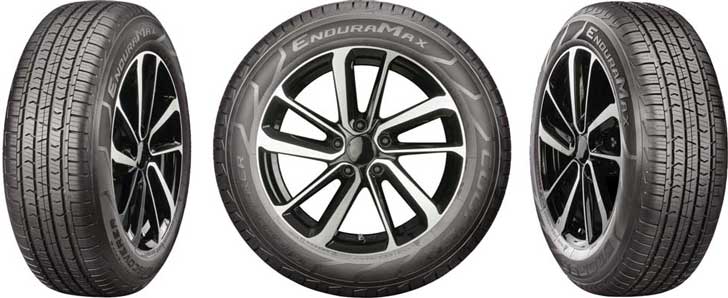 Aside from its manufacturing facility in China, Cooper Tires has a manufacturing presence abroad. For example, they serve the European market with tires made in Serbia and Britain. They built another tire manufacturing location in Mexico to serve the Latin American markets. Still, you occasionally see Cooper Tires, either from Mexico or China, make their way to the United States.
In Vietnam, Cooper Tire has a joint venture with Sailun Vietnam, where they manufacture the ACTR in Ho Chi Minh City. They build this tire for trucks and bus radial tires around the world. The plant in Vietnam produced its first tire in early 2020. At full capacity, this factory will produce up to two million tires every year.
In Serbia, Cooper Tires operates a manufacturing plant in Kruševac. They will produce large diameter tires, and the investment was around $55 million. Some of the tires produced in Serbia include 4x4s, light truck tires, sports utility tires, and passenger vehicle tires. The plant in Serbia began in 2012 when Cooper acquired the assets for the plant.
Who Makes Cooper Tires?
Before they became a subsidiary of Goodyear, they were made by the brand itself. However, when Goodyear acquired Cooper in 2021, it became the one to make this brand. Interestingly, both companies started in Akron, Ohio, as competitors. This also means that all of the subsidiaries under Cooper Tires are now manufactured by Goodyear.
Unfortunately, this news has also meant that some of the subsidiaries that were under Cooper were phased out. Dick Cepek, for example, has slowly been merged with the Mickey Thompson brand. On the other hand, Dean Tires is slowly being phased out, but this was happening even before the acquisition.
Are Cooper Tires Good?
Cooper stands out as one of the finest brands on the market. They build tires with fuel efficiency, reliable traction, and comfort at the forefront. The price attracts many customers, but you need to remember how they may not last as long as Goodyear. If you wanted a great all-season tire, we would recommend the Evolution Tour. This tire stands out as one of the most popular in the industry because of its comfort and total mileage.
What are Some Other American-Made Tire Brands?
While we do like Cooper Tire, we feel that some other tire brands deserve a mention as well. The parent company of Cooper, Goodyear, is one of the most American-made tire brands today. Goodyear tires have long received praise for their exceptional wear and tear. The warranty behind a Goodyear tire remains one of the industry's best. Under the warranty, it says 24 months or 24,000 miles.
If you're interested in learning more in-depth about American tire brands out there, we have your back! Here's an article that covers in detail our recommendations on our favorite tires made in the USA.
Goodyear tires have a wonderful grip and responsive handling. While they can be expensive, we would consider Goodyear the premium brand. You can buy a tire for less, but they don't last as long.
The next American tire brand that we would like to mention is Hoosier. This racing tire is perfect for those who want to run a racecar. Unfortunately, all they make is racecar tires, but they're the largest racecar tire manufacturer in the world. They only have one manufacturing location in Plymouth, Indiana. The factory first opened its doors in 1979. Over time, they have grown to produce over 1,000 types of race tires.
Will Cooper Tire Remain American Made?
We think that the chances of Cooper Tire remaining American-made increased when Goodyear acquired them. The reason is that Goodyear is also an American company that seeks to remain heavily focused on American manufacturing. One of the reasons that they acquired Cooper was to bolster their already impressive record of manufacturing on American soil.
Before the acquisition, Cooper was slowly outsourcing its manufacturing to China and Vietnam. We don't know if that trend will end, but we think Goodyear will keep its three major manufacturing facilities in the United States.
Conclusion:
You can't go wrong with Cooper Tires as far as tires made in America go. The brand has a history in America that goes back nearly as far as when it first invented the automobile in 1886. We like this brand because it offers you a cheaper alternative to some of the other American brands.
Cooper Tires was first started by John F. Schaefer in 1914. Their proud American heritage goes back over a century, and they have provided American manufacturing jobs ever since. They do manufacture elsewhere, but most of the tire brands have had to do this as well to compete. For more details and specifications about the types of tires they have, visit Cooper's official page. Also, if you're interested in supporting US companies also, check out our favorite American car brands here!
If you have any information you'd like to share, let us know in the comments below!
Hi, my name is Kevin and I'm from Pittsburgh, Pennsylvania. Choosing products made in America is important to me because it supports local economies, creates jobs, helps the environment, and ensures ethical labor practices. I also find that American made products are usually of higher quality so although they're a little more expensive, you save money in the long run. Before starting this website I was in the USMC infantry and nowadays I work on this website as a hobby.