Lowe's launched Kobalt tools in 1998. They have one of the most extensive lines of power tools and hand tools. If you love the quality from Craftsman, Kobalt offers much of the same quality as they were meant to compete with that Sears brand.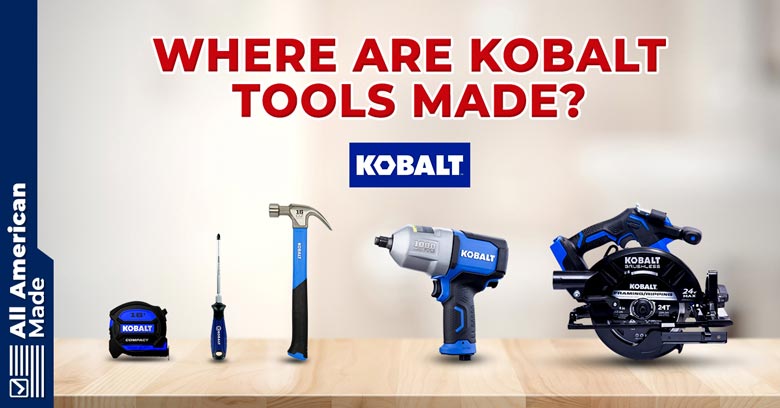 Being such a popular brand, many consumers wonder where Kobalt tools are made. We'll answer that below and share other important information about the brand.
Most Kobalt tools are made in Taiwan, China, and Vietnam, with a small amount being made in the USA. They are made for Lowe's by several third-party manufacturers, including JS Products, Chervon, and Great Neck.
Which Kobalt Tools Are American Made?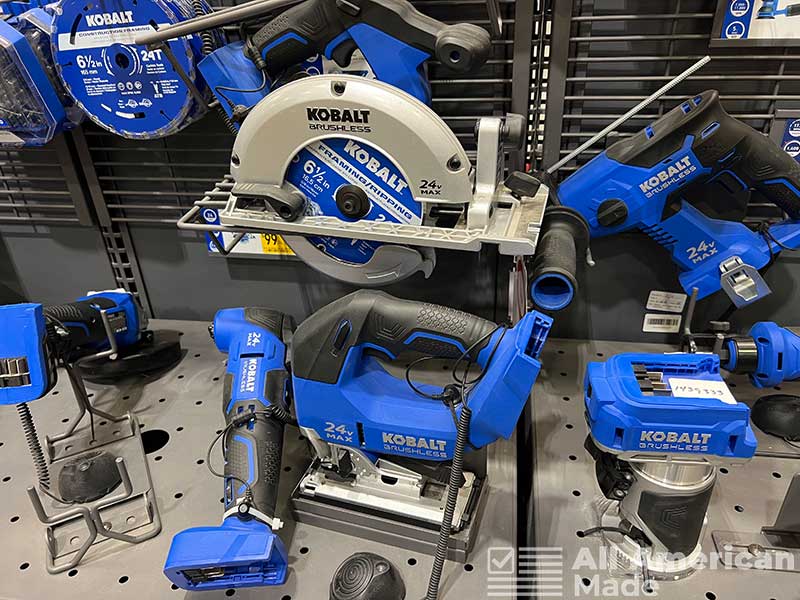 Kobalt makes some of its hand tools in the USA, but we would advise caution because they appear to increasingly favor China and Taiwan-made tools. If you want American made from this brand, we would recommend that you begin your search with its hand tools, but even there, be careful because not all of them were made in the United States. We had a hard time finding products that said, "Made in the USA," even with their hand tools. It may be that they changed their operations now to where they don't make their tools in the US anymore. Anytime companies don't label where they make each product specifically, we remain skeptical.
The only Kobalt product that they make in the United States that we could find was:
Kobalt 3-piece adjustable wrench
We couldn't find anything else made in the USA, and even the screwdrivers that they once said were American-made back in 2014 are no longer produced in the United States to the best of our knowledge. They may have a sprinkling of some made in the United States, but we would say that they all largely come from China now.
Kobalt shows us an example of a brand that has made a slow descent into manufacturing its tools abroad. Once they begin this process, it almost always leads to the brand making more and more of its products in overseas countries. Unfortunately, this brand used to be a good tool brand made in the United States but not anymore.
I actually decided to head into Lowe's and see where most of the Kobalt tools being sold there were made. Here are some of the photos I took.
The first tool I checked out was a hammer, which I found was made in China.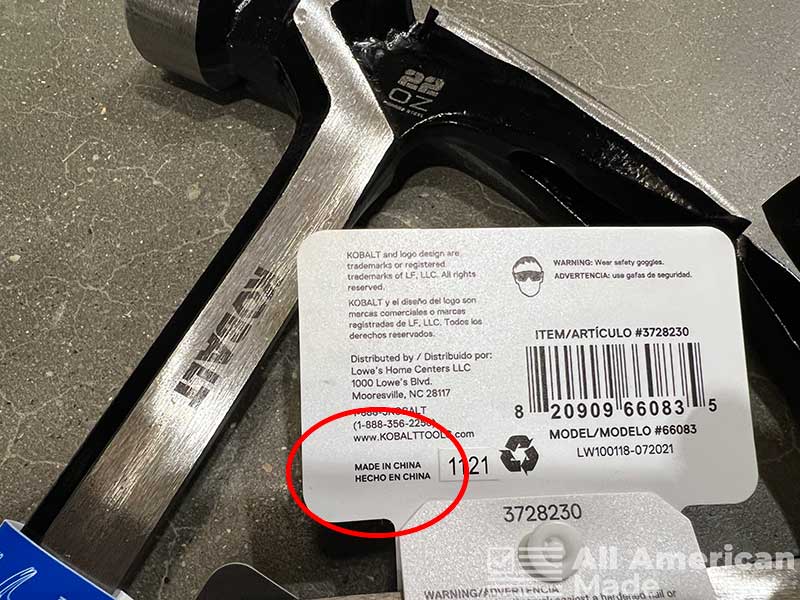 Next, I went over to the power tools check, and the first power drill I checked was also made in China.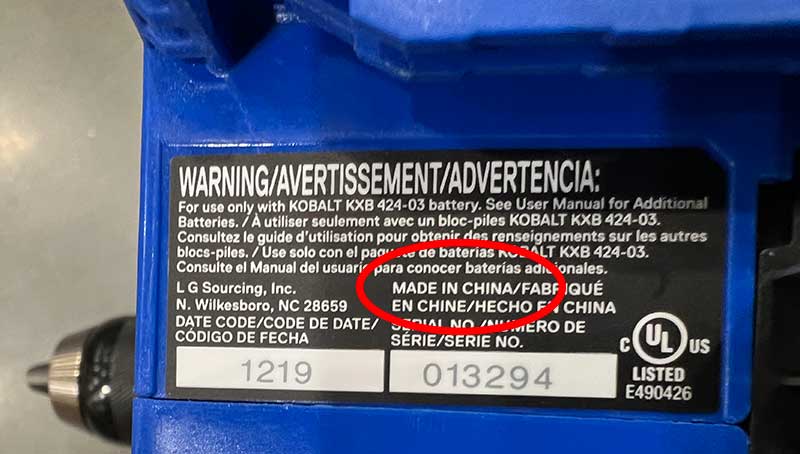 I then began to notice that almost every power tool I checked was made in China.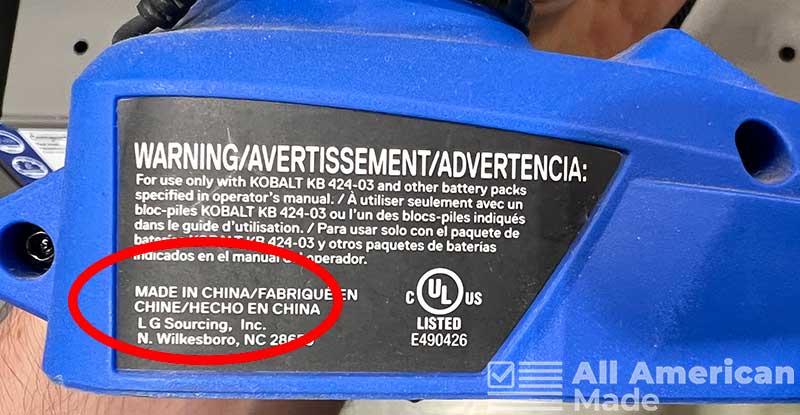 After realizing that just about all their power tools are made in China, I decided to head back to the hand tools section to check some more hand tools like screwdrivers and such.
After checking about a dozen or so more tools, I found that 10 out of 12 were made in China, and the other two were made in Vietnam. Here are some that show the labeling on the back of the tools.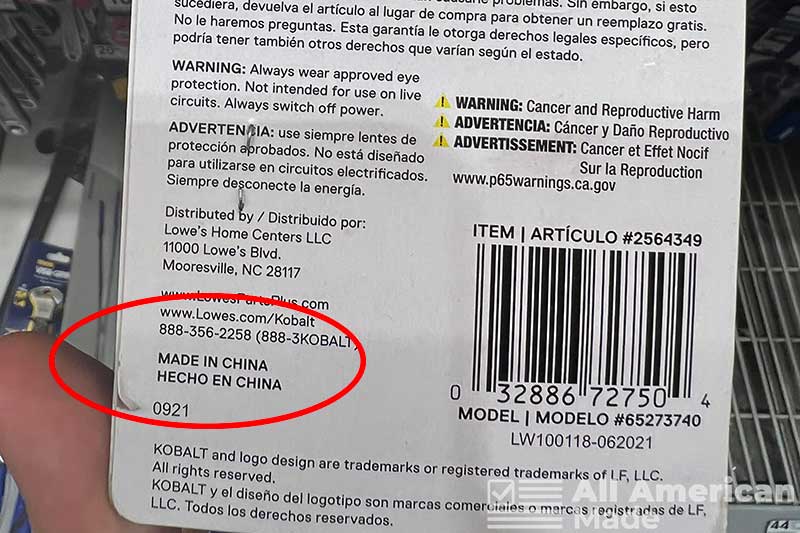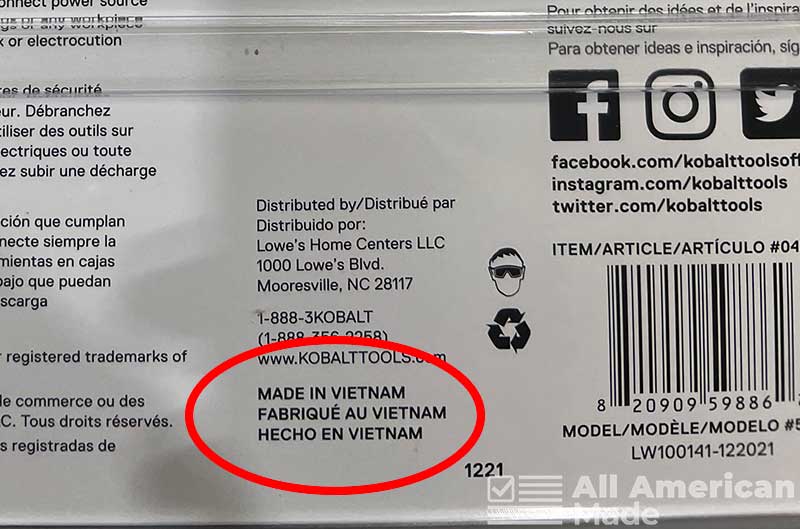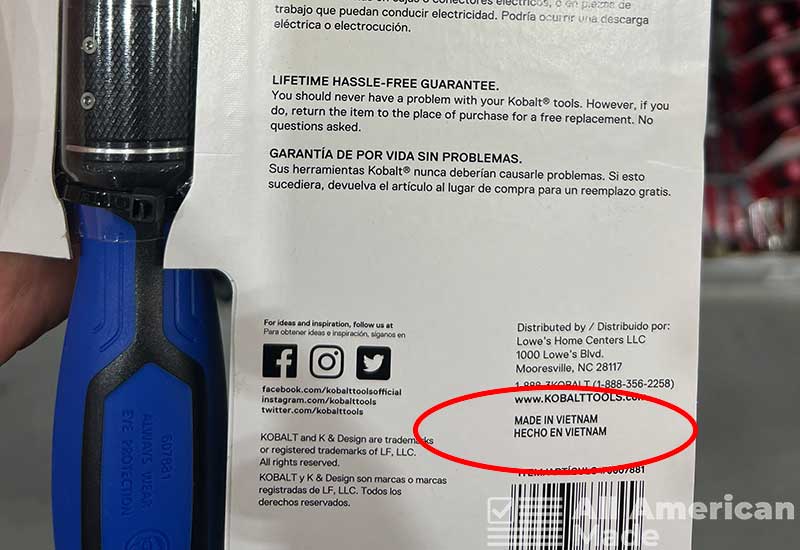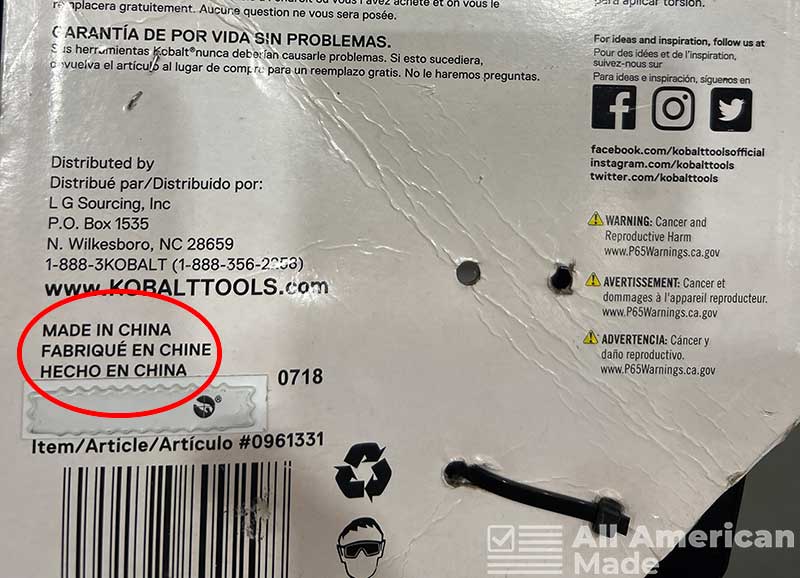 Popular Related Article: Tools Made in the USA (Our Favorite Brands)
Who Owns Kobalt Tools?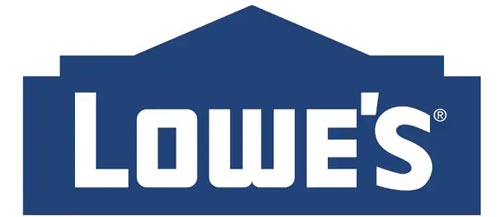 Kobalt Tools is owned by Lowe's and was launched in 1998 to serve the American, Mexican and Canadian tool markets. They were competing against Craftsman and the Home Depot brand, Husky. Lowe's is the owner of the Kobalt Tools label, a private brand of tools that falls under their umbrella of product offerings.
They have its headquarters in Mooresville, North Carolina. When you look at the total product lineup at Kobalt, they sell over 1,700 products, which includes its power tools and hand tools. Kobalt Tools serves as an additional revenue stream for the brand. They have, in fact, been the most successful proprietary brand in the 100-year history of Lowe's, which was started in 1921.
Who Makes Kobalt Tools?
Kobalt tools are made by third-party manufacturers for Lowe's. These manufacturers include JS Products, Chervon, and Great Neck.
Let's talk more about these manufacturers and the trend we've seen in Kobalt's manufacturing practices over the years.
In the past, Kobalt primarily made its hand tools in the United States, but they have slowly shifted production overseas to countries like Taiwan and China. Kobalt partners with third-party manufacturers to bring its tools to the market. They don't operate any facilities of their own.
For example, their partner today is JS Products in Las Vegas. However, despite their headquarters in Las Vegas, these tools mostly have Taiwanese and Chinese origin—JS Products works with partners in Taiwan as an importer rather than as a manufacturer of the tools themselves.
We would also like to point out that this brand had eras that it operated from to where the manufacturing origin and companies shifted for each era. That can sometimes make it difficult since you can't say that Kobalt was made in one country as easily. They have shifted their manufacturing frequently in comparison to other companies, but they have worked with JS Products, their latest manufacturer, the longest.
The early Kobalt hand tools from 1998 to 2002 were produced in the United States. J.H. Williams Tool Company was mostly responsible for this manufacturing era, and they were connected with the prestigious Snap-on label. J.H. Williams Tool Company helped with the launch of Kobalt Tools.
From 2003 to 2010, Danaher Corporation, also known as Matco, produced hand tools for Kobalt Tools. These were known as the mid-generation Kobalt Tools. At this point, most of the brand was primarily produced in the USA. The one exception was that during the Danaher era, you would want to have avoided the ratchets since they were made in China.
From 2011 up to the present day, we have seen a slow shift away from US manufacturing. In 2014, we still had some hand tools that they made in the United States, but they have gradually made the tools elsewhere at an ever-increasing level. Some have also said that the quality of Kobalt Tools dropped as a result. Looking at the hand tools sold, it's hard to find anything with a clear label as made in the USA.
There are few products made in the USA, and the ones that they say are made there are questionable since we haven't heard of any Kobalt factories in the United States.
As anyone who has dealt with American-made products before knows, anything without a clear label as made in the USA often means that they made it abroad since made in China is not a selling point. Companies try to hide this information rather than put it out in the open if they made it elsewhere.
Hence the reason, you will sometimes see companies say nothing about the origin unless questioned about it. Even then, they will sometimes act evasively. We didn't see any misleading marketing or anything bad with Kobalt, however. They just simply aren't overly transparent about the origin of their products. For example, you don't see the label of origin listed clearly.
Kobalt Tools has increasingly favored Chinese-made products in recent years even over Taiwanese-made products. Not always, but most companies that make their products in the USA will proudly place it on their sales page since it will help to sell the products.
Today, you see more made-in-China Kobalt products than those made in Taiwan. Taiwan isn't American-made, but they still have a better reputation for quality than China.
Kobalt Power Tools – Where Are They Made?

Kobalt partners with a company called Chervon to make its power tools, and Chervon is a Chinese company that has factories in China. Chervon has partnered with several famous brands, including Kobalt Tools.
For anyone who doesn't like that they make their power tools in China, it would be wise to choose another company since this brand will disappoint when it comes to American-made. We also found that the higher price tag on their tools does little to incentivize people—despite a Chinese origin, they still cost more than many of the other choices.
They don't do a lot of American-made products anymore, and some may rightfully question if they will do any American-made products in the future. We wouldn't go to this brand for anything with power tools since you won't find anything here that they made in the United States.
In case you'd like to learn about an American-made tool company, we wrote this article regarding where Craftsman tools are made. Now, before you click on that, keep in mind that Craftsman isn't necessarily a great American-made company either, but they have been switching their manufacturing to make more in the United States again.
For that reason, we would call them a decent company to go with. Just watch the labels to see where they produced their tools. Finding any company that makes its power tools in the United States for an affordable price right now can be next to impossible, but you do have better options than Kobalt.
That's the main point that we would like to emphasize—there's nothing wrong with Kobalt Tools, but if you want American-made, they wouldn't make as good of a company for that as what they did in the past since 99 percent of all their products will either come from China or Taiwan.
Is Kobalt Made by Snap-on?
Kobalt no longer has its products built by Snap-on. From 1998 to 2002, Kobalt Tools, at least the hand tools, were made by J.H. Williams Tool Company, and their parent organization is Snap-on. In fact, J.H. Williams Tool Company is a division of Snap-on. Back then, they made Kobalt almost entirely in the United States.
Snap-on acquired J.H. Williams in 1993, which means that they would have made the Kobalt Tools under the Snap-on label by the time they launched the brand in 1998. Anyone familiar with Snap-on understands how this brand has a top-notch reputation in the realm of tools. Mechanics have a special place in their hearts for Snap-on. They're seen as some of the most top-quality tools. In case you would like to learn more about that brand, we wrote about Snap-on and where they're made here. Snap-on is another great American-made brand, and in fact, they may be a better choice than even Craftsman.
Keep in mind, after 2002, Kobalt switched production over to another manufacturer called Danaher Corporation. After that point, they were no longer produced by Snap-on but were still largely made in the United States until 2010.
Where are Kobalt Miter Saws Made?
Since 2020, Rexon Industrial Corporation has handled the making of the Kobalt miter saws. Their operations are located in Taichung City, Taiwan. They have been awarded Grade A factory recognition because of their quality control, and they put the brand in the top 500 enterprises in Taiwan. That should assure you of the quality of their tools. Just because it's made overseas doesn't always mean that it will yield poor quality. In general, Taiwan-made products tend to have better quality than those made in China, but many have said that they don't last as long as American-made. Many times, brands will use Taiwan as a middle ground for quality between American-made and Chinese Made.
Along with the miter saws, they make all of the accessories for the miter saws in Taichung City as well.
In the past, such as back in 2009, we saw evidence to suggest that they made the miter saws in China. Today, we believe that they make all of them in Taiwan. This brand has moved its production around quite a bit in comparison to other brands where you can trust in their consistency. With Kobalt Tools, we think it would be wise to check in to see where they make them once in a while since it has changed three times in the last two decades.
Where are Kobalt Table Saws Made?
Some of the table saws from Kobalt are manufactured by JS Tools, and since they outsource their manufacturing to Taiwan and China, your table saws will either come from China or Taiwan. Other table saws like the Kobalt KT1015 were made by Delta, and Delta has a strong manufacturing presence in Taiwan.
However, none of the Kobalt table saws were made in the United States. We feel confident in that because we haven't even seen them make even some of the smaller products in the United States.
Who Makes Kobalt Cordless Tools?
Chervon, a Chinese company, makes power tools for Kobalt, including its cordless tools. Some of its tools may also be made in Germany since Chervon acquired the German power tool brand Flex Group. If any of your tools did come from Germany, they will have come from Steinheim, Germany, near Stuttgart.
Many brands appear to favor China and Taiwan when it comes to power tools in general. This may have to do with the supply chain and being made closer to the semiconductor chips. That essential part goes into the power tools, and it adds to the level of convenience.
Are Kobalt Air Compressors Made in the USA?
Kobalt doesn't produce its air compressors in the United States. They make them through JS Tools, which outsources its manufacturing to Taiwan and China. Due to the high cost of air compressors and making them, you will struggle to find an American-made air compressor brand that costs a reasonable price, and Kobalt is no exception.
To give you an idea, American-made air compressors can cost up to $2,000. It's a complex process that involves a lot of labor, which would cost a fortune to make in the United States.
Where are Kobalt Drills Made?
Most of the Kobalt drills will come from China because most of the power tools were either made in China or Taiwan. They work with JS Products, which outsources its manufacturing to China and Taiwan. They don't have factories in the United States, which means that few if any, Kobalt Tools today will be made in the USA.
Learning More About JS Products
We have spoken ongoingly about JS Products because of how that's the main partner that Kobalt works with today, but we haven't spoken much about the company itself. Let's have a look at this company so that we can better understand the manufacturer of Kobalt. Despite our best efforts to find a factory in Las Vegas under this brand, we couldn't find one, and we don't think that they have one here.
Many have also said that JS Products only imports its products to the United States from China and Taiwan.
The company was founded in 1986, and they make over 8,000 products. This company has its headquarters in Las Vegas, but they don't make anything in the United States. They're a wholesale company that provides specialized tools and equipment to the automotive and industrial markets.
Is Kobalt Made in China?
Especially with the power tools, Kobalt has them made through Chervon, which has factories in Nanjing, China, a city located 186 miles to the north of Shanghai. Interestingly, Chervon manufactures for Home Depot and Menards as well. They have made tools for Kobalt, Bosch, Milwaukee, and Makita.
This company has become the largest power tool manufacturer in China, which explains why we see them producing for so many brands. We have found an increasing number of tools made in China for Kobalt, and even many of the hand tools, which they used to produce in the United States, are now made in China.
Final Thoughts
We wouldn't call Kobalt Tools a great American-made brand, and for someone looking for tools made in the United States, they wouldn't be a great brand for that purpose. While they used to do a fair amount of manufacturing in the United States, they make almost all of their tools in China and Taiwan today. Despite their product origin, many homeowners love Kobalt Tools, and Nascar has even taken a liking to the brand enough to where they titled some of their racing events after Kobalt, such as the Kobalt Tools 500.
Hi, my name is Kevin and I'm from Pittsburgh, Pennsylvania. Choosing products made in America is important to me because it supports local economies, creates jobs, helps the environment, and ensures ethical labor practices. I also find that American made products are usually of higher quality so although they're a little more expensive, you save money in the long run. Before starting this website I was in the USMC infantry and nowadays I work on this website as a hobby.