Founded in 1924 in Milwaukee, Wisconsin, Milwaukee Tool has since become a foreign-owned company, and it operates as a subsidiary under the foreign brand Techtronic Industries, a company based out of Hong Kong. With that in mind, you may wonder where they make Milwaukee tools today.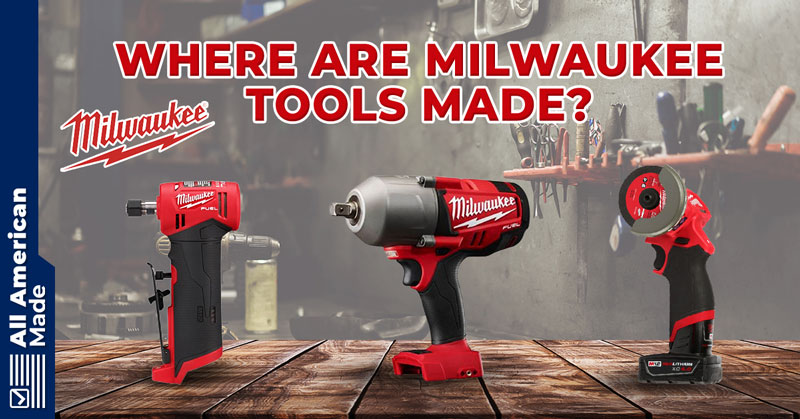 Most Milwaukee tools are made in China; however, they do have multiple manufacturing facilities within the United States. In recent years they have been investing in manufacturing facilities in the USA.
If you'd like to learn more about where Milwaukee Tool manufactures its products, keep reading because we will take an in-depth look at its manufacturing. Also, we have an article on our favorite American tool brands here you can check out.
I actually decided to head into a local hardware store by my house to see where the Milwaukee tools being offered there were made. Here are some photos I took of the labels on the tools there that indicate where they are made.
The first tools I came across were some Milwaukee power tools.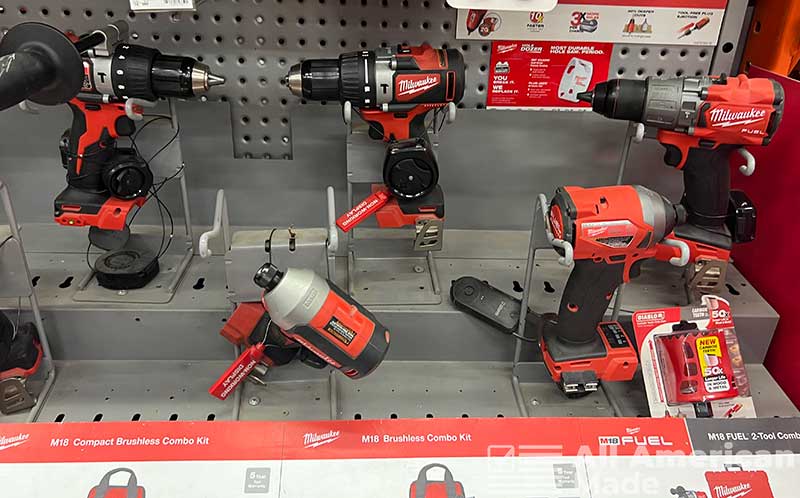 First, I grabbed an impact wrench and found that it was made in Vietnam.
The second tool I grabbed was a reciprocating saw, and unfortunately, it was made in China, as you can see below.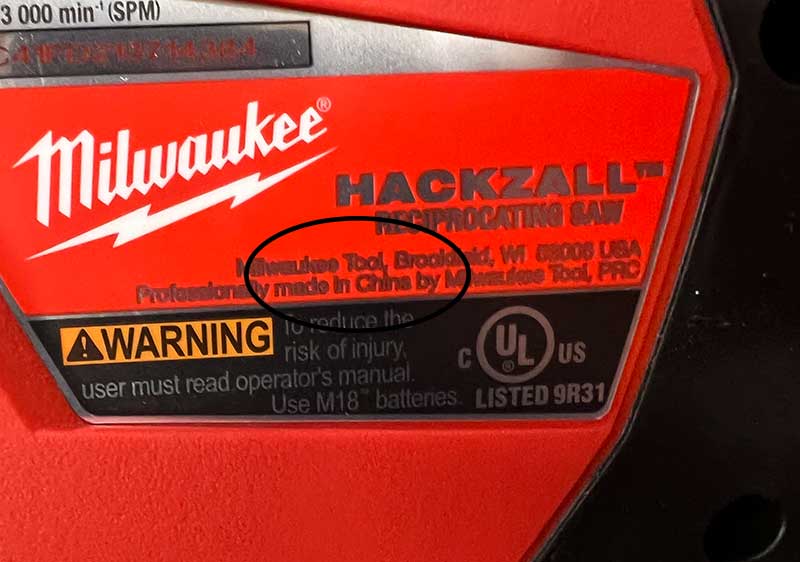 Next, I grabbed a power drill and found that it was made in China.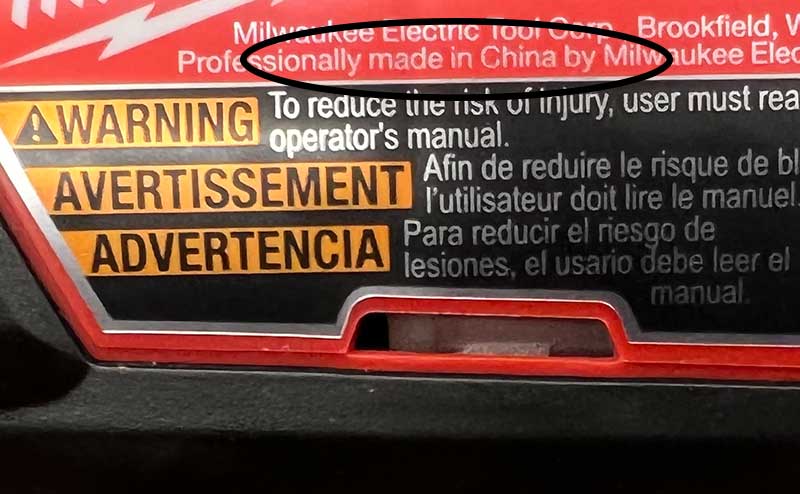 The next tool I checked was a hammer drill, and I found that it was manufactured in Mexico, but the charger was made in China.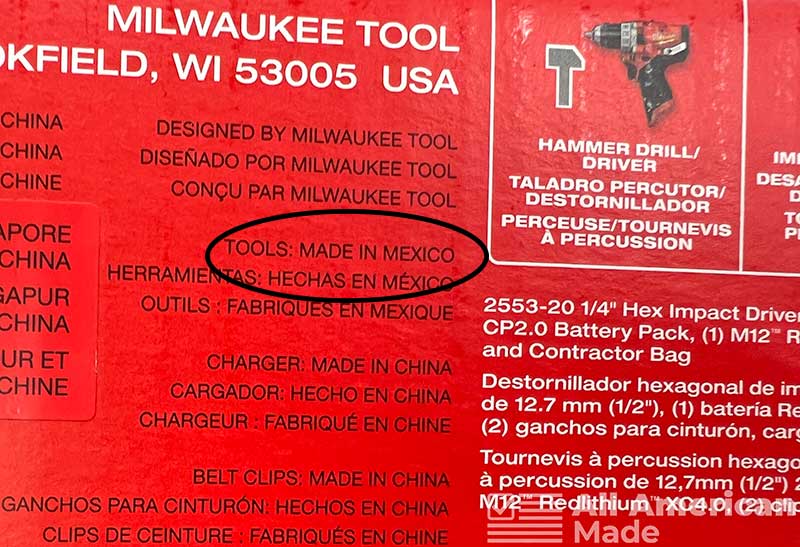 The next tool I grabbed was a cable stapler and it was also made in China.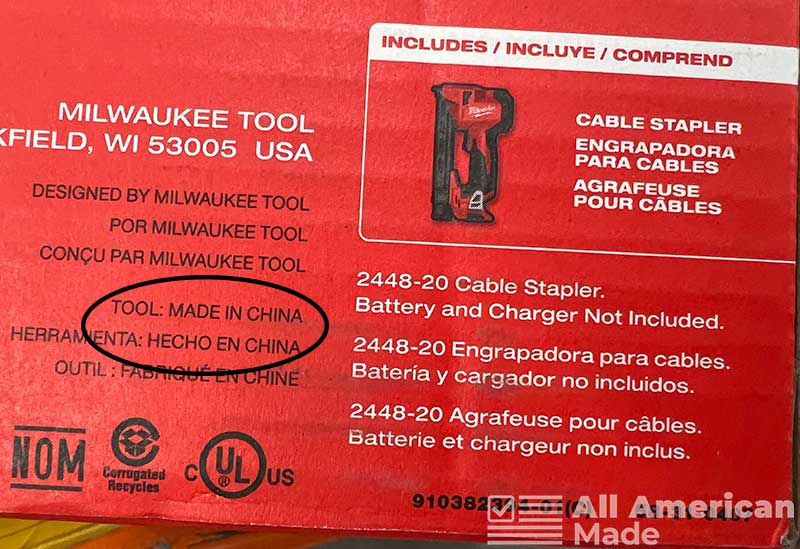 After checking about ten other power tools, I found that the vast majority were made in China. However, there were some power tools that were also made in the USA. A quick way to tell is to look for the "Made in USA" symbol located on the box, as you can see below.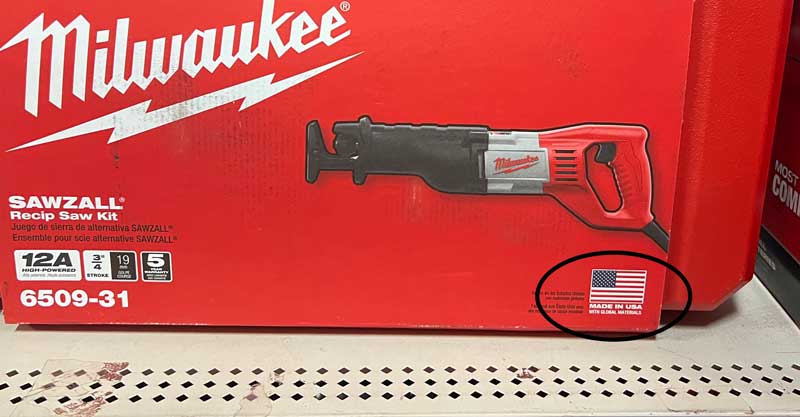 Then I decided to head over to the hand tools section to see where those were made.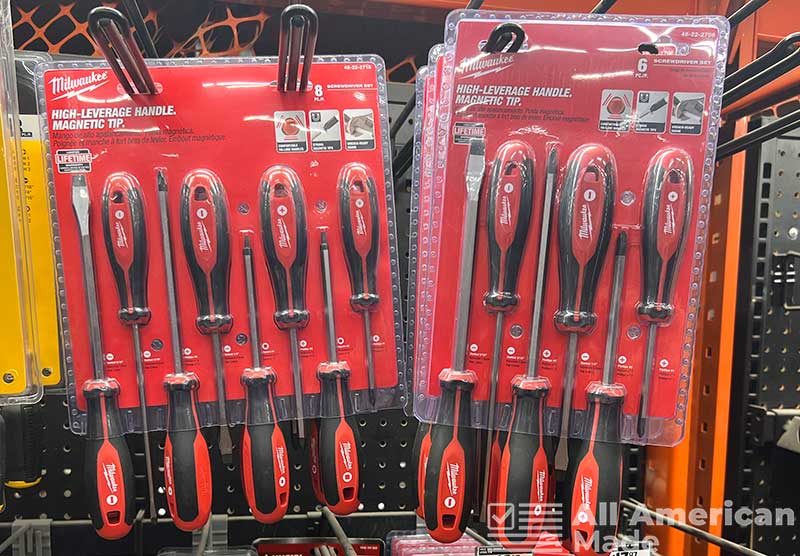 Here are some pictures I took showing where they were made.
The first tool I checked was a screwdriver, and it was made in China.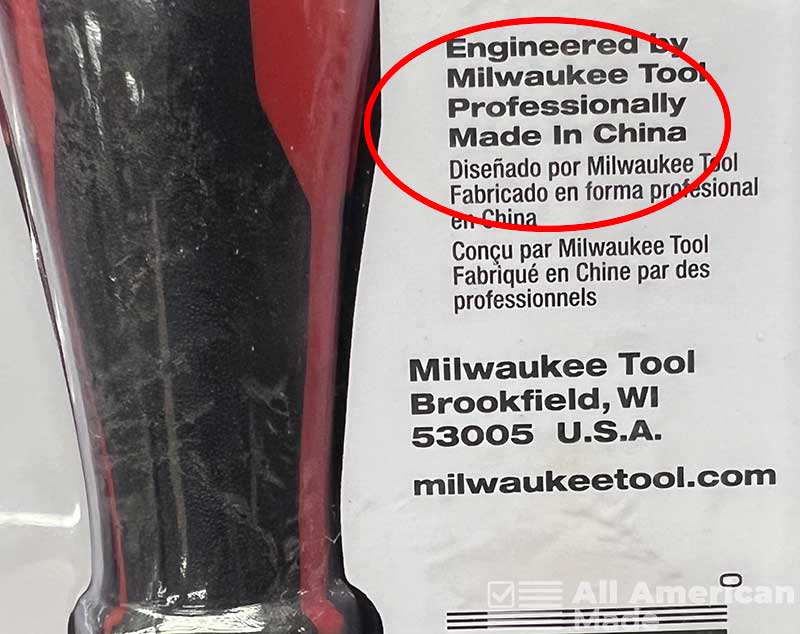 Then I saw some hammers and wanted to see where they were made.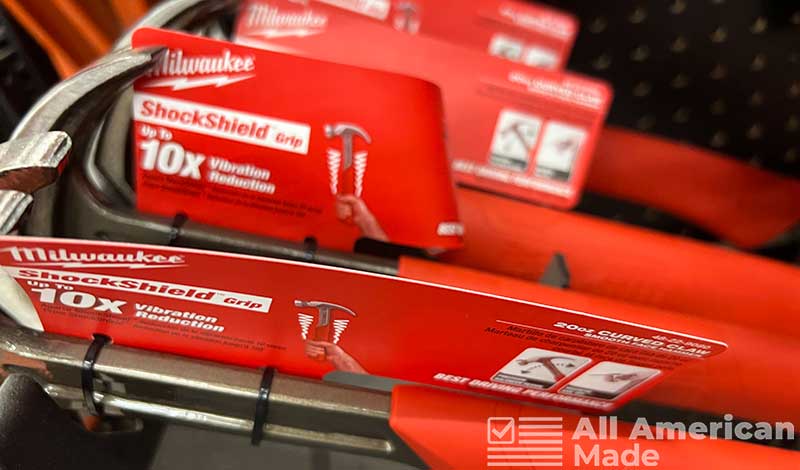 As you can see below, the hammers were made in Taiwan.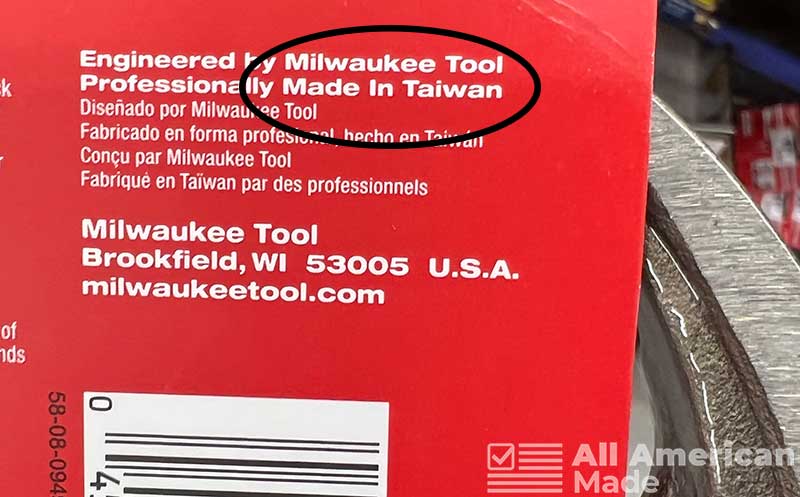 The next hand tool I checked was a pair of shears, and they were made in China.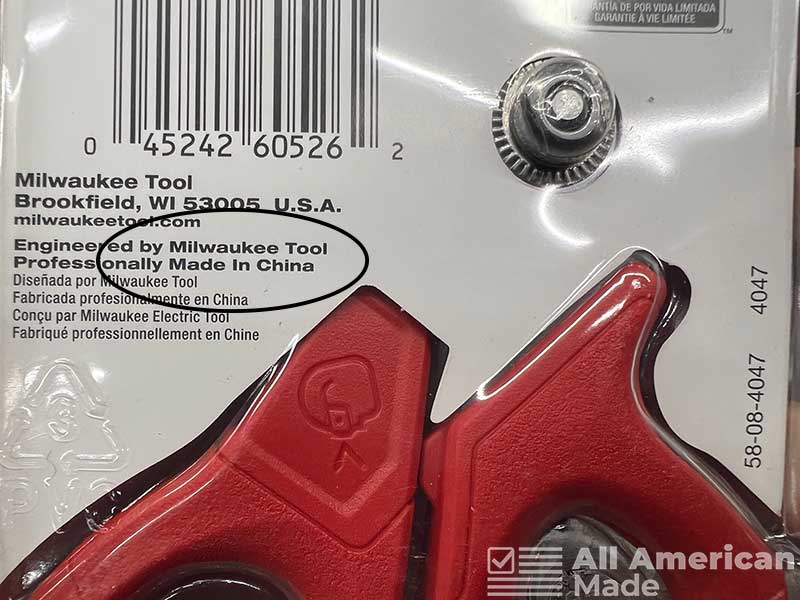 After checking about 15 other hand tools, I found that the vast majority were made in China and Taiwan.
Milwaukee Tools Footprint in the USA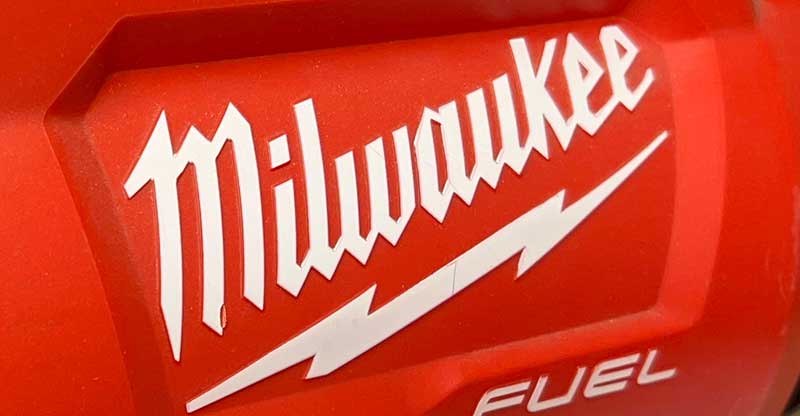 Boasting a rich American history, Milwaukee Tool has produced its products in the USA since 1924. Some of the tools made under this label include power tools, screwdrivers, knives, hand tools, pliers, and tool combo kits.
Their main manufacturing facilities in the United States include the previously mentioned locations, but Milwaukee Tool has continued to invest in new facilities in the United States. For example, they will expand their location in Cookeville, Tennessee, which will provide 350 Americans with manufacturing jobs. They invested over $100 million in that facility.
The company has another facility in West Bend, Wisconsin, where they produce tools for plumbers, electricians, utility linemen, and the mechanical trades.
Keep in mind that Milwaukee does manufacturing elsewhere, but we will look at its USA manufacturing facilities first.
Let's break down the main manufacturing plants found within the United States:
Mukwonago, Wisconsin (over 200 employees)
Jackson, Mississippi (2,300 employees)
Greenwood, Mississippi (71 employees)
West Bend, Wisconsin (100 employees by 2025)
In total, Milwaukee Tool employs around 7,600 people in the United States in 2021. The above list was meant to give you a basic idea of some of the places where they manufacture, but it's not comprehensive.
Milwaukee Tools is Expanding Their American Manufacturing Presence
What we do like about this company comes from its willingness to expand its manufacturing presence in the United States. For example, Milwaukee announced plans in 2021 to create a new manufacturing plant in Clinton, Mississippi, where they will create an additional 1,200 jobs for the state.
They will invest $7 million in a 357,000-square-foot facility there. Within the last five years, Milwaukee Tool has invested over $368 million in expansion projects within the United States.
One of the more interesting developments came from West Bend, Wisconsin. Local officials sold 22 acres to Milwaukee Tool for $1. In exchange, they promised to invest $10 million in its hand tools business there and employ a minimum of 50 people. However, Milwaukee Tool has plans to hire over 100 people by 2025 if they expand the facility. It will start as a 94,700-square-foot facility, but they could expand it to 185,000 square feet.
Along with its manufacturing, Milwaukee Tool plans to invest $100 million in a research facility in Menomonee Falls, Wisconsin.
The company appears to be committed to keeping its strong heritage in Wisconsin, and it has its headquarters in Brookfield, Wisconsin, part of the metropolitan area of Milwaukee. You can learn more about the Milwaukee Tool company here.
What Tools Does Milwaukee Tool Make in the United States?
First, we would suggest looking for hand tools from Milwaukee. Keep in mind that you should still check the packaging to ensure that it comes from the USA because a large amount of the tools still come from China. The tools for trade professionals also tend to come from the US. We would advise caution with the circular saws and the cordless power drills because most of the models come from China.
Some of the examples of products that they make in the USA include the Sawzall reciprocating saw blades, the carbide Hole Dozer hole saws, their bi-metal hole saws, and their step drill bits.
China manufactures all of the battery-operated tools and electric drills from Milwaukee. In fact, DeWalt, Porter-Cable, Makita, and Ryobi all manufacture their electric drills and battery tools in China. All of the M18 and M12 power tools from Milwaukee are made in China.
Most of the popular models under this brand are produced in China.
In the future, Milwaukee Tool may change its manufacturing habits as they continue to invest in its United States manufacturing footprint. For the time being, we would advise strong caution. Their recent investment in United States manufacturing facilities would suggest good financial standing since manufacturing in the United States usually costs more.
Companies that typically switch their labor over to China and other lower-cost countries do this when experiencing financial hardship.
Technology-Based Tools from Milwaukee Made in China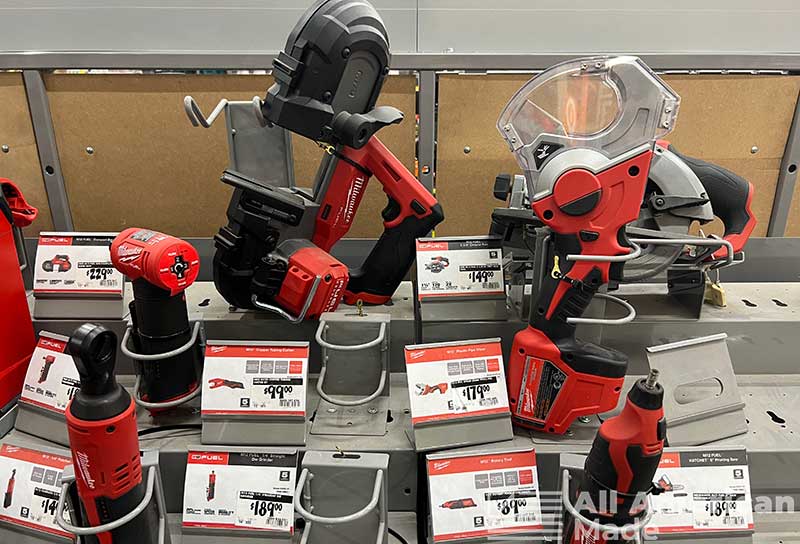 Milwaukee Tool produces some of its more simple products in the United States, but things like Bluetooth-enabled, lithium ion-powered brushless power tools still get produced in China. Why?
Largely, the reasonings come from a regulation standpoint. Producing something like this would prove costly in the USA as the factory tries to comply with the environmental standards or face hefty fines. China heavily subsidizes specific industries, which makes it difficult for anyone else to compete with them.
Environmental issues that might provoke a heavy backlash in the United States are only met with a blind eye in China. Not always, but they have a more relaxed policy than the United States.
The other thing is semiconductor chips. Taiwan is the largest producer of semiconductor chips in the world, and that country sits roughly 100 miles off the coast of China, which makes it easier for them to ship the electronic components to China and have the products made there. Doing this in the USA proves a more difficult task than getting all the components together for manufacturing.
You can learn more about Taiwan and its largest semiconductor company here.
In Dongguan, China, they manufacture the Milwaukee Tool brand under factories from Techtronic Industries. They opened their first manufacturing facility in Dongguan in 1988, and in 2008, they opened an industrial park in Dongguan. They have over 11,000 employees working here, which should show you the scale of operation happening in Dongguan.
This important industrial city has manufacturing that makes up an estimated 54 percent of its GDP. The city has over 400 factories.
Many people don't care where Milwaukee Tool makes its products because of how they always produce top-notch quality. China does have an infamous reputation for producing low-quality products, but we would like to say that this depends on the brand. This company doesn't seem to have a problem with the quality of the products that come out of China based on what people have said about it. With that said, we do believe it is always better to buy American made when you can.
Milwaukee Tools Made in Europe
We saw that Milwaukee Tool listed themselves as made in Europe but failed to say where they make their tools. Don't worry, we found the answer, Germany! We found it interesting how the brand doesn't openly state Germany as one of the manufacturing locations because of Germany's hallmark manufacturing and its attention to engineering and quality, according to this NPR article.
Keep in mind that the quality of manufacturing in a country can also shift over time. For example, Japan once had a reputation for poor manufacturing quality, but the country now has a score as one of the finest. This may even be the direction that China will move over time.
What products can you buy from Milwaukee Tool that would be made in Germany? Admittedly, there are fewer tools made here than in China or the USA., but some of the hammer drills are made in Germany. For example, the Milwaukee 5/8 Inch Sds Plus Rotary Hammer Kit is made in Germany. Also, some of the hammer drill bits are made in Germany.
Related Article: Where Are DeWalt Tools Made?
More About Milwaukee Tool and Its Parent Company
Over the years, Milwaukee Tool has bounced around from one owner to the next. Techtronic Industries simply shows you the last company that has owned the brand. Their first 50 years saw incredible success, but Amstar first bought them in 1975. From this point on, Milwaukee Tool had multiple owners. After 11 years, Amstar sold Milwaukee Tool to Merrill Lynch in 1986.
Oddly enough, 11 years later, Atlas Copco bought the brand in 1995, and in 2005, 10 years later, Techtronic Industries acquired the brand for $626.6 million.
Techtronic Industries has its headquarters in Dongguan. They first founded it in 1985, and they had the goal to acquire world-class brands and sell to the public—Milwaukee Tool was one of those brands. The company was founded by Prof Roy Chi Ching Pung and Mr. Horst Julius Pudwill, a businessman who grew up in Germany. Before working for this company, he had served as an engineer at Volkswagen.
Some of the other world-class brands under the Techtronic Industries umbrella include:
Ryobi
Hoover
Dirt Devil
Homelite
Empire
Stiletto
Hoover
VAX
Oreck
AEG
Hart
Important to note that while Techtronic Industries has its headquarters in Hong Kong, it keeps its factories in Dongguan.
Interested in a history lesson on Milwaukee tools? We couldn't do it any better than the video below, so give it a look!
Should You Buy the Milwaukee Tool Brand?
Considered one of the finest power tool brands in the market, we would call it a shame if you didn't at least consider the brand. Milwaukee Tool has also begun to manufacture again in the United States, and they have shown a willingness to work in the USA For that reason, we would call it an okay brand to buy.
We wouldn't give a strong buy signal on Milwaukee Tool because much of it comes from China, but we do still believe that they produce quality tools worth considering. You should exercise caution when buying from Milwaukee Tool to ensure that you don't buy a tool made overseas if that concerns you.
One of the ways to consider it is the cost. Typically, the power tools made in China will cost less than those made in the USA. If the price seems suspiciously low, you may want to check the origin of the product to see where it was made. More and more of this brand is being made in the USA again, but we still think it would be wise if you were to watch closely.
We have even heard of some well-intended American patriots who would rather buy a used American-made power tool from the 1980s than a current product today that comes from overseas. While this is a laudable effort to support America, it doesn't support American factories. At the same time, you deprive yourself of some of the better features of a more modern power tool.
The Difference Between American Owned and American Made
Sometimes people think that just because a company is American-owned, it will be American-made as well. You see this false information repeated on TV shows sometimes that they only support American companies. An American company does not mean American-made.
We would like to emphasize that point. There's a difference. American owned simply means that they pay taxes to that country. For example, Techtronics Industries is Chinese-owned, which means that they pay taxes to China.
American made, on the other hand, means that they do the manufacturing in the United States. The workers in that country have paying jobs that support them. Many people have support because of the manufacturing plant. We would say that American-made products come with far more benefits than simply being American-owned because manufacturing helps to bolster the American economy.
For that reason, you shouldn't simply look at if it is an American company. Even a foreign company can be producing products that are made in America. You simply need to check beforehand.
What Are Some Alternative American-Made Tool Brands?
With the new development with Milwaukee Tool in parts of the USA., we would call this an American-made tool brand, but you do have to exercise caution with what you buy because not all of it is made here. The same goes for the other brands that we listed below. Research ahead of time to guarantee it. We actually have a full article on our favorite American-made tools here. Some of them include:
Champion
Gator Tools
Bondhus Tools
Briggs & Stratton
Crick Levels
Generac
Park Tool
Channellock
Conclusion:
That does it for this article; if you have any further questions about where Milwaukee tools are made, let us know in the comments below.
For a while, Milwaukee Tool largely made its products in China, but they have begun to shift back to producing their tools in the United States. We would still advise caution to ensure that you buy an American-made tool, but it has become more common than it was in the past.
Amassing an arsenal of tools to help you tackle any job is certainly important, but having a place to store those tools and keep them organized is also very important. For that, you can head over to our guide on American-made toolboxes here!
Hi, my name is Kevin and I'm from Pittsburgh, Pennsylvania. Choosing products made in America is important to me because it supports local economies, creates jobs, helps the environment, and ensures ethical labor practices. I also find that American made products are usually of higher quality so although they're a little more expensive, you save money in the long run. Before starting this website I was in the USMC infantry and nowadays I work on this website as a hobby.