Established in 1985, Traeger Grills ranks as the oldest and most established pellet grill company. They were family-owned and operated until 2006 when they sold the business for $12.4 million to a Florida venture capitalist. With that in mind, you may wonder what happened to the company after and where they make their grills.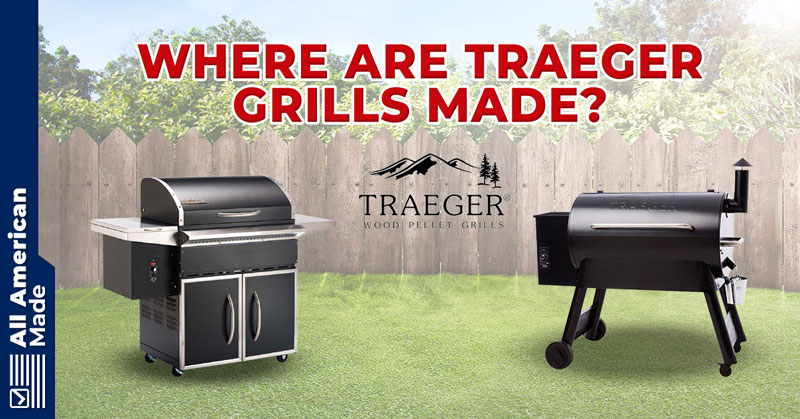 Traeger grills are made in China. Up until 2010, Traeger Grills were produced in Oregon, but they shifted production over to China after 2010. The company issued a statement saying that they did this to make their pellet grills more affordable.
If you'd like to learn more about Traeger and its manufacturing operations, keep reading as we cover everything related to the brand.
More About Traeger Grills Shifting Manufacturing
While we hate to see a great American company send its manufacturing jobs overseas, we believe that the new owners at Traeger had a good reason for doing so. The prohibitive cost of American-made pellet grills makes the price of those grills almost laughable. For example, instead of a $600 pellet grill, you could easily pay $1200 for a lower-end grill.
Still, even as an American-made grill, Traeger did a fantastic job at keeping its products affordable.
Many times, you will see American pellet grill companies, but they don't even come close to competing with foreign-made grills because of the higher cost. The average American can't afford to pay so much for a pellet grill. We love American-made, but we understand why a company would choose to send the manufacturing abroad when the costs make it impossible.
Another reason that they may have sent the jobs overseas came from the high cost of the acquisition. Many companies, after they acquire a new business, will send the manufacturing elsewhere to cover the cost of acquisition.
We also found the company was quite transparent about the origin of its products and kept the information up front where you could see it.
Traeger Grills Now Made in China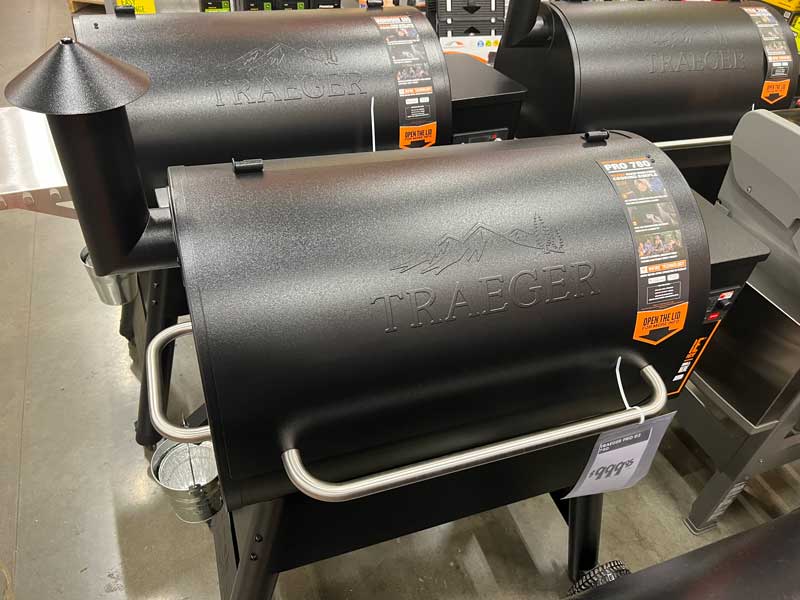 Since 2010, Traeger has manufactured its grills in China. Today, all Traeger Grills were made in China. Traeger has been owned twice since the Traeger family sold its business in 2006. First, you had the Florida venture capitalist who bought it, and in 2014, it sold again to Trilantic Capital Partners.
After the sale in 2014, Traeger moved its headquarters to Utah. The CEO said that this allowed Traeger to conduct a reset where they could clean up the toxic work culture in Oregon at the time. You can learn more about Traeger's move to Utah here.
Under the new ownership, the grills coming out of China improved. The new brand tightened up its manufacturing processes and made more innovations like sawhorse-style legs.
While Traeger Grills currently makes all of its products in China, we could see them begin to manufacture in other countries as the brand keeps growing and deals with new problems. However, as of right now, all the Traeger Grills are made in China.
One thing that I don't love about Traeger is that they don't do a great job of labeling where their grills are made. For example, if you look at the label below that's on their grills, it doesn't list where the grill is made.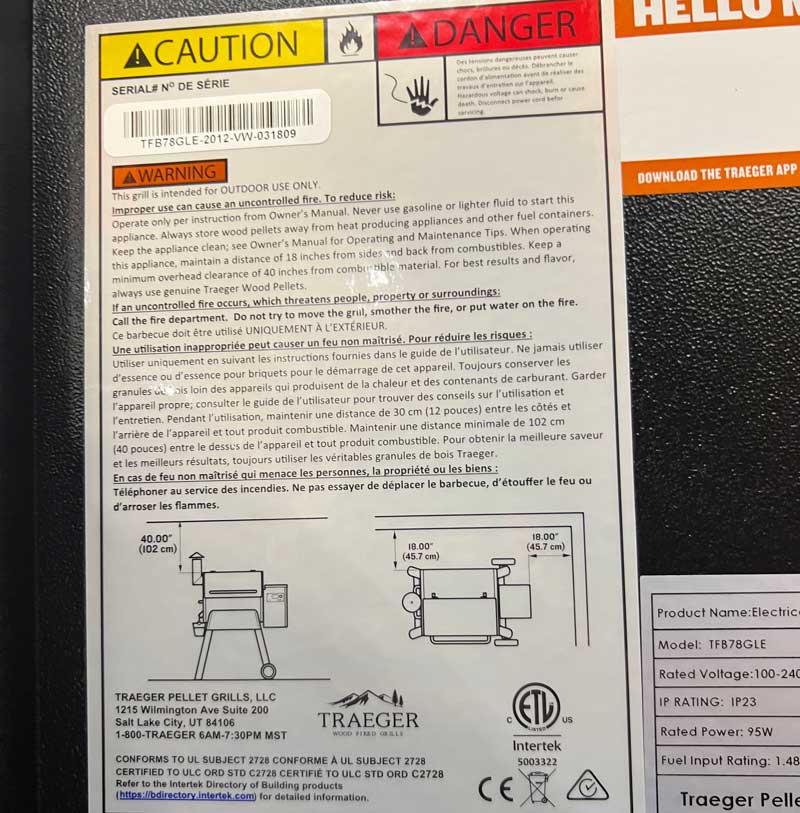 Understanding Why Joe Traeger Sold His Brand in 2006
We would like to speak about Joe Traeger selling the brand because of how deeply it impacted the company's manufacturing in the USA. Joe Traeger was the mastermind behind the Traeger Grills, which started in 1985. It began with him patenting his ingenious wood pellet burning grill.
What made the wood pellet grill so great came from how you could influence the flavor of the meat with different species of wood—ever heard of a mesquite barbecue? Mesquite is a specific wood species that creates a distinct smoky flavor.
At the same time, wood pellet grills created less ash and, therefore, less cleanup than other grills. From 1986 until 2006, Joe Traeger held a patent that kept out all competition against his company. When 2006 rolled around, Joe thought it better to sell the company than to deal with the new competition that would soon flood the market. In particular, he may have realized how difficult it would be to compete with companies that were manufacturing abroad.
Since 2006, you have had several competitors that have begun to make wood pellet grills of similar quality.
Moved Abroad: Was It a Bad Thing?
You do have some silver lining in Traeger moving its manufacturing to China. For example, as they moved the manufacturing to China, it allowed the brand to expand more so that they could hire more staff within the United States.
On the one hand, they lost manufacturing jobs, but Traeger continued to give back jobs in other ways, like at its headquarters and distribution centers.
Will the USA Ever Welcome Back Traeger Manufacturing?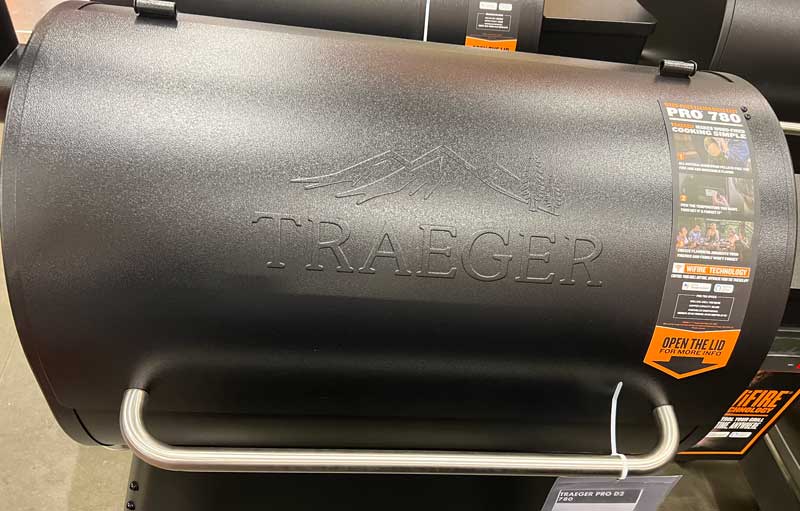 We don't know if the pellet grills from Traeger will ever make a return to manufacturing in the United States. However, Traeger announced plans in the spring of 2021 to build a $3 million facility where they will manufacture hardwood pellets. The wood products bought from Traeger will have exclusive sourcing from Virginia.
Speaking of the wood pellets, where are Traeger wood pellets made? Traeger wood pellets are actually made in the USA. You can find out more about their manufacturing of wood pellets in this video below.
This decision will create 15 new jobs in Wythe County. Traeger says that they will coordinate their efforts with Musser Lumber Co. Inc. to produce materials for their wood pellets. One of the great things about the wood pellets from Traeger comes from its environmentally friendly approach to manufacturing them. For example, their wood pellets come as a byproduct of cabinet flooring, wood construction, and things of a similar nature.
They take the materials and compress them to create the wood pellets, rather than having to chop down trees or other things for these materials, which would be less environmentally friendly. It makes use of something that would have gone to waste.
Some of the wood pellet flavors that you can buy from Traeger include hickory, mesquite, pecan wood, cherry wood, and applewood. They also have their signature blend that you can buy while supporting American manufacturing under this brand. You can learn more about Traeger and its wood pellet flavors here.
Even if this doesn't bring back a huge number of jobs to the United States, Traeger plans to purchase a few million pounds of hardwood products every month. The investment will create a blossoming job market for the sawmills and forest owners of Virginia.
This investment, along with other investments from other companies, will contribute $21 billion to the economy annually and indirectly create new jobs. We salute Traeger for this effort.
We'd love to say that Traeger will one day move its manufacturing jobs back to the United States, but due to the prohibitive costs required to make a wood pellet grill, we don't see that as likely. Most American-made wood pellet grills will cost you over $1,000. Traeger does its best to appeal to a wider market audience, which it would struggle with if its grills were manufactured in the USA.
Are You Supporting American Business and American Jobs by Purchasing These Products?
Buying a Traeger Grill no longer supports American manufacturing jobs on a large scale. They do prop up some other jobs in the USA like retail and distribution, but it no longer gives jobs to people who work at factories. Traeger has begun to reinvest in United States manufacturing in 2021 for its wood pellets, which shows you how the company does want to keep jobs within the USA.
The manufacturing of wood pellets may also one day become a big contribution because of a growing market share in the grilling industry. In the past, wood pellet grills accounted for one percent of all grills. Today, wood pellet grills hold close to a 20 percent market share. That information shows you how you still have room for growth with wood pellet grills.
What Are Some Great American Made Alternatives?
You still have some great American-made wood pellet grills, but we would like to point out how they will cost more than a Traeger or a Pit Boss. Because of that, many of the American-made wood pellet grills don't have as big of a presence online. You see them more as regional players rather than playing on a big scale.
American Made Wood Pellet Grills: Weber
One of the few exceptions to this rule is Weber, which makes its grills in Palatine, Illinois. All but two of the latest models continue to be manufactured here. The Spirit Series and the Genesis II Series come manufactured and assembled in either Taiwan or China.
Weber says that they make their SmokeFire pellet grills in Chicago. They do use globally-sourced materials, but you would be hard-pressed to find a better American-made company at a lower price. Their wood pellet grills are durable, stylish, and reliable. It also comes backed with a 10-year warranty. You would consider the SmokeFire grill a great smoker, and it does an expert job at searing as well.
We also found their pricing reasonable in comparison to some of the other American-made grills.
Cookshack: An American Icon
Existing within the grilling industry for over 50 years, Cookshack shows you another great American-made wood pellet grilling company. They make their products in Ponca City, Oklahoma. All of its products are engineered and made there.
We also found their pricing reasonable. Cookshack says that they have chosen not to go with a foreign manufacturer because it lets them choose their materials and the quality of their products.
Smokin' Brothers Wood Pellet Grills: Made in America
Produced in southeast Missouri, this family-owned and operated business has made wood pellet grills for over ten years, and they have had some raving reviews. This company doesn't pay as much attention to shiny gimmicks, and they emphasize the cooking quality. They build their grills with the best quality materials that they can find to guarantee quality.
They have a front-loading hopper, which has an advantage in that your pellets reach the grill much faster. The work surface at the front offers a convenience that many of the other wood pellet grills don't have. This company pays full attention to the customer experience and supports the people who backed its brand.
Popular Related Article: American Made Gas Grills You Should Know About
Traeger—The Brand That Started Wood Pellet Grilling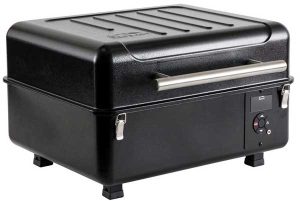 We can't forget how Traeger has left its indelible mark on wood pellet grilling. Even today, the brand receives recognition because of its rich history in the industry. This was the company that started it all. It all began with a guy who wanted to experiment with using wood-burning stoves, and up until 2006, Traeger held a monopoly on that market.
Interestingly, during their time under Joe Traeger, they weren't as big of a brand, and they were more of a regional player. In the Pacific Northwest, they had developed a cult-like following. Today, Traeger sells $300 million worth of grills, and they remain the largest manufacturer of wood pellet grills.
While they no longer make their grills in the USA, we respect this brand for its history and the fact that they have tried to bring back some jobs to the United States through its wood pellet manufacturing.
Along with manufacturing in China, Traeger is working on a manufacturing facility in Mexico as it tries to diversify its supply chain. Rumors have also spread about them possibly bringing back some manufacturing jobs to the United States, and we have seen that happen with wood pellets. Still, we find it unlikely that they will bring back manufacturing of the wood pellet grills to the USA due to higher costs.
Popular Related Article: Our Favorite Pellet Grills Made in the USA
Could Traeger Go American Made In The Future?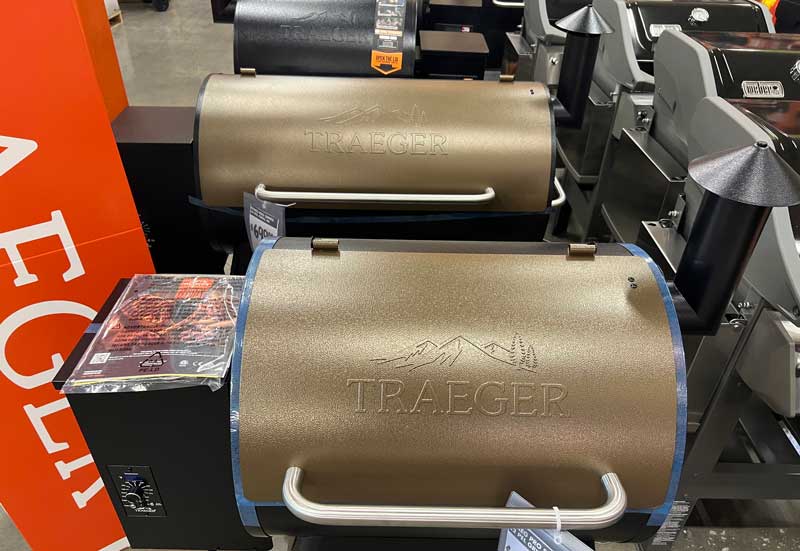 Just because a company doesn't make its products in the USA right now doesn't mean that it won't do so in the future. Traeger demonstrates an example of that to us where they left and have started to come back. Based on the facts and how we have seen some investment in manufacturing within the United States, we would recommend continuing to watch this company to see what may come of it in the future.
Wrap Up
That does it for this article. If you have any further questions about where Traeger grills are made, let us know in the comments below. Also, if you feel we missed any important information about the company also let us know in the comments below!
Hi, my name is Kevin and I'm from Pittsburgh, Pennsylvania. Choosing products made in America is important to me because it supports local economies, creates jobs, helps the environment, and ensures ethical labor practices. I also find that American made products are usually of higher quality so although they're a little more expensive, you save money in the long run. Before starting this website I was in the USMC infantry and nowadays I work on this website as a hobby.