The American company, Bose, is definitely a part of modern audio globally, with valuable contributions concerning the engineering and technology of speakers, headphones, and more. In addition, they've been expanding greatly and reaching all areas of casual, professional, and reference products.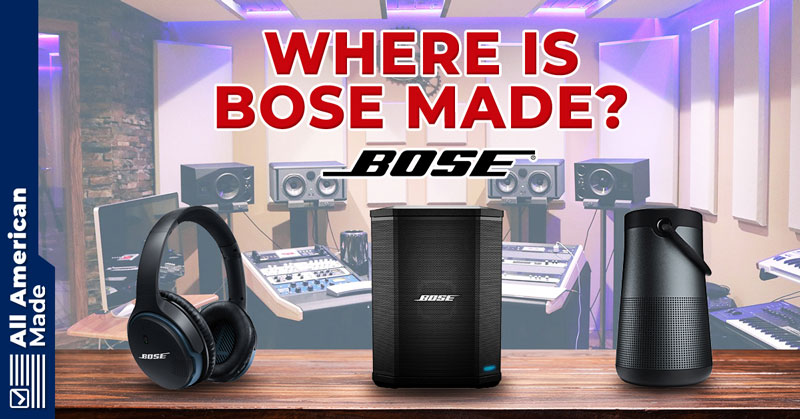 Although the company was founded in the United States in 1964, many people still wonder where Bose products are currently being made.
Bose speakers and products are made in many countries, including Mexico, Malaysia, China, and the United States. All of Bose's products are engineered and designed in the United States, and a lot of research takes place at the company's headquarters in Framingham, Massachusetts.
If you want to learn more about where each type of product made by bose is manufactured, keep reading, and we will go into more in detail on each!
What About Bose Speakers Specifically?

Still, it depends on the product series. For instance, aviation headphones, such as the Bose A20 and A20 Bluetooth headsets, are manufactured in the United States. As a matter of fact, the A20 Bluetooth is considerably the best aviation headset worldwide, and its production is entirely in America.
In addition, you can find Bose factories in America in the company's headquarters in Framingham, Massachusetts, or in Westborough and Stow, also in Massachusetts.
Most of Bose's headphones, including the noise-canceling ones such as the Bose 700, QC Earbuds, and QC 35 II, are built in China. Still, the company claims that all products made overseas are to the highest standards.
Furthermore, Bose made a good chunk of its speakers in Mexico, such as the SoundTouch MusicSystem IV, SoundLink Bluetooth Mobile Speaker III, SoundTouch 20 Series III Wireless Music System, Acoustimass 300, and more. In addition, Bose's factories in Mexico reside in Tijuana and San Luis Río, Colorado.
As for soundbars and some home theater systems, Bose produced a good amount in Malaysia, particularly the SoundTouch 300 Soundbar and the SoundTouch Music System IV. In Malaysia, Bose holds a factory in Batu Kawan, which also serves as the company's distributor.
However, as part of a partnership between Bose and Flex, every Bose factory in Malaysia and Mexico began to be a part of Flex's operation. So, as of now, most Bose products are made in China, with aviation headsets being manufactured in the US. In addition, before 2015, there were Bose facilities in Columbia, South Carolina, and Carrickmacross, Ireland, which, unfortunately, the company had to close.
Both companies were immensely important. For instance, the South Carolina installation was responsible for repairing, distributing, Bose manufacturing, and final assembling many products. Additionally, the Carrickmacross factory was responsible for the final assembly of the home theatre speakers and manufacturing different products.
Finally, although Flex officially operates them, Bose's former factories in San Luis Río Colorado and Batu Kawan still produce Bose products.
Who Owns Bose?

Based in Framingham, Massachusetts, Bose's current Chief Executive Officer is Lila Snyder from Stamford, Connecticut. Additionally, Lila is a former executive at Pitney Bowes and also a graduate of the Massachusetts Institute of Technology, making her highly familiar with Bose Corporation and its founder, Amar Bose.
However, concerning ownership through shares, the most significant keeper of Bose is the Massachusetts Institute of Technology (MIT), which holds an immense stock amount. Besides, the entire ownership of MIT was given by Amar Bose himself to the institute shortly before his passing.
The reason for Amar Bose to transfer a good chunk of ownership to MIT was to aid them in the investment of research and studies as a form of payback for the Institute's crucial role in Amar's history. However, the Massachusetts Institute of Technology can't take any management action concerning Bose since they own non-voting shares.
Still, as Lila Snyder is the company's current CEO, she is the mind behind most of Bose's essential decisions since 2020. Before her, the former CEOs were Phil Hess, Jim Scammon, Bob Maresca, and Amar Bose.
Moreover, before reaching this current status, Bose started pretty small in Framingham, with little investment by angel investors and Amar Bose's own finance. So, let's discuss a bit of Bose's origin and story, which includes many patents, trademarks, and brands that are original to the United States.
An additional fact about the Bose company that doesn't really concern its ownership but interacts with its PR image is its ambassador. So, Bose Corporation's ambassador is the pro golf player Rory McIlroy, who will be the brand's image for a good amount of years to come, according to a signed contract. Additionally, the Irish athlete will represent products such as speakers, car audio systems, headphones, and home theaters.
Furthermore, as the second most marketable athlete in the world, according to SportsPro, falling only behind the Brazilian soccer player Neymar, McIlroy is an excellent addition to Bose's image.
Popular Related Article: Where are Klipsch Speakers Made Currently?
Bose's Backstory

Amar Bose founded the company in Massachusetts in 1964 with the help of angel investors. Besides, Amar took an interest in the speaker audio business after buying a disappointing stereo system in 1956 and criticizing its performance. So, intending to develop efficient speaker systems, Amar Bose began studying methods of improving a loudspeaker set up to benefit the sound quality.
The primary method of improving a speaker soundstage that Amar tried was to build a speaker to play the signal against reflective surfaces. For instance, in a system with multiple speakers, Bose could generate an exciting arrangement of reflecting the sounds on the nearest walls and creating a concert-hall sensation in the room.
So, the company's first jab in the audio market was the Bose 2201 speaker system, which featured about 22 speakers, with the majority of them pointed away from the listener. Yet, the goal of playing sounds against the walls and using reflection to improve the soundstage was highly present in this model. However, released in 1966, the 2201 model became a total failure, and its production went on for only three years.
The 2201 model incident followed Amar's new measurement techniques concerning distortion and frequency response analysis since the current measurement techniques didn't appear to be compelling enough. Therefore, Amar Bose concluded that the sound quality could only depend on the listener's perception, and with that note, he began in-depth research and analysis of speaker systems.
So, two years after the first Bose release, Amar developed the company's second speaker system, the Bose 901, which emerged in the market in 1968. Moreover, the new model featured nine drivers, eight drivers responsible for the mid frequencies facing the walls behind the cabinet and a solo driver pointing to the listener. Therefore, the signal bouncing on the walls would be more present than the signal coming directly toward the listener, improving the soundstage dramatically.
By following this design, the 901 models became highly exclusive in terms of speakers at that time, being the only ones showing this particular intelligent engineering. As a result, Bose 901 became a huge hit and was responsible for Bose's fast growth in the 70s. Furthermore, this speaker system made itself the company's image, which Bose kept producing until 2016.
An exciting thing about Bose's speakers is their drivers, which are all custom-made and developed by Bose engineers. Yet, this approach highlights the company's originality since many speaker cabinets from different manufacturers feature drivers made by other companies.
Moreover, Bose also expanded its product line to reach the automotive business by marketing aftermarket car speakers, which unfortunately was pretty unsuccessful in the starting years. Still, Bose kept investing and researching the automotive field, making them reliable suppliers of audio systems for various car manufacturers.
Furthermore, one of the most exciting chapters of Bose's history is the invention of noise-canceling technology.
It all started on a flight from Zurich to Boston in 1978 when Amar Bose tried out electronic headphones to hear music mid-flight. So, on this day, while trying to listen for the headphone's sounds, the cabin sounds were affecting the listening experience hugely, which made Amar pretty unhappy. However, while noticing this issue, something clicked inside Dr. Bose's genius mind, making him instantly think of using a microphone to gather the frequency information of any external sound source and create a similar opposite signal containing the same information, thus, nulling external sounds. As a result, Amar Bose spent years researching and studying the design of noise-canceling headphones, resulting in the company's first NC models for air travel.
Today, famous Bose headphones, such as the Bose 700 and QC 35 II, are favored globally for their versatility in blocking noises during the commute, air travel, exercises, recording sessions, and many more applications. Yet, with the addition of reproducing high-quality signals, aiming for clear signals and excellent frequency response, these models are hugely relevant for routine and audiophile use. However, as aforementioned, all NC headphones are produced outside of the United States.
Nowadays, the company aims to focus on online selling and worldwide shipping, which led to the closing of many Bose's retailers all over the globe, including North America, Europe, Japan, and Australia. However, you can still find some physical stores in India, Southeast Asia, China, UAE, and South Korea.
Take a look into the Bose Testing lab with the video below!
Bose's Founder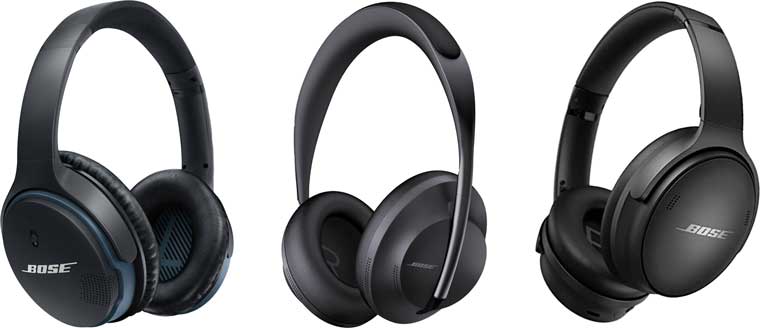 Amar Bose was born in Pennsylvania, the son of an Indian immigrant, Noni Gopal Bose, and a German-descendant American woman, Charlotte. Amar was already developing his interest in electronics at a young age by setting up a repair service focusing on fixing model trains and home radios. So, after graduating high school, Amar ingressed in the Massachusetts Institute of Technology, seeking an Electrical Engineering diploma.
After graduating, Amar spent some years working at MIT as an assistant professor. However, at that time, Dr. Bose bought the speaker system, as mentioned earlier, presenting artifacts in sound reproduction. As a result, Bose took an interest in speaker system engineering and began researching all high-end models available at the time, studying their weaknesses and acoustic issues.
After ingressing in the audio business, Amar led Bose Corporation to its current status, a worldwide known manufacturer that ships products all over the globe and holds many patents and trademarks.
Learn more about Amar Bose in the video below:
Quality of Bose Products

Bose has a generally high standard applied to the production of its stuff. So, you'll rarely see headphones like the QuietComfort Earbuds with cheap and feeble silicone or presenting creaks in their chassis. In addition, models such as the Bose QC 35 II are incredibly sturdy and are floored with excellent reviews concerning their durability.
Nevertheless, apart from the aviation headsets, all of Bose's headphones are made in China, but the build quality doesn't seem to have an impact. So, most people can notice that in headphones, Bose tries to include a cushioning material, which can be synthetic leather that supports the head and also serves as a protective layer for the headband. In this sense, most over-ear headphone models will show considerable flexibility and balance concerning the headband.
Moreover, every over-ear Bose model contains an earpad cushioning, which doesn't deteriorate quickly and is rather friendly while touching the outer-ear region. In addition, Bose also sells replacement parts such as the QC 35 ear cushion kit, carry case, as well as cables, adapters, and more accessories in case your original parts receive any damage.
Concerning Bose's speakers, they are highly sturdy and can operate reliably. For instance, their portable Bluetooth speakers have an incredibly dense plastic chassis, which is pretty resistant to any external interaction. However, home theater systems, although intensively durable, these systems do not feature as many premium-grade internal parts as different top-ranked systems in the same price range.
Additionally, Bose also has car speakers, which are considered reasonable and shouldn't keep any consumer worried about durability. In addition, apart from being sturdy enough, Bose's car speakers are incredibly acoustically-optimized, delivering high-quality sounds.
However, both home theater, portable, and car speakers are either manufactured in Mexico, Malaysia, or China. Yet, all facilities follow the same standard quality of craftsmanship, with the difference mostly laying in the material quality.
Now, concerning the quality of Bose's American-made products, we can review a bit of the A20 and A20 Wireless aviation headsets, which are currently the only products manufactured in the US.
The A20 and its wireless version are produced in Framingham, Massachusetts, and offer incredibly reliable materials and craftsmanship. In addition, since they're aviation headphones, you can expect a massive level of noise-canceling technology, making these extremely efficient at barraging motor sounds since they're optimal for pilots. Moreover, their driver features exclusive Bose engineering, as well as the headset's microphone, which may sound a bit telephonic, but are optimal for clear communication.
Furthermore, both A20 and A20 wireless show an outstanding level of durability, displaying suitability for routine use even on commercial aircraft. So, don't expect to look for replacement parts too soon on these American-made models since they'll probably last roughly a decade without showing too much wear and tear.
Moreover, Bose also has a modern Audio sunglasses product line, which also features production outside of the US but is incredibly reliable. Unfortunately, as a more new type of audio equipment, there are not enough reviews available to reveal Bose's Audio sunglasses' durability in the long run. Still, their material and body appear to feel relatively cheap or fragile and may not have a long life expectancy, according to some reviews.
In addition, many of Bose's products receive upgrades and newer versions, typically under different names, and may return with better quality material and sounds. For instance, the Audio Sunglasses are already under development for a more modern version, with improvements, especially concerning user feedback.
Besides, maybe through new version developments, the Bose manufacturing place of specific products may change. For instance, while making a more recent version of a product that Bose commonly produced in Mexico, the most modern upgrade may shift its production to Malaysia. So, many of Bose's speakers had their production happening in the US and only moved overseas after a new and more modern version came out.
Popular Related Article: Where is Polk Audio Made?
Bose's First Models
Let's go through some of Bose's first models, which in the majority were initially made in the US, except for a few audio stuff debuted in the last decade.
Bose Speakers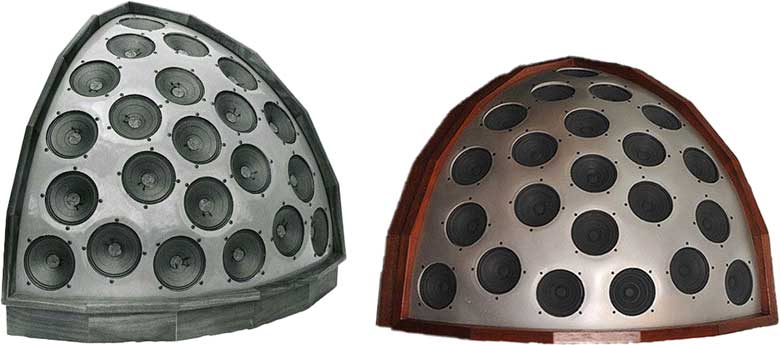 As aforementioned, Amar Bose made the first Bose speaker system in 1966 and named it 2201. However, while containing 22 speakers in the model, most of them facing away from the listener, the release was a commercial failure. Still, only two years later, Amar crafted the Bose 901 model, which became a total success, playing a vital role in the company's growth. Additionally, both the 2201 and the 901 were handcrafted, engineered, and assembled in the USA.
Bose Headphones and Aviation headsets

Bose began producing and marketing headphones in 1989, starting with aircraft headsets. So, the Bose Aviation Headset debuted in 1989 and became the first commercially ready active noise-canceling gear globally. Furthermore, the release of this technology cut a mark in the aviation world, which led to Bose signing contracts with the US Army and NASA. In addition, they were the first models which Bose's engineers developed in Framingham in 1989.
Moreover, Bose directed its talents toward the consumer market in 2000 concerning headphones. In addition, it all began with the famous outer-ear headphones, the QuietComfort model, also known as QC1, which until today receives constant updates and new versions released.
Furthermore, concerning in-ear models, Bose's first attempt at launching earbuds was in 2006 with their Bose In-Ear earphones. However, this first release met a substantial number of complaints regarding the earbuds' ear tips, which could hardly stand stable in the ear during demanding activities. So, some redesigns took place between 2007 and 2008, with many improvements to the model's cable, ear tips, and plugs. Additionally, newer versions kept emerging as well as more modern models, many featuring ANC technology, which was an exclusive feature among in-ear headphones at the time.
Moreover, the company also developed and marketed Sleepbuds, which are earbuds designed to deliver a better sleep experience by treating sound pollution around the wearer. However, for many reasons for the Sleepbuds lousy battery life, Bose discontinued them in 2019. However, for some reason, they decided to debut SleepBuds 2 in 2020, with many improvements regarding battery life and technical features, which received a good appraisal.
Furthermore, Bose also manufactured their first On-Ear headphones, the QuietComfort 3 and the OE1, in 2006. So, these aimed better at uses during exercises such as jogs and walks and used to have 25 hours of battery life, which was pretty amazing at the time of their release.
Finally, concerning their discontinued headphones, most of their first models were first crafted in the United States, specifically in Framingham, Massachusetts. So, independently of over-ear, in-ear, or outer-ear models, Bose's first display of the new-developed technology regarding any of those began in America. However, due to the company's global demand and the necessity of keeping their products' selling prices lower, the primary production of first-series headphones took place in China.
Bose Audio Sunglasses

Bose initially marketed their first audio sunglasses under the name of "Bose Frames" in 2019, which rapidly became famous and successful. In addition, this new concept is pretty exciting for many consumers who seek to go on with their day while routinely listening to music on a smooth and not too demanding approach. So, by investing in this new form of audio, one can expect many deliveries by Bose in the upcoming updates concerning the Sunglasses Audio department.
In addition, as with most of the products discussed above, either audio sunglasses, headphones, or speakers, every research that brought updates and development regarding any product within these segments took place in the United States at Bose's headquarters. So, although many of Bose's products shift production from country to country, their development, research, and engineering all take place in the company's homeland.
American Made Alternatives to Bose Audio
Although Bose is an American company, their American Made products are long gone and may only be found while browsing through eBay or used resellers. However, some American companies still deliver " Made in the USA" models of headphones, speakers, and earbuds.
Some of the companies you can rely on buying if you want exclusively American manufacturing in their development are, but not solely:
Westone
Grado
Audeze
Dan Clark Audio
Tekton
Zu Audio
Salk Sound
Ascend Acoustics
Klipsch
Hi, my name is Kevin and I'm from Pittsburgh, Pennsylvania. Choosing products made in America is important to me because it supports local economies, creates jobs, helps the environment, and ensures ethical labor practices. I also find that American made products are usually of higher quality so although they're a little more expensive, you save money in the long run. Before starting this website I was in the USMC infantry and nowadays I work on this website as a hobby.