Being an avid runner and also someone who loves to support companies that manufacture their products in America, I decided to take an in-depth look at where my favorite running shoe company, Asics, manufactures its shoes.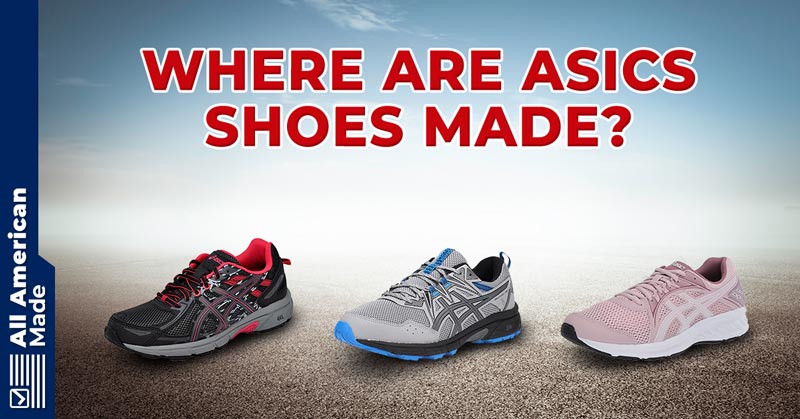 In the rest of this article, we'll answer the question regarding where Asics are made and share other interesting information about the company you'll find interesting.
Asics shoes are made in Vietnam, Indonesia, and other countries where the cost of manufacturing is low.
Here is a screenshot I took of Asics customer service telling me where their shoes are currently made.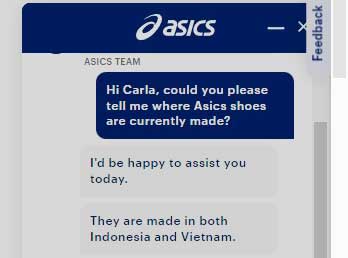 Are Any Asics Shoes Made in the USA?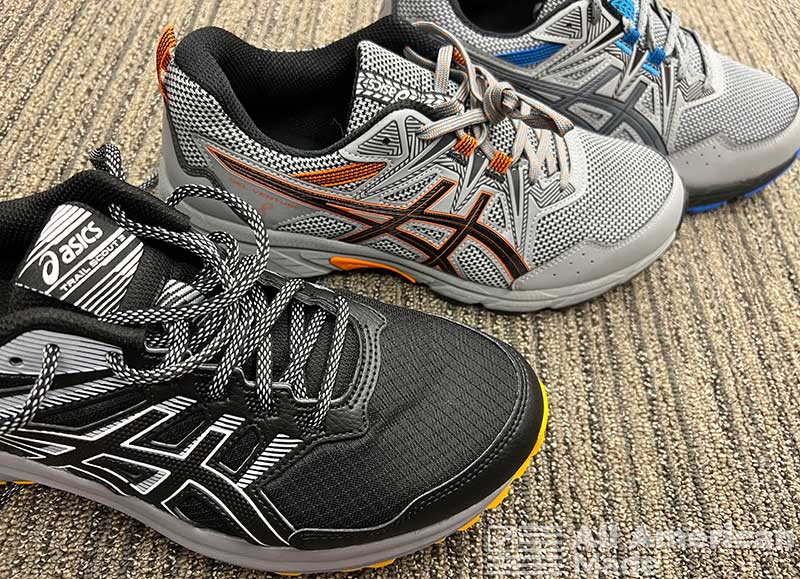 Unfortunately no, Asics has remained a roaring presence in Asia, and it seems it'll stay that way for a while. They've exclusively manufactured around the continent, with only premium footwear produced in Japan, but nowadays, almost all of their shoes are made in Vietnam and Indonesia. However, if you're interested, we have a list of our favorite running shoes made in the USA that you can check out!
More on Asics's Manufacturing
I actually decided to go to some local shoe stores by my house to see where the Asics shoes being offered there were made.
The first shoes I came across were made in Cambodia.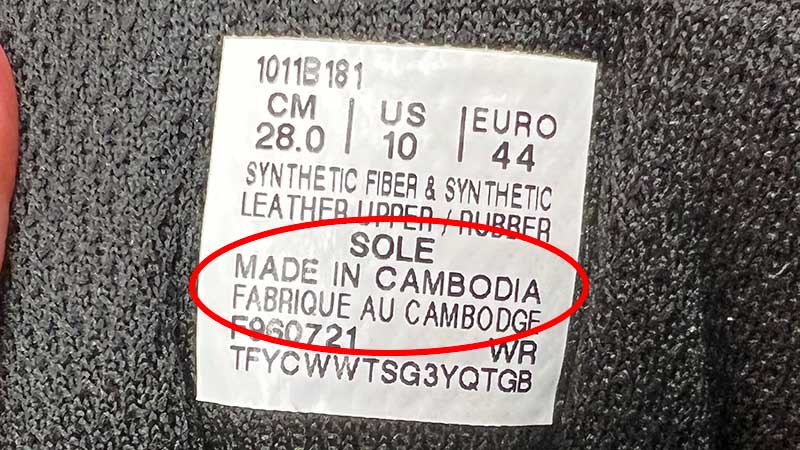 The second pair of shoes I inspected were made in Vietnam.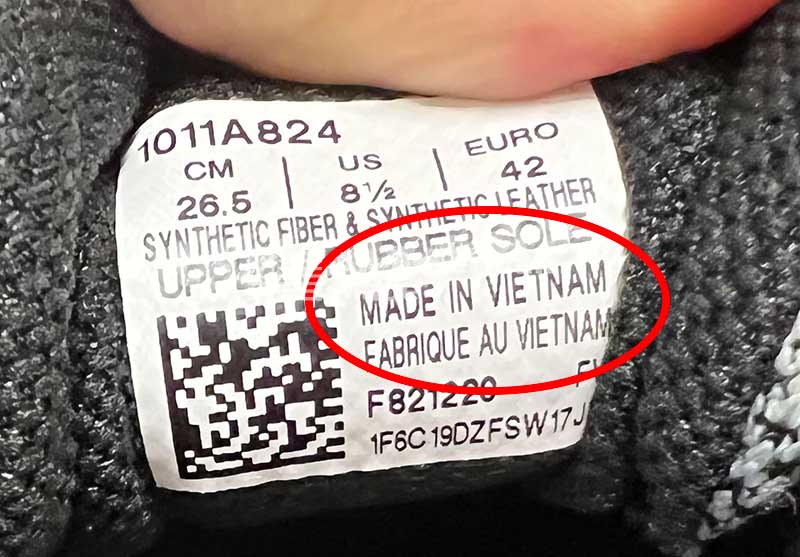 The third pair of shoes I came across were also made in Cambodia.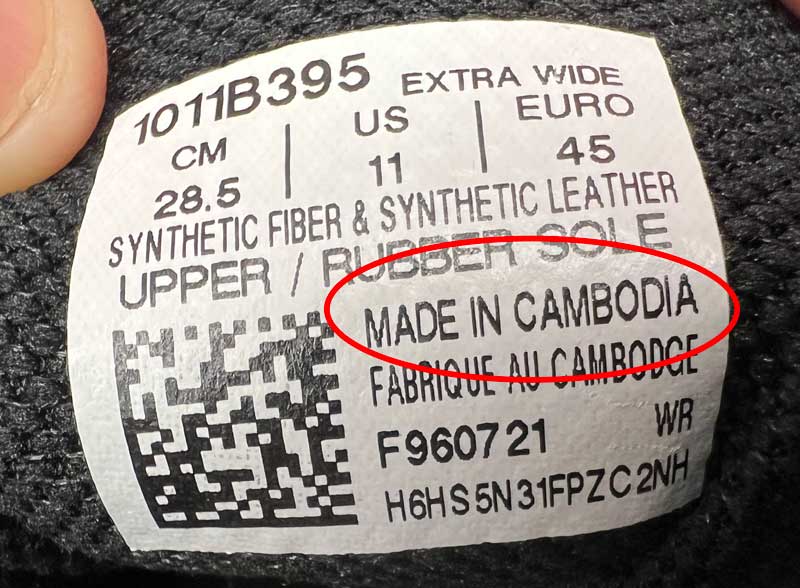 The fourth pair of shoes I came across were also made in Indonesia.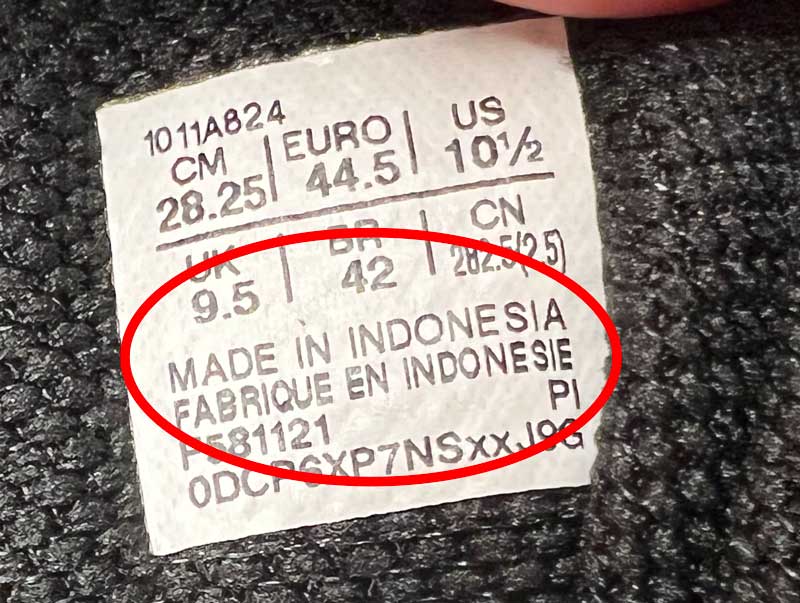 The fifth pair of shoes I checked were manufactured in Cambodia.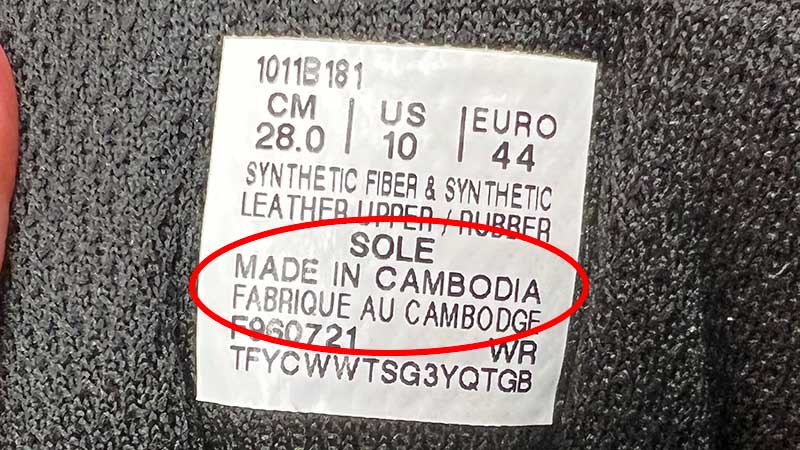 The sixth pair of shoes I checked was also made in Indonesia.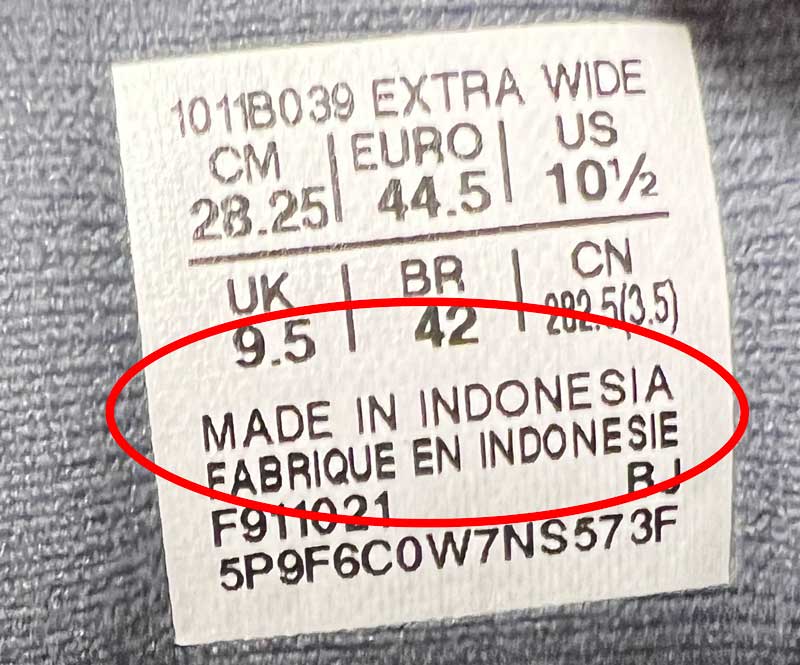 The fourth pair I came across were made in Vietnam.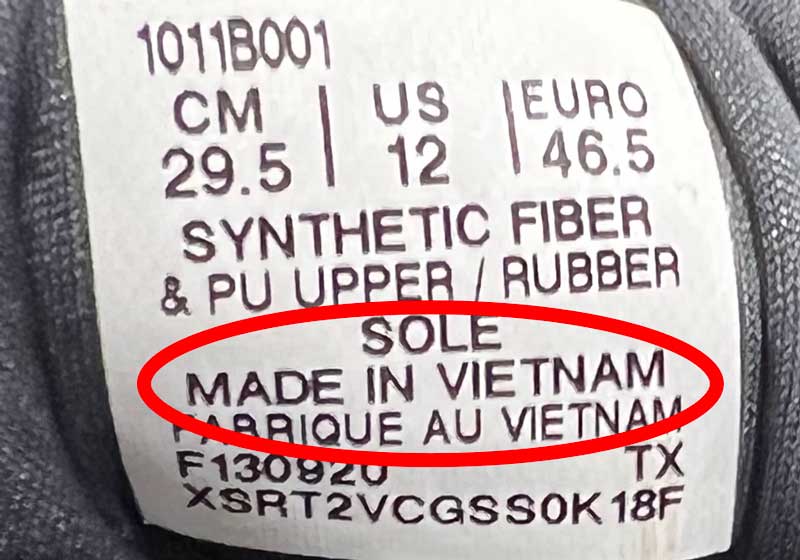 The fifth pair I inspected were made in Vietnam as well.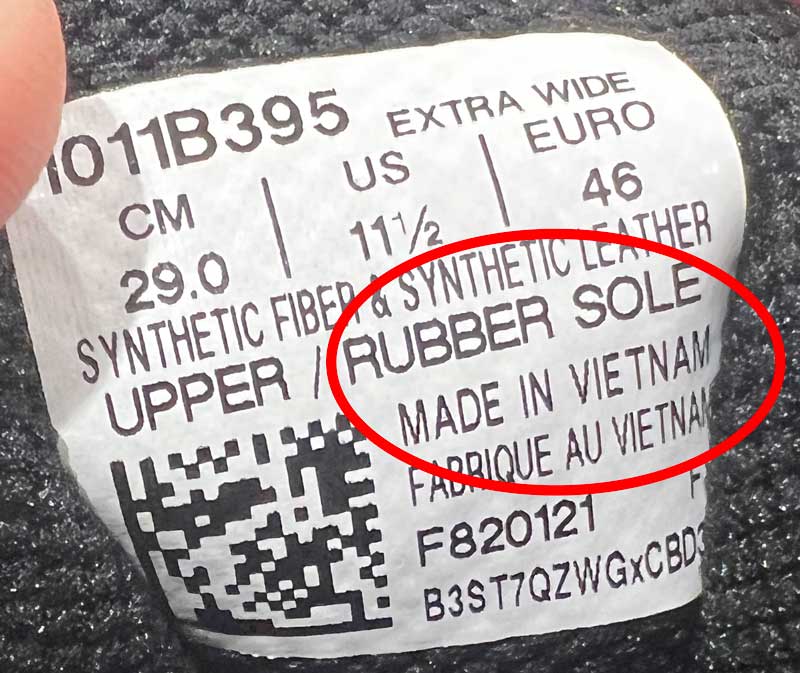 After checking about 30 more pairs of Asics shoes, I found that the vast majority were made in Vietnam.
Are Asics Shoes Made in Japan?
No, although many think Asics shoes are still manufactured in Japan, this is sadly not the case anymore. You won't find Asics shoes made in Japan; instead, you can find Onitsuka Tiger shoes made in the country.
Here is a screenshot I took of me asking Asics staff if any of their shoes are made in Japan or China.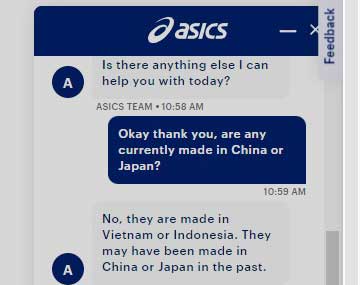 In 2002 a group within Asics Corp. decided to revive and relaunch the then abandoned brand Onitsuka Tiger. In 2008, Onitsuka Tiger became a premium line and alternative to Asics. It acts almost independently from its parent company, and its purpose is to reinterpret the company's tradition and archives. Introducing their Nippon-Made lifestyle and sports footwear made in Japan.
In 1980, the brand established its last production factory in Japan, the Tottori ASICS Industry Corporation complex, later changed to San-In. It was for a little over a decade the main manufacturing plant of footwear and accessories for Asics, but eventually, due to increasing costs of distribution and labor, these Japanese factories and manufacturing divisions were liquidated and sold.
These shoes are customized and handmade in the Tottori Prefecture region of Japan. As for 2019, Onitsuka Tiger claimed that it intended to further capitalize on its Nippon Made line and further expand its focus on Japanese apparel and equipment expertise.
While there's not much information regarding the number and process of producing facilities for Onitsuka Tiger, I can say for a fact that if you're looking for Japanese-crafted shoes, you can take a look at their Nippon-Made line of accessories through this link: Nippon Made Footwear.
Are Any Asics Shoes Made in China?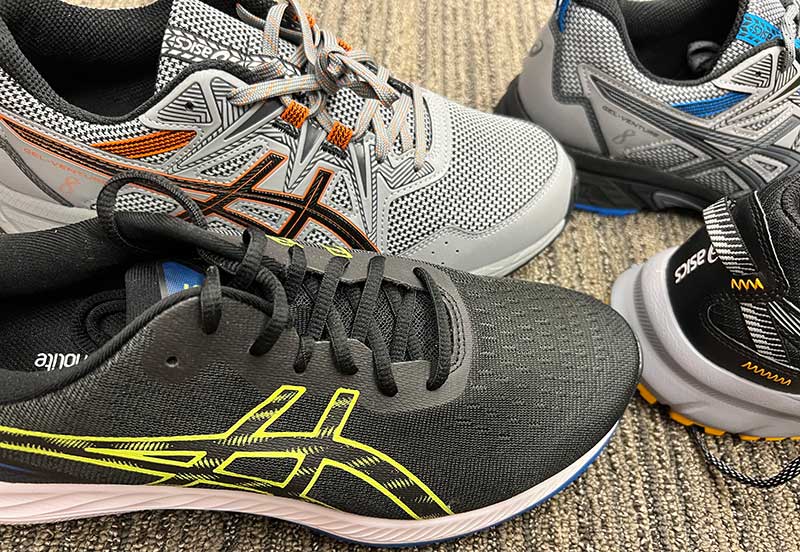 No, thankfully, Asics has stopped all manufacturing in China. Most of that manufacturing moved to Vietnam and other countries with higher labor standards but still have a relatively low cost of production.
While it is known that Asics started manufacturing in Vietnam in 2013, the brand keeps its records on its books, making it a bit hard to tell which lines are made where.
Asics is not the most transparent brand regarding its production or facilities, as often is the case with large corporations. In fact, legislation from the USA and Europe which declared that every item should include its country of origin was the reason for the company to start including this on their labels.
The brand hasn't shown any signs of expanding its production force outside of Asia, as it's been a continuously growing brand in the continent. That said, we're still very thankful that none of their shoes are made in China.
Who Owns Asics?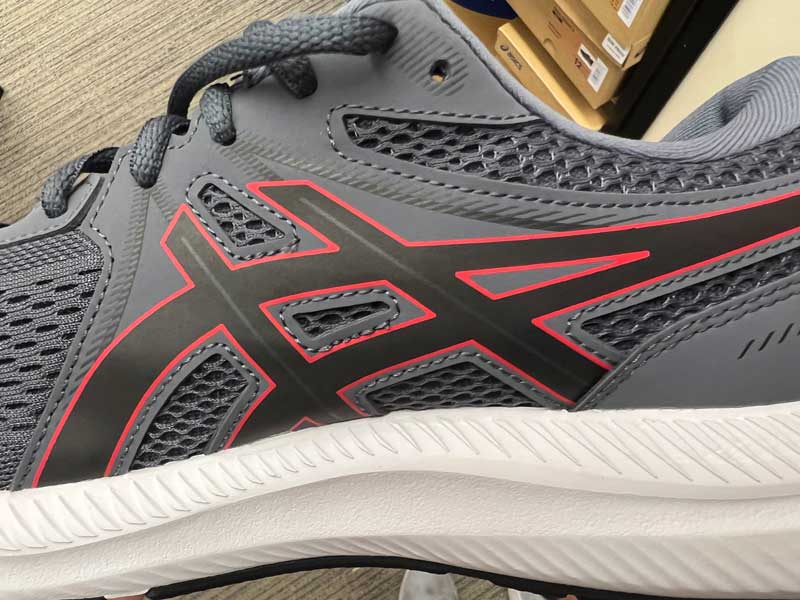 Asics has remained a public joint-stock corporation since 1977, when Onitsuka Tiger merged with GTO and JELENK. So, there isn't a specific person behind the whole operation, its public head though is chairman Kiyomi Wada.
The video below talks more about the founder of ASICS and how the company has evolved over time.
Asics Sustainability and Supply Chain
According to Asics' sustainability report, the company has been emphasizing improving its carbon footprint and ensuring its supply manufacturing chain is ethically produced. For this, the corporation has been employing renewable energy resources and reducing the amount of water they use during the manufacturing process within their facilities.
Since 2020, Asics' water use has steadily reduced by 8.3% on an annual basis. This roughly translates into 150.000 liters of water saved per year; according to their report, they only hope to increase these numbers in the years to come.
As for supply chain manufacturing, it accounts for 65% of their overall environmental impacts. Asics uses Tier 1 supplier factories, this means that manufacturing is in the hands of their partners, who are contracted to conduct manufacturing business for a production partner; in this case, the production partner is Asics.
Regarding their supply chain manufacturing process, the brand has supported the improvement of their laboring facilities in 69.2% of their Tier 1 providers. When you compare these manufacturing practices, you can see they are similar to the ones from other major brands, but on a lighter note, it's great to see the company aims to improve its working environment.
By 2020, Asics had decreased its CO2 emissions by 41.8% for every pair of shoes manufactured within its facilities. As for their supply chain facilities, they revealed in 2021 a 30.8% reduction in absolute CO2 emissions.
How Asics Manufacturing Has Changed
Asics is a Japanese multinational corporation that started as Onitsuka Tiger back in September 1949. Founded by Kihachiro Onitsuka, he began manufacturing basketball footwear in his hometown of Kobe, Hyogo, Japan, for almost a decade before expanding to other Olympic sports with innovative designs.
Kihachiro started manufacturing under American sports as the main influence, and in 1950 he came up with the first Onitsuka Tiger suction cup basketball sneaker after being inspired by a bowl of octopus tentacles. By 1952, youth academies and local championship-winning teams were wearing Onitsuka Tigers as part of their official uniforms. So, when the 1956 Olympic games came, the brand had become Japan's national basketball team shoe supplier.
Onitsuka was now a rapidly growing brand, mainly because it started imprinting technology into its sneakers. Kihachiro's eureka moment, however came from its obsessive desire to develop running sneakers that would keep marathonists feet free of blisters.
At this point, manufacturing remained exclusively in Japan, but workers had to strictly comply with Kihachiro's designs and prototypes with a rather thorough quality control process. In 1957 the first legend to ever wear Onitsuka Tigers became Ethiopian runner Abebe Bikila, who won the Mainichi Marathon with his first pair of shoes, the Tiger MARUP.
These are the core origin of every modern running sneaker. It was the first shoe to use nylon instead of cotton to prevent sweating. It had a lightweight reversible sponge sole and extra sponge material in the heel to absorb shock. According to the man himself, it was designed for speed and endurance.
Onitsuka then revolutionized the use of nylon in 1958. And it became the prime material for its sneakers as the brand became a global staple for wrestling, fencing, and of course, running. Part of this first expansion into the world came thanks to Phil Knight, who stroke a distribution deal between Onitsuka and Blue Ribbon Sports.
In 1966 Onitsuka became globally renowned with the Mexico 66 design, also known as the LIMBER UP. This design debuted the ASICS stripes for the pre-Olympic trials of the 1968 Mexico City Summer Olympics. The design garnered an instant cult following, and in 1972 Bruce Lee wore a pair of yellow Mexico 66 Tigers when shooting the movie "The Game of Death." As you can guess, this only propelled Onitsuka even more into a fan favorite status in Asia and increased its cult following in America.
To tap the potential of increasing demand and partnerships, as well as to deal with economic uncertainty in Japan, Onitsuka merged with GTO and JELENK to form what we now know as Asics in 1977.
During the '80s and '90s, Asics remained a steady and dominant name in Asia. But its presence in the US and Europe was overshadowed by domestic brands such as Adidas, Puma, Reebook, and Nike. In 2006 however, Asics saw the opportunity to expand as they continued growing their net sales every year, so they started to acquire overseas brands such as Haglöfs, earning the opportunity to manufacture national cricket and soccer kits.
Since the last decade, Asics has enjoyed a snowball effect regarding its presence in the United States and Europe. This allowed the company to expand its operations by opening factories in Vietnam, Indonesia, and Cambodia alike mainly to produce even more footwear to suffice global demand at a very competitive price.
On the other hand, growing revenue and success enabled Asics to explore leisure footwear in recent years. Tapping into retro and nostalgic recreations by reviving some of the most successful and popular icons made designs from the Onitsuka Tiger lines, most of them made in a more transparent fashion in Japan.
Through great quality and boutique standards alike, Asics has expressed its intentions to capitalize on its growing popularity in European fashion, as this market has been yielding a steady net of €400 million in revenue a year. All the more fascinating is the fact that Onitsuka Tiger has been growing as a mono-brand, seemingly now departing more and more from the Asics ecosystem.
It's only a matter of time before we see what this Japanese behemoth will amount to do in this coming decade. While there's no apparent intention of installing factories in the US or Europe at the moment, there's certainly an opening within their deluxe branch of Onitsuka Tiger; only time will tell. One thing I will say is that because of the bad reputation of manufacturing products in China, many large companies are moving from China to countries like Vietnam to improve their brand image and also make their shoes in a more ethical way.
Related Article: Where Are Brooks Shoes Made?
American Made Alternatives to Asics Shoes
While Asics may be a top-tier quality sneaker manufacturer, all of its products are made in what has become a traditional and almost standardized practice. So, we've gathered a list of American-made sports shoe manufacturers that offer outstanding products with more transparent policies and labor.
At the same time, there are a few relatively lesser-known companies that you might want to take a look at when browsing through locally produced sneakers. After skimming this list you could also check out our article on running shoes made in the USA or our article on shoes made in the USA (all types).
New Balance: New Balance offers several great running shoes that are made in the USA. Their 990 v5 core is the model we recommend.
Carson Footwear: Founded in 2013 by Everett Carson, this company was and still is based and made in Oregon. Carson's footwear brings a minimalistic reinvention of hiking, running, and fencing, among other types of shoes.
Carson's take on an industry that has been somewhat abandoned by the American entrepreneur. It drifts away from outsourced labor in order to bring in profitable footwear for both the country and the environment, as most of its prime shoes are made from renewable top-tier materials.
SAS San Antonio Shoes: As its name infers it, San Antonio Shoemakers was founded in San Antonio, Texas, by partners Terry Armstrong and Lew Hayden back in 1976. This company is a true American success story, starting as a small-time 13-shoemaker team that expanded through word of mouth before moving to a larger factory in Del Rio, Texas, in 1985.
Beyond their rich history, SAS offers a vast catalog of athletic shoes for almost every endeavor, extending from boot camp to running, weight training, and even climbing for men and women. Additionally, they're an active supplier of Operation Homefront, which provides the troops with adequate footwear and military families with care packages in the state of Texas.
SOM Footwear: Handmade and based in Montrose, Colorado, since 2014. SOM established itself as a local manufacturer of minimalistic footwear that to this day, produces every shoe under one single factory/headquarters in well, Montrose, Colorado. Their products are made with raw materials sourced from within the very state in an eco-friendly fashion. Plus, you can contact them to support their hunt for better domestic materials!
They also specialize in perfecting trail running and casual sneakers with a very unique sense of community, as the company has become a supplier for local teams and athletes.
SoftStar Shoes: SoftStar shoes all hail from their original facility in Oregon in 1985. Founded by husband-and-wife Tim and Jeanie Oliver, they were inspired to sew soft leather shoes by a local artisan who taught them how to do the same for their daughter Corina.
Since then, SoftStar became one of the most organic shoemaker brands in the world! Every shoe is handcrafted from raw materials with a design modeled after the human's natural feet silhouette. I found out that they apply this same principle to their athletic footwear, and I think it's a remarkable approach to athletic footwear for basically every sport there is.
| | |
| --- | --- |
| Brand Name | Origin |
| New Balance (select models) | Massachusetts and Maine |
| Carson Footwear | Milwaukie, Oregon |
| SAS Shoes | Texas, USA |
| SOM Footwear | Montrose, Colorado |
| SoftStar Shoes | Philomath, Oregon |
Wrap Up
That does it for this article. If you have any further questions regarding where Asics are made, let us know in the comments below. If you have any information you feel we should add to our article also, please let us know below.
Hi, my name is Kevin and I'm from Pittsburgh, Pennsylvania. Choosing products made in America is important to me because it supports local economies, creates jobs, helps the environment, and ensures ethical labor practices. I also find that American made products are usually of higher quality so although they're a little more expensive, you save money in the long run. Before starting this website I was in the USMC infantry and nowadays I work on this website as a hobby.