Founded on May 28, 1889, in Clermont-Ferrand, France, Michelin became the leading manufacturer of tires in France. They rank as the second-biggest tire manufacturer in the world after Bridgestone. Knowing its origins as a French company, you may wonder where Michelin makes the tires.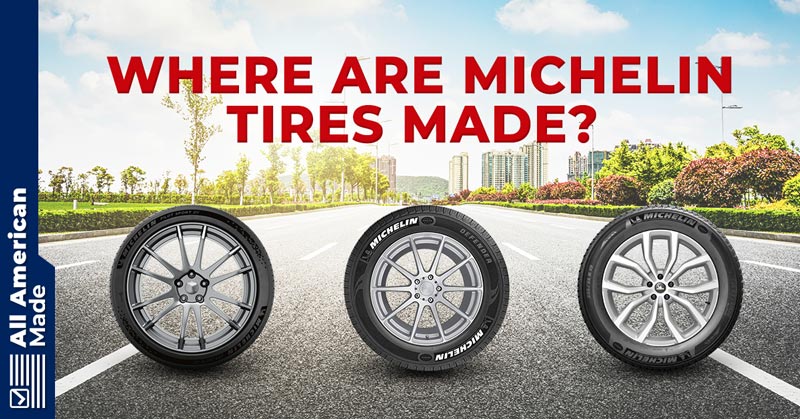 Michelin tires are made in several countries, including the United States, France, Canada, Mexico, and others. Michelin is a French company with its main factory in Clermont-Ferrand, France. They have 19 facilities in North America, and their larger facility in North America is in South Carolina.
If you'd like to learn more about Michelin and its manufacturing practices, keep reading. We will go in-depth on where they produce Michelin tires in the United States.
Michelin's Presence in the USA?
Michelin is a company with significant production in the USA, but as mentioned above, they are not an American company. They are French. The manufacturing jobs that they provide to Americans make them worthy of support, however. For those looking for distinctly American-made and American-born brands, you might choose Goodyear, Hoosier, or Cooper Tires, the last one now owned by Goodyear. All of those brands do a great job at keeping the manufacturing jobs in the United States. If you'd like, you can check out our full guide on tires made in the USA.
You can't go wrong with Michelin either because of its large manufacturing presence in the USA. With that said, we would still advise that you check the DOT code to make sure that the tire you buy was made in the USA. In all likelihood, they produced it in the US, but you do have some tires that may come from other locations like Canada or Mexico.
Along with being American-made, Michelin tires have a reputation for fuel efficiency, quiet rides, and longevity. The average Michelin tire will last anywhere from 45,000 to 85,000 miles. Michelin tires performed incredibly well as all-season tires.
Michelin's Largest Plant Location in The USA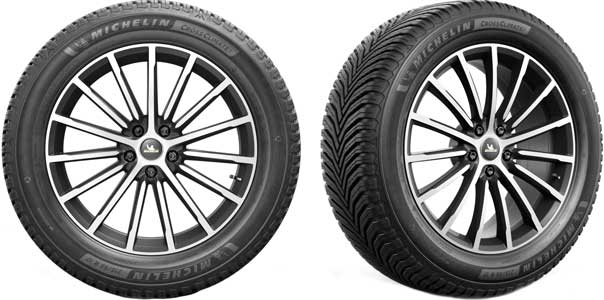 On the North American continent, Michelin has its largest presence in South Carolina. In Lexington County, they had the second-lowest unemployment rate at 2.5 percent, thanks in part to Michelin. Michelin's North American headquarters sits in Greenville, South Carolina, and an estimated 10,000 of its workers are working in the state.
When you consider how Michelin's total North American manufacturing presence is 22,750, that means that they employ nearly 50 percent of their workers from South Carolina. In Lexington, they have produced tires there for over 40 years.
At one time, Akron, Ohio, was the tire capital of the United States, with Goodyear, General Tire, and Cooper Tire all producing tires in the state. Over the last 20 years, we have seen a huge shift where Michelin, Continental A.G., and Bridgestone have all taken to manufacturing tires in South Carolina. This makes the state the number one producer of tires at 89,000 tires every day.
Oddly enough, all of the companies listed are foreign tire companies, but they make their tires in the USA and have turned South Carolina into a tire manufacturing hub. The South Carolina secretary of commerce said that not only do they provide great pay and benefits, but the job serves as a stable employer to thousands of workers.
Michelin was the first tire manufacturer to arrive in the state in 1975. In Lexington County, they have produced over 240 million tires. In total, South Carolina has four locations where your tires may have come from, with one other being in Dothan, Alabama.
Michelin has invested over $1 billion into South Carolina over the years. They made another investment as recently as 2020 when they put $175 million into upgrading the equipment and machinery in Spartanburg and Greenville counties, which will happen over the next several years.
You can understand the value that the US government puts on these investments through the tax breaks provided. Michelin, for example, will continue at a property tax rate of only six percent.
That is a four percent break because the normal property tax rate is 10.5 percent as of 2020.
Michelin's American Made DOT Code
One of the advantages of tires is that all tires must have a DOT Code saying where they produced them, and we're here to provide Michelin's DOT code for all the tires that are made in the US.
| | |
| --- | --- |
| DOT Code | Location |
| B9 | Lexington, South Carolina |
| M3 | Greenville, South Carolina |
| 4M | Greenville, South Carolina |
| B6 | Spartanburg, South Carolina |
| B7 | Dothan, Alabama |
With tires, companies must post the DOT Code information to sell them legally in the United States. Regulations of this kind make it harder for anyone trying to actively mislead customers by changing or hiding the product's origin information it sometimes happens with other products in the market.
If you want an American tire, pay attention to the DOT Codes listed above and check the tire sidewall. If it has the codes listed above, it means that the tire was produced at an American facility.
If you have the time, check out this video by Michelin, where they cover the differences between winter tires and all-weather tires to help you make a wiser choice between the two.
Michelin American Made Subsidiaries
Talking about Michelin and its subsidiaries, we would like to cover some of the American-made subsidiaries under Michelin. First, you have BFGoodrich, the BF part stands for Benjamin Franklin, and this originally American company has produced its tires in Tuscaloosa, Alabama, for over 75 years.
They originally opened the factory to produce materials for war during the Second World War. On October 23, 1946, BFGoodrich produced its first tire, and they have now produced more than 500 million tires since.
In 1988, BFGoodrich sold to Michelin. While no longer American owned, they continue to manufacture them in the United States, which matters the most.
Michelin has a few other subsidiaries that we will mention, but none of them are American manufactured that we know of:
Kleber
Uniroyal
Tigar
Kormoran
Riken
If you want to support American manufacturing under this brand, we would recommend that you buy either Michelin or BFGoodrich. BFGoodrich is firmly focused on SUVs and performance car tires. They also have a great reputation as a brand for off-road tires.
The advantage of buying tires made in the USA comes from how these tires will also support service jobs along with our manufacturing industry. Healthy manufacturing jobs lead to a healthy service industry. If you want an American-made tire and are considering other brands, don't skip on reading this article where we cover the best tires made in the USA.
Now let's have a look at the locations where they make Michelin tires to get a better sense of their manufacturing practices.
Who Makes Michelin Tires
It's not uncommon to see large multinationals pass on manufacturing duties to a subsidiary or a different company altogether. Compagnie Générale des Établissements Michelin SCA continues to have control of all of its manufacturing facilities all over the world.
Michelin Tires Made in France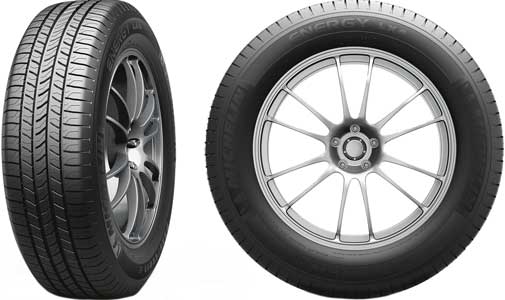 On October 10, 2019, Michelin announced the closure of one of its plants in France, resulting in 619 lost jobs. They said it was due to the increased competition from Asia and a slowed economy. On a national level, Michelin provides jobs to over 20,000 people in France. On a global scale, they employ 100,000 workers, which means that they have 20 percent of their workforce in France and 10 percent of the total workforce in the United States.
Let's have a look at the number of employees for Michelin in France to better understand their manufacturing practices. The Statista information below comes as of 2018:
Cataroux, 1,860 workers
Cholet, 1,289 workers
Montceau-les-Mines, 1,074 workers
Roanne, 815 workers
Troyes, 832 workers
Gravanches, 703 workers
Bourges, 581 workers
Le Puy-en-Velay, 632 workers
Avallon, 415 workers
Michelin Production in Mexico
Michelin has a manufacturing presence in Mexico as well. Keep in mind, when they say North American manufacturing, they mean Mexico and Canada as well. In Mexico, Michelin started with a plant in Queretaro, but they have begun to invest more in manufacturing here in recent years. For example, they announced plans in 2016 to build a $510 million site in Guanajuato, Mexico. The plant will produce high-performance tires and light truck tires for Mexico.
They also had plans to build a plant in Leon, Mexico, which they completed in 2018. The facility produces four million to five million tires every year. Some of them may make their way to the United States, and if you want to support American-made, you will want to check the DOT code ahead of time.
Is Michelin Made in China?
Michelin began manufacturing in China in 1988, and they employ an estimated 6,000 workers in the country. This makes their manufacturing imprint slightly less than that of France or the United States. Michelin operates four facilities here where they produce light truck tires and passenger car tires. One is in Shenyang, and three are in Shanghai.
Anyone who wants a tire made in the USA should check the DOT Code ahead of time to see that it was made in the USA.
Most of the big tire manufacturing companies have had some presence in China, and this includes Goodyear. Before Goodyear acquired Cooper Tire, another American tire manufacturer, they also had some manufacturing in China. We wouldn't worry too much about it because you can check the DOT Code to avoid these tires.
Does Michelin Make Tires in Canada?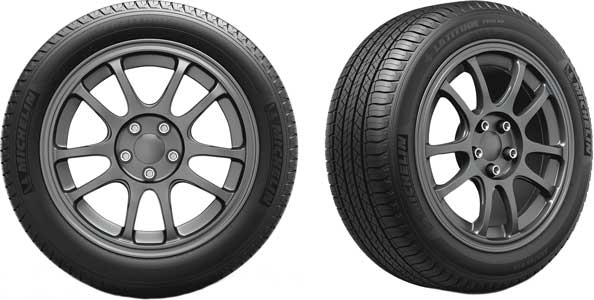 In total, they employ 3,400 workers in Canada. Michelin manufactures at two locations in Nova Scotia: Pictou and Bridgewater. Considering Nova Scotia is a French-speaking province and Michelin is a French company, we think they chose this province intentionally as a subtle nod to France. Also, it may make it easier for the French part of Michelin to connect with its Canadian counterpart.
Of the tire companies, Michelin has the strongest presence in Canada. Goodyear only hires about 1,000 workers in Canada, and Bridgestone hires 1,300 workers in Canada.
Is Michelin Made in Thailand?
Michelin operates six manufacturing facilities in Thailand. They have had a presence in Thailand for over 30 years, and they do this for a couple of reasons. Aside from the tax advantages, Thailand holds 37 percent of the world's raw rubber supply, making it easier to manufacture tires here. The Thai facility doesn't go to the United States, however, and their main market is Japan, Korea, and Australia. There isn't a huge market for Michelin tires in Thailand, so most of the tires produced here go for exports.
Michelin Tires Made in Serbia
While Michelin doesn't directly produce tires in Serbia that we know of, they have a subsidiary under them that does Tigar tires. They commissioned a production plant in Pirot, Serbia. Considering how Tigar started in 1936 in southeastern Serbia, we find it admirable that Michelin has allowed them to keep their manufacturing in the country where they were started.
Michelin Hiring American Workers
Now that we've covered the different locations of their manufacturing plants, we know that although Michelin is a foreign company, their tires are often American-made. Michelin's origins go back to France, but they have an estimated 22,750 workers in North America. Many times, you hear people talk about only buying from an American company, but we'd like to highlight a difference. If all that means is that they were started in the United States, they may not be American-made.
American-made products provide the United States with manufacturing jobs that benefit our nation. An American company, on the other hand, may pay taxes to the United States but may take its manufacturing to a country that has cheaper labor costs.
Are Michelin Tires Good?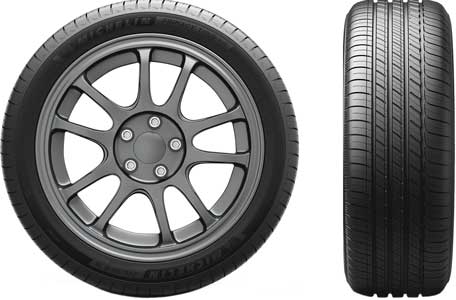 Michelin always ranks near the top when it comes to performance and other factors. They may not be the most affordable tires, but they offer a broad range of tires for your car, and they rate highly across the board. Michelin remains some of the most well-balanced tires around. The brand has a reputation as being a good tire for rainy weather conditions because the traction gives it greater control on the highway. Michelin is a consistent tire brand that delivers on quality.
For details and more information about the tire models they offer, check out Michelin's website.
The promotional video below showcases the international nature of Michelin's talent pool and provides a bit more insight into its company values and what it's like to be on the Michelin team.
Related Articles:
Conclusion:
Overall, we would call Michelin a great American-made brand. It may not be American-owned, but over 10 percent of its global workforce is located in the United States. They sit only behind France in terms of manufacturing, which holds 20 percent of the workforce. Should you want to buy tires made in the USA, you can find them under this brand. Michelin ranks as the second-largest tire company in the world, and they surpass Continental and Goodyear.
If you have further questions or comments, we'd love to hear from you in the comments!
Hi, my name is Kevin and I'm from Pittsburgh, Pennsylvania. Choosing products made in America is important to me because it supports local economies, creates jobs, helps the environment, and ensures ethical labor practices. I also find that American made products are usually of higher quality so although they're a little more expensive, you save money in the long run. Before starting this website I was in the USMC infantry and nowadays I work on this website as a hobby.