In the fold with Detroit's Big Three car manufacturers, Chrysler was an American automobile legacy that, like the other two carmakers, Ford and General Motors, suffered great upheaval in the global financial crisis of 2008. While Chrysler and GM were given a government bailout, it had different outcomes for both companies.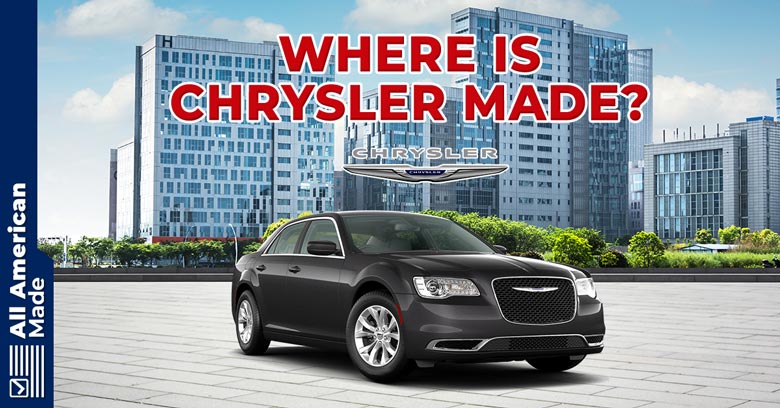 In the rest of this article, we'll share exactly where Chrysler is made and share other important information about the company.
Chrysler vehicles are made in Brampton, Ontario, and Windsor, Ontario, Canada. After the merger of Chrysler and Fiat in 2009, Chrysler's manufacturing in the United States stopped.
Who Owns Chrysler?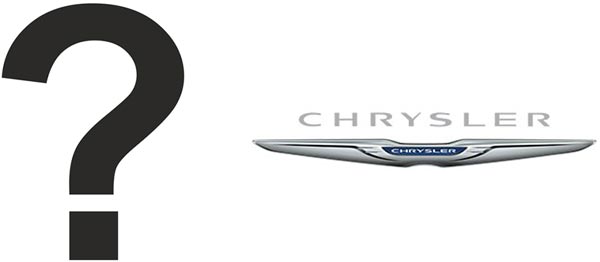 Chrysler is currently owned by Stellantis. In 2021 Fiat Chrysler Automobiles merged with PSA Group to create Stellantis.
Let's discuss how Stellantis became the current owner of Chrysler.
Chrysler became a full subsidiary of Fiat in 2014 after it acquired 100 percent ownership of the company. From the start of the Great Recession until 2014, they gradually acquired more shares in the company until they held majority ownership. Under this new model, they formed the entity Fiat Chrysler Automobiles or FCA. They renamed Chrysler to Fiat Chrysler Automobiles US.
Sergio Marchionne, an Italian-Canadian businessman, became the CEO of Chrysler during that time. While some might look at it as a foreign takeover of a distinctly American automaker, he helped to rescue Chrysler from the brink of liquidation in combination with help from the US government and the UAW. In addition, all the manufacturing plants from before remain where they were. Without the acquisition from Fiat, Chrysler may have suffered liquidation at the time, which would have been a shame if we didn't do what we could to save it, given its rich history in America that stretches back to June 6, 1925. Chrysler has symbolized American progress, hard work, and innovation.
In 2021, Fiat Chrysler Automobiles then Merged with PSA Group to create Stellantis. They are now the current owners of the Chrysler.
Here is a good video that explains how the merger happened.
What Companies Does Chrysler Own?
The parent company of Chrysler, Stellantis, owns many companies under it as subsidiaries, including RAM, Jeep, Alfa Romeo, Dodge, Lancia, Abarth, and Maserati.
However, Chrysler itself, once one of the "Big Three" automakers, is now owned by Stellantis.
These Are the Companies They Own:
Abarth
Alfa Romeo
Chrysler
Citroën
Dodge
DS Automobiles
Jeep
Lancia
Maserati
Mopar
Opel
Peugeot
Ram
Vauxhall
More About Stellantis: A Multi-National Dual-Headquartered Company
Stellantis was formed as a corporation in 2021 with a 50-50 cross-border merger that happened between Fiat Chrysler and the French PSA Group. The company has its headquarters in Amsterdam, Netherlands. Chrysler, RAM, and Dodge are all American brands under the Stellantis label.
This is the fourth-largest automaker in the world, and it ranks ahead of General Motors with its global market share. Stellantis also owns the high-performance auto group SRT. That's the same group that designed and developed the Dodge Viper.
This gigantic company has over 281,595 people who work for it. One of the interesting things about this merger comes from the fact that we could see a Chrysler or a Dodge that has design influences from the French car brand Peugeot.
Is Chrysler Made in Canada? Where?
Chrysler produces the Chrysler 300 at its facility in Brampton, Ontario. This is the only Chrysler model that they produce there, with them making the Dodge Challenger and the Dodge Charger there as well. Beyond that, Chrysler produces at one other factory in Windsor, Ontario, where they assemble the Chrysler Pacifica and the Chrysler Voyager.
We also found one other interesting fact about their production there—they produce another Chrysler model—known as the Chrysler Grand Caravan, but they only produce it for the Canadian market. In 2022, they still produce this model at the factory in Windsor, Ontario, meaning that they actually still make four Chrysler models, but one isn't intended for the American market.
Some of the assembly plants Stellantis operates in the US include:
| | |
| --- | --- |
| Location | Number of Jobs |
| Belvidere, Illinois | 3,855 jobs |
| Detroit, Michigan | 5,059 jobs |
| Toledo, Ohio | 6,759 jobs |
| Sterling Heights, Michigan | 7,659 jobs |
| Warren, Michigan | 2,613 jobs |
These figures may fluctuate, but if you like the Chrysler brand and the other subsidiaries under Stellantis, you still support an estimated 25,945 American jobs.
How to Tell Where Your Chrysler was Made
Getting a Chrysler model made in America is impossible nowadays because all of their models are made in Canada. If you'd like to own a vehicle from a brand under its parent company Stellantis, some of which are still American-made, you can speak with your dealership. Request the buyer's guide, which hands you plenty of information on the vehicle. It will also inform you of where they assembled it. For Stellantis vehicles that weren't American-made, simply visit another Chrysler dealership until you find one that is American-assembled.
The other Stellantis plants are in Canada and Mexico. Six are in Canada, and seven are in Mexico.
Should You Buy a Chrysler Vehicle?
If you wanted to buy an American-made vehicle and support wholly American companies, we would warn you against buying a Chrysler vehicle because you wouldn't be supporting an American company. Since 2011, Chrysler has technically been a foreign-owned company. However, you could buy other brands from the parent Stellantis. Because many of its assembly plants remain in the United States, you would still be supporting American jobs. There are still nearly 26,000 jobs in the United States. If you're interested, we have an in-depth article on favorite American car brands.
Who Owned Chrysler Before Stellantis?
Before the global financial crisis, Cerberus Capital Management owned Chrysler. During this time, they were called Chrysler Holding LLC under two subsidiaries—Chrysler Motors LLC and Chrysler Financial Services LLC. They owned it only for a short period of two years since it went through the Great Recession during this time.
In 2008, Chrysler announced that they would reduce their product line from 30 models to 15 models, and the troubled brand announced that they were in talks with Fiat on an acquisition—the next company to own them but not the last.
At one point, Chrysler discussed merging with GM, but the talks fell through. In the end, Fiat slowly took full ownership of the company, making it no longer an American company.
GM, however, fared slightly better than Chrysler and remains American-owned. Today, GM controls a US market share of 17.3 percent in 2020, and they have since recovered from the tragic lows of 2008 and 2009.
What Chryslers are Assembled in the US?
Unfortunately, no Chrysler models remain made in the USA. The Chrysler 300, the Voyager, the Pacifica, and the Pacifica Hybrid are all made in Ontario, Canada.
Jeep and Dodge both fall under the Stellantis umbrella, but they both distinguish themselves as separate brands from Chrysler. With that in mind, you can support American jobs by buying the following models from Stellantis produced in the United States:
| | |
| --- | --- |
| Model | Location Made |
| RAM 1500 | Sterling Heights, Michigan |
| RAM 1500 Classic | Warren, Michigan |
| Jeep Gladiator | Toledo, Ohio |
| Jeep Wrangler | Toledo, Ohio |
| Jeep Cherokee | Belvidere, Illinois |
| Jeep Grand Cherokee | Detroit, Michigan |
| Jeep Grand Cherokee SRT | Detroit, Michigan |
| Dodge Durango | Detroit, Michigan |
Let's say that you don't want to support a company that isn't American-owned even if it does keep its headquarters and manufacturing plants in the US.
GM or Tesla are great choices because they produce models with the highest amounts of American-produced components than all the other automakers. This information is according to two independent studies.
An estimated 70.6 percent of the components used in GM models were American produced. How much each vehicle has will vary depending on the model.
Italian Ownership of an American Automotive Legacy
During the global financial crisis, Chrysler originally had a colorful patchwork of shareholders that included Fiat, the US and Canadian governments, and the United Auto Workers' Pension Fund. Fiat bought Chrysler to lower its dependence on its stagnating sales in the European markets while gaining more access to the American market.
To put into perspective why this merger of an American legacy took place, former Fiat has always struggled to compete in the American markets. It ranks as the least popular car brand in the United States, likely because of its small car size, which most Americans don't like. Fiat left the American markets in 1983 defeated. It didn't return until it acquired a stake in Chrysler in 2009.
Initially, Fiat took a 20 percent stake in Chrysler. For four years, Fiat slowly gained control over this American company buying more shares as it finally paid $4.35 billion for the 41 percent stake that it didn't already own in 2014. Robust auto sales in the United States propped the company up at first with it holding a 0.31 percent US market share at its peak in 2013. Fast-forward to 2021, even Fiat's acquisition of Chrysler didn't help its market share, and they only controlled a 0.02 percent share of the US market around the time that they merged into a new company called Stellantis.
Choosing a 100-Percent American Assembled Brand
Chrysler performs quite well, or should we say, the Stellantis brand performs well in terms of Jeep and Dodge being 80 percent American assembled. However, there's one American automaker that outperforms them all, and the answer will likely surprise you.
Tesla remains the company that produces the most American-made vehicles. They also tend to use more American-made parts than Chrysler or Ford because of its vertical integration approach, which results in building many of the parts in the US. You can learn more about how Tesla even beat out Ford as the most American-made vehicle.
While not often thought of as much as old-world companies like Chrysler, Ford, and GM, Tesla has become a key player in the automobile industry, and they're an entirely American brand that would be a great alternative to Chrysler.
Will Chrysler Continue?
Unfortunately, the Chrysler brand has had a hard time competing with the market overall, even when it was an American-owned company. We could even see the brand eventually get the ax. Only two Chrysler models remain in 2022, which include the Chrysler 300 and the Pacifica. The Voyager in 2022 is offered only as a fleet model. The lineup has faded away with time. Before 2008, they produced 30 models—now, only two consumer market Chryslers remain. And while Chrysler Fiat does produce some of its other subsidiaries in the United States, like Dodge or Jeep, they don't produce any of the Chrysler models in the US.
Chrysler has suffered a similar death to that of the once iconic retailer Sears. The start of its troubles didn't begin in 2008, however, and the automaker has long struggled to keep up with its rivals.
During the course of a century, Chrysler has gone through two government bailouts. The first one took place on May 10, 1980. At the time, it was the largest rescue package ever given to an American company at $1.5 billion in federal loans.
FCA, on the whole, struggled, and in 2020, FCA and PSA group started a merger where they created a new entity with the company that we know today as Stellantis. That's the latest place where Chrysler wound up. This merger into Stellantis has created the fourth-biggest automaker in the world based on volume.
Related Article: Where Are Toyotas Made?
Does Chrysler Own Mercedes?
On May 7, 1998, German automaker Mercedes-Benz or Daimler-Benz began an attempted merger with Chrysler, but it failed on such an astronomical level that it led to $29 billion in losses for Mercedes.
Arguably, you could even say that this was when Chrysler stopped operating as an entirely American automaker because it would be true, but what happened here and the reason it failed was a clash of cultures—America and Germany were too different in the way of organizational culture to integrate successfully.
Less than 10 years later, Mercedes sold Chrysler to Cerberus Capital Group for a $29 billion loss, and two years later, it was acquired by Fiat before merging into Stellantis.
When Daimler-Benz held the company, they hoped to use Mercedes auto parts in the Chrysler vehicles to revive the dying brand. The 300C CRD even uses a Mercedes motor, but this was not enough to save the company. The beginning of the first bailout in 1980 marked the tragic beginning of the end for Chrysler.
Despite the best efforts of many over a 40-year decline, nothing could save this dying American automaker.
Conclusion
Chrysler began as a company that was as American as General Motors or Ford. The Chrysler Building in New York City is a testament to that. However, due to its ongoing struggle to compete with other automakers, Chrysler ended up as a company that is no longer American owned and all the Chrysler models are made in Canada or Mexico. Stellantis, its parent company, does still have subsidiaries that produce cars in the United States, however, and it gives the US nearly 26,000 jobs.
If you have any further questions regarding where Chrysler is made, let us know in the comments below.
Hi, my name is Kevin and I'm from Pittsburgh, Pennsylvania. Choosing products made in America is important to me because it supports local economies, creates jobs, helps the environment, and ensures ethical labor practices. I also find that American made products are usually of higher quality so although they're a little more expensive, you save money in the long run. Before starting this website I was in the USMC infantry and nowadays I work on this website as a hobby.