Founded in 2017, Made In Cookware set out to rethink the kitchen landscape. They offer professional-quality kitchen tools for the everyday chef. You may wonder where Made In Cookware is made, especially if you have a goal to support American companies.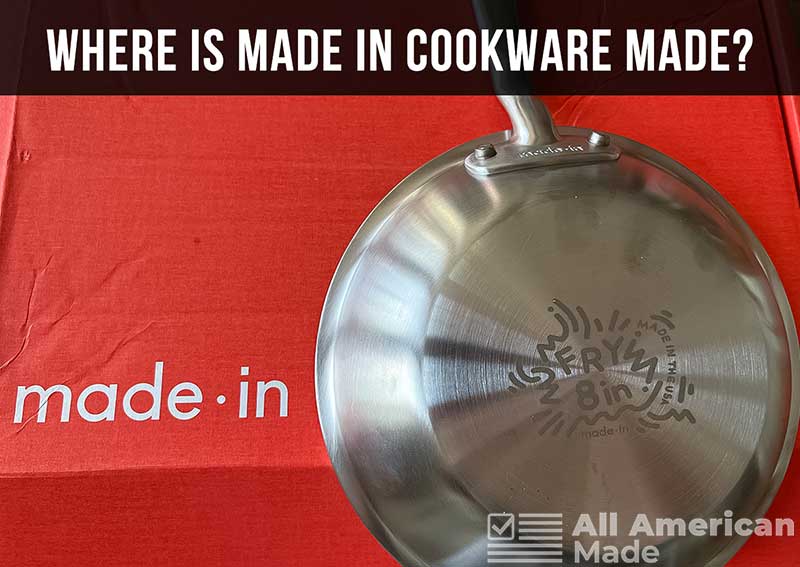 Below we'll share exactly where Made In cookware is made and other important information about the company.
Made In Cookware produces all of its stainless steel clad collection in the United States and Italy. They produce their knives, copper collection, and carbon steel in France. They make dinnerware in England and glassware in Italy.
Which Made in Cookware is Made in the USA?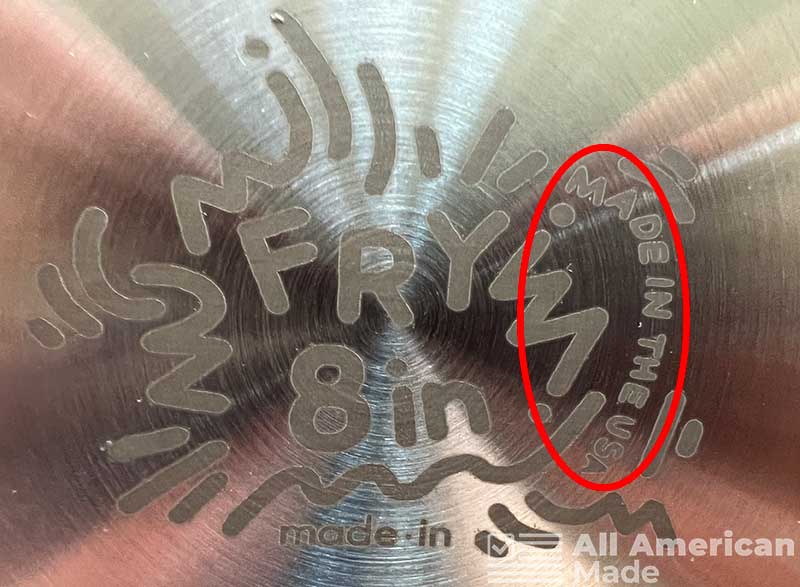 The easiest way to determine which Made in Cookware is American-made is by checking the USA Collection page on the Made In website.
Some American Made In offers includes:
Stainless Steel Clad Frying Pan
Stainless Clad Saucier
Non-Stick Frying Pan
Oyster Shucker
The Stainless Sets (6-piece, 10-piece, and 13-piece)
Fishing Knife Set
Make It Like New Cleaner
Sheet Pan
I actually took a screenshot of the response I got from a customer service representative at Made In so you can see their response when I asked them which of their cookware products are made in the USA.
Here is the screenshot:

The transparency and openness of this brand make them a great choice for anyone who wants to buy American-made. Now, you do have to be careful, or you could wind up buying products made in Italy, England, France, or Hungary. Check the specs page for each product description, and we found Made In Cookware incredibly transparent on this.
They did have a couple that they didn't label, which is never a good sign. However, most of them were, and on the whole, we find this a respectable brand. If you want American-made products where they have a whole bunch of products, you may want to look at some of these other great American-made cookware products.
You can still check out the great selection from Made In because they're a respectable brand that stays upfront about the origin of their products.
Where is Made in Cookware Made in the USA?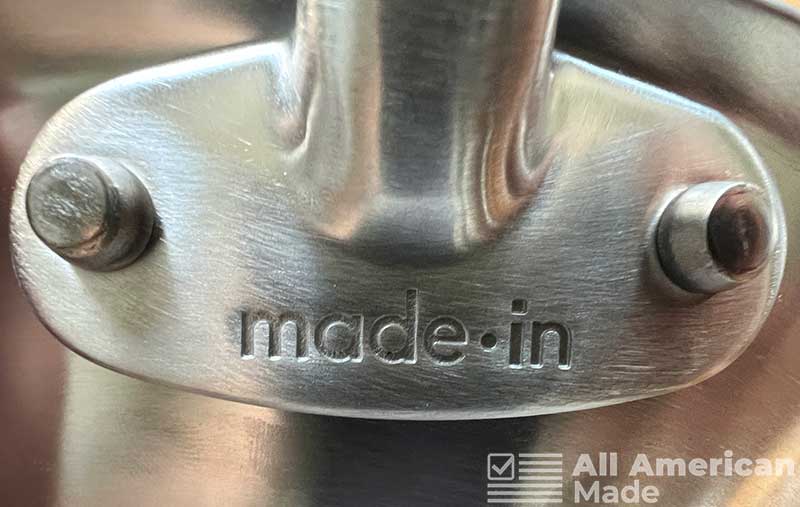 Most of Made In's products made in the United States will come from Austin, Texas. Made In says on their website that they work with third-generation family-owned manufacturers in the USA. They said that they chose this route because it aligns well with their supply chain ethos.
How to Know If Made In is for You
You have a couple of things to look at with this American-made brand to determine if you want to buy it. Most buy Made In Cookware because it sits on par with All-Clad's brand for quality at a lower price. They designed Made In Cookware with quality craftsmanship and top-notch materials that will last a lifetime. Most think of it as a cheaper alternative to All-Clad.
We highlight that information so that you can know how to use it for yourself and if you want to buy Made In or go with another American-made brand. This may not be the choice for everyone. The one thing that we like about its competitor All-Clad is that all of its products are made in Canonsburg, Pennsylvania. They give you a stronger American-made brand in that regard.
However, like with All-Clad, Made In gives you a lifetime warranty on its products. You have to decide for yourself which one offers the better value.
Made In Cookware Materials Sourced from the USA
Again, we must emphasize that Made In didn't source everything from the United States. We did find their willingness to source from the USA admirable. Here's why: For their induction-stove compatible pots and pans, they use stainless steel that they sourced from Pennsylvania, and the aluminum used for their core layers comes from there as well. Another region where they source the inner core materials is Kentucky.
The non-stick coating gets produced in Illinois.
We have seen transparency with this brand on where it sources its materials. Many times, you will see them mention that they sourced the steel from the United States in the product description.
Made In Cookware: Produced in France?
Here's one of the cool things about buying knives from Made In. Granted, they may not be made in the United States, but the founders visited Thiers, France, the cutlery capital of the world. There they located the best knife maker, and they had them produce the knives for Made In. If that weren't enough, the knife maker has over 700 years of history in making knives. They source all of their materials within a 30-mile radius.
Again, this is a far cry from American-made, but we respect that they chose France for making quality knives. They didn't choose the location to save money while sacrificing quality. For the knives, you do have one American-made set, which is the Fishing Knife Set.
Along with the knives, they produce copper cookware, and carbon steel is produced in France as well. For carbon steel, they use a manufacturer that has over 300 years of experience. According to their website, they say that the factory has existed for a long time.
Made in England: What to Know
Made In says on their official website that their flatware, glassware, and plateware were produced in England. They make them in factories that previously only produced goods for a commercial market. Their products here are made in Stoke-on-Trent, England.
Understanding a little about the history of this city in England, Stoke-on-Trent earned a good reputation for its pottery industry. What does Made In Cookware make here? They make pottery. In this city, pottery has become a way of life. You can check out the inside of their factory here on the Made In website.
The city has been popular for pottery here partially because of its closeness to clay and coal on the coast. Many artisans exist here who have honed their craft for over 40 years. All of Made In's plates, bowls, and serving platters were produced here.
What Made In Cookware Makes in Italy
Especially when we looked at the product pages, we found that many of the products from this brand came from Italy. The glassware especially comes from Italy, but you can find many of the pots and pans here too. Like in England, Italy produces at factories that they originally intended for the commercial market.
Some of the products that they made in Italy include:
Non-Stick Frying Pans
Stainless Clad Frying Pan
Stainless Clad Saucier
Stainless Clad Butter Warmer
Coupe Glasses
Stainless Sets
Flatware
In total, we found that Made In Cookware produced 39 products in Italy compared to the 16 from their American production. You can check out their Made In Italy Collection here. For some reason, Made In Cookware did this with their Italian and American-made products, but we couldn't find the same thing done for those made in England. However, we found that they made 26 products in England.
Is Made In Cookware Made in China?
Made In Cookware doesn't produce any of its products in China. The brand remains quite transparent and straightforward about its manufacturing practices, and we respect that a lot.
We can feel the openness and transparent attitude toward their manufacturing practices. Having done this a few times, you don't always get a response like this.
Even despite the discount on their products, they don't produce in China. We think this may have to do with the fact that they see incredible savings on direct-to-consumer sales, so they don't have to produce the products in China, where the quality is sometimes questionable.
While not everything that they make will come from the United States, in all of the places that we have seen Made In Cookware produce, they usually do it for specific reasons.
For example, in France, they had an incredible knife manufacturing partner that they work with. In other words, they don't just look for the cheapest factory and have it produced there. They have a reason for why they produce it in those places.
Made In Cookware: Made in Sweden?
Made In Cookware makes its grill press in Sweden. As far as we can tell, that's the only product that they produced there, which we found an interesting choice.
Made In Cookware: Made in Hungary
The one country that they didn't mention in the email was how they produce some of their products in Hungary. For example, the wooden spoon and rolling pin from Made In was produced in Hungary. This is another known country for a low cost of labor like China.
One thing that we'd like to point out, however, is a method to the madness. Made In Cookware did this for more reasons than to simply "save money." That was a great reason as well, but we have another more interesting reason from the founders.
They said that the reason they chose to produce some of the things in countries like Hungary was that you can't inspire brand loyalty from a spatula or a wooden spoon. Grabbing and holding a share in this market is very difficult since no one cares about the brand.
When people buy this product, they rarely care about the company that they buy it from. For that reason, Made In chose to produce in Hungary with some of its products that didn't matter much for branding. Why pay the extra for a wooden spoon made in the USA? It will have no benefits while having the cost that would make it difficult to compete with the others.
That was the logic behind this choice, we believe. We like that this brand has chosen its manufacturing places very carefully. Think of a product where you care less about the brand name and just need something functional, and with the Made In label, they probably produced it in Hungary. Cooking accessories give you one example of a general category like that.
However, we didn't find that they overdid it on the production here.
What Made In Cookware's Manufacturing Imprint Looks Like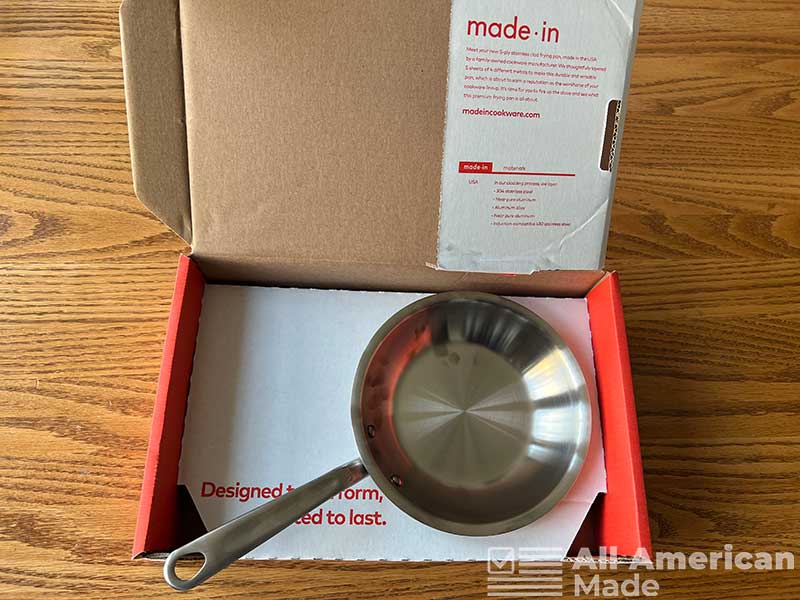 We highlight this information to give you a better idea about the manufacturing imprint at Made In Cookware, but keep in mind that it's an estimate taken from what we saw made in the different countries on their pages. We're putting this together based on what we saw in their collections and from looking at the different products.
While they may not produce everything in the United States, we have seen worse from other companies. We would still consider them worthy of support, and you can find American-made products from them.
Also, their commitment to transparency is rare in a company, and we like that they remain open about the origin of their products:
| | | |
| --- | --- | --- |
| Country of Origin | Number of Products Made There | Total Manufacturing Percentage |
| USA | 16 | 18% |
| Italy | 39 | 45% |
| England | 26 | 30% |
| Hungary | 4 | 4% |
| Sweden | 1 | 1% |
With an estimated 18 percent of their products coming from the United States, you can see why we think the way that we do. We found that they had 16 items in the American Made Collection. This brand still has some good American-made products. However, they appear to favor Italy the most.
Who Owns Made in Cookware?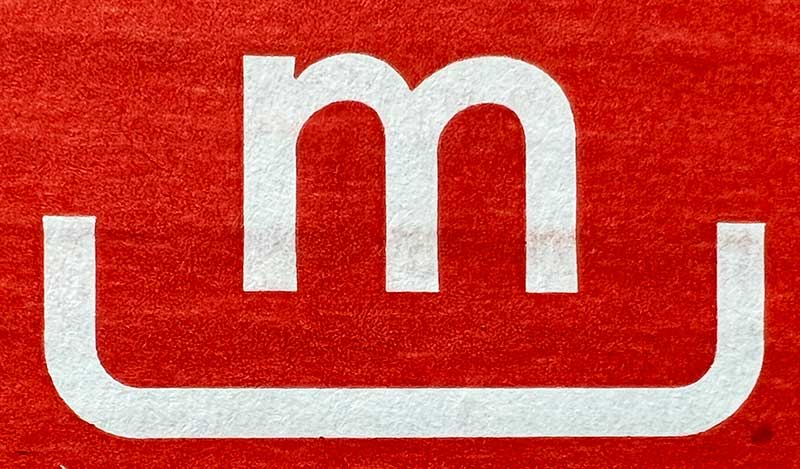 Jake Kalick started Made In Cookware in 2017 with his childhood friend Chip Malt. Since the age of five years old, they have been friends who grew up in Boston, Massachusetts. The company itself began in Austin, Texas, where it began with a direct-to-consumer premium quality cookware company.
Jake Kalick said that they chose Austin because they loved what the city had to offer, and the cooking scene was one of the best in the nation.
This is a relatively new brand, but they have seen their share of success already. Within the final quarter of 2017, Made In raked in $250,000 in sales. From November to December 2018, they made $1 million in sales.
Selling directly to their customers gives them an edge when it comes to pricing. In some cases, the products sell for 50 to 60 percent of the retail price. This may explain why they can sell for less than All-Clad products while still producing some of their products in the United States.
The company has expanded rapidly since its founding in 2017. They have since become one of the most promising cookware brands. Internet companies have shaken up the worldwide market since people can now sell directly to the customer.
Made In was the first direct-to-consumer cookware brand that moved into this market in the cookware space. The company has its headquarters on East Cesar Chavez Street.
Related Article: What Frying Pans Are Made in the USA?
Final Thoughts:
Made In Cookware, on the whole, is a good American-made brand. You do have to watch what you buy from them, but you can buy several good products from them. We'd recommend that you check out their American Made Collection since it will make those products easier to find. The advantage of a business like direct-to-consumer is that they cut out the middleman, and the cost of the product goes down. This has been one of the biggest complaints when it comes to American-made products is the much higher prices.
If you have any further questions about where Made In cookware is made, let us know in the comments below.
Hi, my name is Kevin and I'm from Pittsburgh, Pennsylvania. Choosing products made in America is important to me because it supports local economies, creates jobs, helps the environment, and ensures ethical labor practices. I also find that American made products are usually of higher quality so although they're a little more expensive, you save money in the long run. Before starting this website I was in the USMC infantry and nowadays I work on this website as a hobby.